Since 2014, an increase of more than six million North American families have started camping. In 2018, 45% of all camping households plan to increase their camping trips.
Millennial families – defined as couples with children – are swiftly surpassing the tried and true camping demographic of older white retirees. These families are not only retracing the camping experiences of their youth but also recreating unique memories with their own children.  For many millennials, camping may be the majority of their memories with their fathers. Their childhoods historically did not include the hands-on approach that many fathers are now taking with their children. In addition to the growing number of camping families, the ways and methods they choose to camp have also dramatically changed.  As the prices of RVs and trailers have grown over the years, an entire generation has adopted new and creative ways to enjoy the great outdoors with their families.  From SUVs to tents, glamping to tepees, or cabin rentals to backpacking; technology has afforded many modern comforts for experiencing mother nature.
In addition to exploring the below-recommended options for family camping, I also write an ongoing Good Sam Blog series called A Dad Outside, in which I share the outdoor adventures of my small family and suggestions of exploring nature with your kiddos. Here at Good Sam, we strongly believe in the importance of sharing and passing on a camping legacy with your children.  On the Good Sam camping homepage, there is an entire section highlighting campgrounds near or including family attractions.
Family Camping Gear
Before we dive into some of our favorite suggestions for campgrounds to enjoy with your family, I want to highlight how far technology has come.  There are tons of modern wonders to take with you on your trip that make camping with children a thousand times better.  Tablets and speakers, air and water purifiers, heated and cooled clothing, to easy tents to special beds; there are many new ways to make the experience easier on you while trying to take in nature around you.  Some easy family camping tools are:
Disc-O-Bed
The Disc-O-Bed bunk-bed is perfect for kids to sleep on with their youth sizes, or adults with their grown-up sizes.  This lightweight bed can be carried along in your RV or vehicle. It sets up quickly inside of your tent to allow two children to sleep comfortably on their own fun bunk-bed.
The bed can be purchased as a bunk-bed set for your kiddos, bunk-bed set for adults, or you can purchase a single bed for them or yourself to keep you off the ground in your tent.  At Camping World and Gander Outdoors, they offer different set-ups of this awesome camping cot for you to choose from.
Core Instant Tent
There are so many easy tents to setup available on the market, but I have personally used the Core Industries Instant Tent and loved the ease of use and build of it.  They claimed on their website that their tent can be set up in less than one minute.  I took this challenge and am happy to report that it's 100% true!  Core offers many great outdoor products, but their Instant Tent line makes setting up a campsite outside of your RV a breeze.  You'll get to enjoy your time with your family instead of wasting time on your knees trying to figure out tent poles.
This is just some of the awesome new tech that exists out there to make your family camping trips easier if you are choosing to venture out of your RV or if you are not an RV owner.
There are dozens of fun activities and adventures to do with your kids on a family camping trip.  Let's break down some of the most popular and the Good Sam campgrounds closest to the fun.
---
Amusement Parks
There are lots of thrilling and exciting amusement parks across the U.S. to camp near like Disneyland, Six Flags, Busch Gardens, Sea World and more.  Many of them have a great Good Sam campground close by for you to park the rig and then shuttle over to have a family day at your favorite park.
Enjoy camping in Mickey's backyard. This top-rated Good Sam park is so close to Disneyland and Disney California Adventure. You can actually watch the fireworks right from your RV, or take a shuttle to Disney from the park! In addition to the Disney parks, Anaheim RV Park is also within a two-hour drive of Sea World San Diego, the San Diego Zoo, Knott's Berry Farm and Universal Studios Hollywood.
---
River Fun
One of the most fun natural things that a family can play with at a campground is water.  A flowing river is a perfect playground for all kinds of great family watersports.  Whether it be kayaking, canoeing, or tubing lazily downstream, there are great rivers that flow alongside many Good Sam campgrounds for you to explore.
Sit back, relax & enjoy the river! From fishing to tubing & crafting to dancing, this campground has it all. Being family owned & operated since 1972 has taught them a thing or two about how to help your family have a great vacation. You don't ever have to leave the comfort of the campground to have a blast on the river.
---
Lake Fun
There are over 125,000 lakes to splash into in the lower 48 states of the U.S. Wakeboarding, boating, or enjoying a swim are just some of the many activities you and your family can enjoy at the campgrounds near a lake.
Daily they have swimming & blobbing on the lake, boating (canoes, kayaks, paddle boats and rowboats for rent) and hiking trails. Weekends are filled with fun bounce houses, wagon rides, archery, climbing tower and zip-lines.  This is a great campground on the lake where your family can explore tons of activities and never have to leave the park.
---
Fishing
One of the great American past-times between a father and son is creating fishing memories.  There are lots of ways to fish – from a boat or paddle watercraft, casting out from the shoreline or a dock and even standing in a flowing river.  Many Good Sam campgrounds are alongside great fishing locations for you to grab your rod and go.
Fish on the best bass lake in Louisiana. The beautiful new Toledo Bend RV Resort is perfect for sportsmen or families planning a fun-filled vacation! Enjoy the best fishing & lake fun in Louisiana!
---
Family Campgrounds
In addition to all of the natural activities that these campgrounds offer, there are also many Good Sam campgrounds that are focused on families and offer tons of unique and exciting activities on-site.  Some of these activities include rock climbing walls, waterparks, splash pads, mini-golf courses, heated kids pools and even laser tag!
A favorite family campground in Canada, the park is shuttle distance from Niagara Falls for your site-seeing needs.  When you are done at the falls, bring your family back and enjoy the top-rated activities.  This park features laser tag, a 40ft. free fall, climbing wall, pedal carts, bouncy pillow, splash pad, mini-golf and even an escape room.  There are activities for every member of your family here.
Have fun at these great family attractions and enjoy camping this Spring and Summer. Remember, camping isn't growing because there are more RVs, more campgrounds or more accommodations. Camping is growing because of the basic desire of North Americans to better their lives and "fix what ails them" by connecting with nature and with each other.
Happy Camping Everyone!
"I go to nature to be soothed and healed, and to have my senses put in tune once more." – John Burroughs

---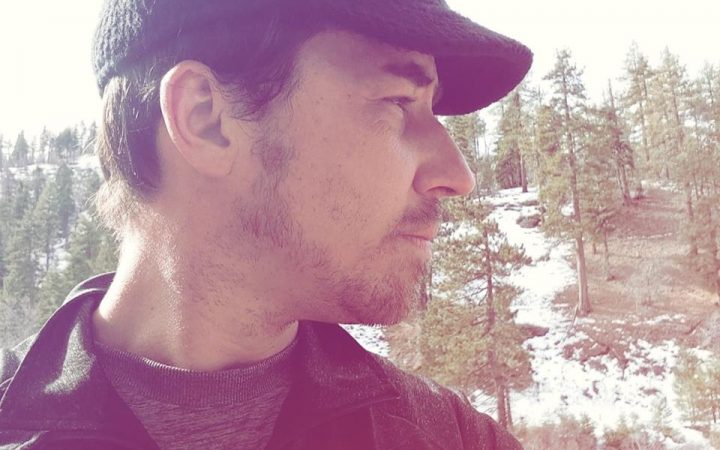 About the Author
:
Jeremy P Elder
is a U.S. Army veteran and award-winning podcast producer and host.  In addition to having over 15 years of Business Development and Marketing leadership history with titans of the modern age like Sprint, Verizon, and Aerovironment, Jeremy has also owned and operated several successful marketing firms and projects. He is a proud father and writes the
A Dad Outside
blog series about adventures with his young daughter and is the author of
Topics of Heroes
 and its sequel 
Topics Too.
Jeremy serves as the Digital Product Manager for Good Sam Enterprises and writes several blog series' for Good Sam,
Trailer Life
and
Motorhome
and conducts new product reviews.