A SoCal Boy and His Adventures
Growing up as a Southern California
 boy, camping 
was a huge part of my childhood
. Almost every single Spring break, Fourth of July, Memorial Day, and of course summer break
memory that I have involves being in the
mountains
, the
beach
, lake
, river
, woods, or even the
snow
(yep, it actually snows in parts of California)
. I remember the ride to each destination in the back of my parents RV
. Playing cards with my little brother 
on the table that converted into a bed, road trip 
games with my mom, and the amazing convenience of being able to go to the bathroom on the road.
Growing up, my parents 
were involved with a group of friends who were part of a chapter of the Good Sam Club
. Now, of course, this was long before my days as a team member for
Good Sam
, but even then the name meant something to me. Good or bad, if the RV in the spot next to ours (or even ten spots down) had a Good Sam sticker in the window, that meant that my mom and her friends were going to talk to you like you were family
, even if they'd never met you before.
Our favorite destination for
beach
camping was
C
a
rpinteria
State Beach, just outside of Santa Barbara, California. Carpinteria is this tiny little town that seems to have somehow stood in place. Getting off of the freeway and heading toward the coastal
 campground was this natural flood of sensations. The smells of the pine trees, campfires, and of course the Pacific O
cean, were a familiar welcome as we would follow the 
convoy into the row we had rented out as a group. Every effort was made to ensure that we were all on the front row, the one that was actually on the sand of the beach, and they remain among the best memories of my childhood.
As time went on though, most of the people in my parents' RV
 group unfortunately either peeled 
off or moved out of state, with a very few stragglers remaining. My parents sold that old RV that my brother and I so fondly grew up in and the camping trips were long gone.

A Dad, and His Adventure Revisited
Fast forward a couple of decades and now I am a thirty-five-year-old father
 to a beautiful and imaginative six-year-old girl who can't get enough of the outdoors and the adventures they present. When we go on a hike
, it's not just a hike, it's "dragon
hunting
." When we go swimming in the ocean, we aren't just swimming, we are "exploring the depths of the great sea." To say she makes the normal exciting would be an understatement.
The life and memories I so passionately cling onto when it comes to camping with my family have now repackaged themselves in the form of my time and memories with my daughter. And this year we celebrated our third trip back to Carpinteria.
The first trip was just my little family of three, and it was so emotionally and spiritually rewarding that it laid the groundwork for what would become a continuation of annual family tradition. Like an episode of your favorite sitcom 
getting a new season decades later, I am recreating memories in the same exact spots that some of my best memories already exist.
The second trip we took we invited a friend of mine and her three little
girls
, my brother-in-law, and another friend and the memories and adventure expanded. This year my own parents
 decided to purchase an
RV
again (Hallelujah!), this time in full grandparent
 mode, so that they can create new memories with their granddaughter
.
When you look at the cycle of the whole thing I couldn't help but be reminded of the tide pools 
that make Carpinteria 
such a famous beach camping destination in our world. Twice a day, every day, the tide recedes at Carpinteria State Beach and reveals a collection of exciting tide pools.

If you've never had the chance or have never heard of tide pools and you have children
, let me just tell you that they are among the coolest thing you can do with your kids at the beach. The waves of the mighty Pacific 
draw back from the shore for an hour or two to reveal adventure and mystery for you to explore with your kids. It truly is an awesome thing. W
alking among the rocks that were once hidden under the sea is exciting enough as it is, but its all of the beautiful sea-life
 hidden in the rocks that make it truly special.
And this again is among my most cherished memories with my parents growing up. To walk the same rocks and relive them with my daughter is one of the most special things I have felt as a dad so far. Watching her explore the tide pools and touch the "butts" (my daughter turns everything into a butt joke for some reason, but this is what she calls sea urchins
 because when you touch them they "fart"), the starfish
,
crabs
, and seashells
 is so inspiring. Watching her imagination work and create stories for everything she touches is truly awesome. 
You see, like the tide pools at Carpinteria State Beach, life has a way of seeming repetitive but every now and then you get a chance to see or do something really special. And even though you think you may have done it already, I assure you the tide pools are different every single time you see them, just like many of the opportunities you have to create memories with your kids. Let your kids' 
imaginations take off and see what they create.
---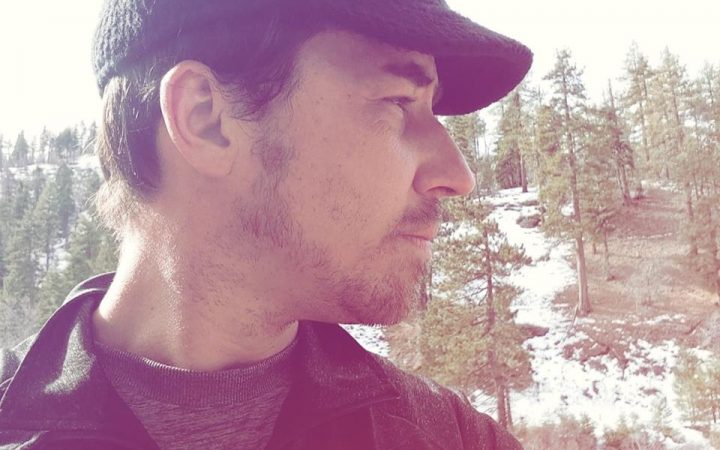 About the Author
:
Jeremy P Elder
is a U.S. Army veteran and award-winning podcast producer and host.  In addition to having over 15 years of Business Development and Marketing leadership history with titans of the modern age like Sprint, Verizon, and Aerovironment, Jeremy has also owned and operated several successful marketing firms and projects. He is a proud father and writes the
A Dad Outside
blog series about adventures with his young daughter and is the author of
Topics of Heroes
 and its sequel 
Topics Too.
Jeremy serves as the Digital Product Manager for Good Sam Enterprises and writes several blog series' for Good Sam,
Trailer Life
and
Motorhome
and conducts new product reviews.