Watersports have grown exponentially over the last ten years.  Waterskiing, wakeboarding, tubing, water jetting, jetskiing, boating, SUPing, surfing and so much more attract water lovers from coast to coast.
These unique outdoors activities are excellent for health and wellness purposes. Additionally, many hobbyists and extremists participate in various watersports regularly. Check out these campgrounds located near water, that provide great boating and watersport adventures. With so much to do in the water, we wanted to break down our favorite watersports and awesome places to experience them:
Boating and Jetskiing
Whether you are towing your boat and/or jet ski behind your rig or your SUV, there is nothing like hitting the water at high speeds. There are lots of great places to enjoy boating and relax at a campsite at the end of the day.
This park has a fantastic Good Sam Rating (10/10*/9.5). You can enjoy fishing, hiking, kayaking, canoeing and boating watersports along the Colorado River. This Good Sam RV park is within direct Colorado River access with sandy beach, boat launch ramp & dock, swimming lagoon and a large waterfront clubhouse.
Tone your arms and build core muscle strength, while exploring the beauty of the Colorado River with some kayaking. Men's Journal even dubbed kayaking as one of the best workouts for heart health. Desert River Outfitters is located in Bullhead City and provides kayak and canoe rentals. Check out the colorful rock formations, deep canyons and spectacular desert wildlife in the Black Canyon and Topock Gorge.
Wakeboarding and Waterskiing
Wakeboarding exploded on the action sports scene in the late '90s and joined the World Games in 2001.
Enjoy your individual patio overlooking the beautiful Colorado River. Waterfront spots allow you a one-of-a-kind camping experience to play your heart out on the river and then relax in style.
Kayaking
Propelling a small craft with a two blade paddle is a family fun activity that can be enjoyed by people of all ages.  Kayaking can be a relaxing recreational activity on a slow moving river, or an extreme sport on white water rapids.  Single person, multi-person or however you like, kayaking can be done many different ways.  A growing version of this popular activity is inflatable kayaking.
Take a relaxing trip on the Manistique River with canoe, kayak or river tube rentals. Enjoy a trip through the southern portions of the Seney Wildlife Refuge; or for you rugged fisherman, take the Fox River challenge. Tube trips are about 1 hour, with canoe and kayak trips starting at 2½ hours up to 3 days. Groups are always welcome and can receive discounts.
Surfing
A surface water sport that is described almost universally as a deeply spiritual connection to the sea, surfing is one of the founding watersports. The sport is practiced around the world and is the widely accepted watersport on the planet.  It allows a surfer to paddle into the ocean, waiting for an incoming wave, and ride the wave for a distance. Popular with men, women and children, surfing will join the summer Olympics in 2020.
One of the original California stomping grounds for surfers, along with Malibu in Los Angeles, San Diego has an enormous stretch of shore to enjoy multiple legendary surfing locations. Campland on the Bay has their own fabulous beach overlooking Mission Bay! Enjoy their cantina, spas, heated pools, gameroom & market. Year-round activities & entertainment for all ages! New skateboard park! Close to SeaWorld & San Diego Zoo.
SUPs
Stand Up Paddle Boarding (SUP) is an offshoot of surfing that originated in Hawaii. Unlike surfing, where you are waiting for a wave to propel you, Paddle Boarders stand on their boards and use a paddle to push themselves through the water. In 2013 an independent report identified SUPing as the outdoor activity that had the most first-time participants in the United States.  An enormous offshoot of the sport is Paddle Board Yoga, which is practiced around the world.  SUP can be done in slow moving rivers, lakes or even the ocean.
Experience the magnificent Florida Gulf Coast environment with exotic plants and animals while enjoying affordable rates on great RV and tent sites. The park's marina on the Halls River allows direct Gulf access.  This park offers awesome group SUP on the slow-moving waters for rent or purchase.
Fishing
America has so many legendary fishing locations from coast to coast, it's virtually impossible to choose just one.  Fishing dates back as far as recorded history.  As a means to food, a recreational relaxing activity, a family bonding exercise…there is just no limit to the history that fishing has in American families.
Tropical waterfront camping at the southernmost campground in the USA. Excellent boating access to both the Atlantic and the Gulf of Mexico. Heated pool, game room, picnic pavilion, boat ramp and more.
HydroFlight Sports
A type of sporting where water jet propulsion is used to create sustained flight over water where lift and movement are controlled by a person riding on that propulsion device.  It's a fast-paced sport typically done on oceans and lakes and able for all ages.  Competitions for this sport are very recent, begining as recently as 2012.  Although the sport is considered to be a luxury activity, it can be enjoyed at many resorts around the world.
With convenient access to Lake Kentucky, stay at this campground and enjoy easy access to the largest man-made lake east of the Mississippi. Over 160,000 acres for boating and water sports, or fish for Large Mouth Bass, Bluegill & Crappie from our dock or your boat!
---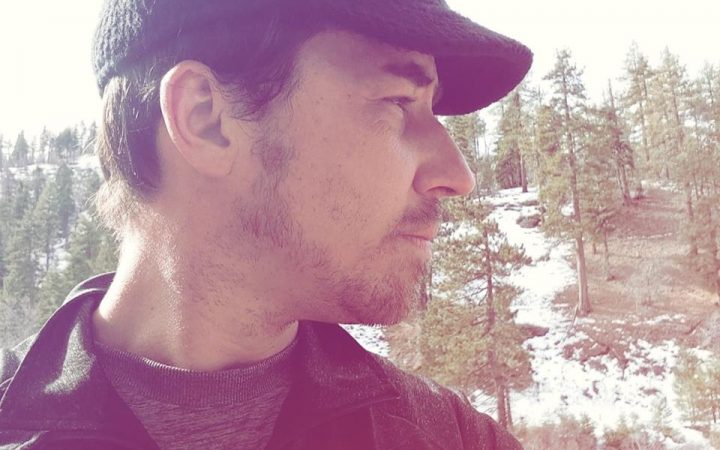 About the Author
:
Jeremy P Elder
is a U.S. Army veteran and proud father and writes the
A Dad Outside
blog series about adventures with his young daughter. Jeremy serves as the Digital Product Manager for Good Sam Enterprises and writes several blog series' for Good Sam,
Trailer Life
and
Motorhome
and conducts new product reviews.