Who is BioLite?
BioLite is on a mission to bring Energy Everywhere™ with revolutionary products that transform the way we Cook, Charge and Light our lives off the grid. We are a team of engineers and designers, operators and analysts, storytellers and evangelists, who believe that advanced technologies, built on sustainable business practices, have the power to change the world. Our unique Parallel Innovation business model pairs the needs of families living in energy poverty with the passions of outdoor enthusiasts pushing the boundaries of life outdoors and on the go.
Our founders, Jonathan and Alec, met at Smart Design in New York City where they quickly bonded over their interest in sustainable design. Alec, frustrated that almost all efficient camping stoves required fossil fuels, had the idea of a wood-burning stove able to utilize its own thermal energy to improve combustion. Jonathan, an avid camper, quickly brought his engineering background to the table and the two began the design process. Countless nights, weekends, and prototypes later, the BioLite CampStove was born: a portable biomass stove that leveraged thermoelectrics to create a smokeless fire all while charging personal devices.
Click here for more information on the story of BioLite and the changes they are making in third-world countries around the world.
The Campfire Reinvented
Our friends over at BioLite Energy were kind enough to send us their amazing BioLite FirePit and CampStove 2 to try out and share our thoughts.  From the moment these boxes arrived, we couldn't wait to try this for ourselves.
The BioLite FirePit is a mesh and metal fire pit with some truly unique features that make its mobility, ease-of-use, and functionality perfect to take along in your RV, tent trip, or even just the backyard.  First thing's first, this fire pit is super light.  At just under 20 pounds, the very first we noticed in testing this unit was that it is so light.  It comes with folding legs and an optional solar cover with straps.  So, grabbing this fire pit out of your RV or trunk is so easy.  Once you find the perfect spot to set up, just remove the cover, fold down the four legs, make sure the fan is snapped in nice and tight, and you're ready to go.
For our use, we charged up the included fan.  Why an included fan? Well, that's the magic of the BioLite products.  Not only is this your basic wood and charcoal burning fire pit, but the proprietary fan, which has multiple speed/intensity settings that can be controlled from the unit or via your phone with the BioLite app (Download Apple App, Download Android App), actually injects the fire with circulating air that burns particulate matter that produces smoke.  This means, your BioLite FirePit is virtually smoke-free!  It honestly seemed like a genius sales pitch to me that may be exaggerated for marketing purposes, but make no mistake about it…the only time the fire pit smoked during our tests was when the paper and lighter fluid burned off in the very beginning (yes, I know it's a camping sin to use these primitive fire starters).  Besides that, we burned 12 logs (three at a time) for just about three hours on this and never had to move from annoying and suffocating smoke because, well, it doesn't produce any.  The fan unit for this firepit is so revolutionary, which is why BioLite is changing third world countries with the technology in home stove alternatives!  On the smaller Campstove2 unit, which we will have a full review of shortly,  is actually charged by the fire.  So as your fire is burning, it is actually charging the fan unit.  If you want to turn it on again in the morning, that should be no problem if you've been burning for a while the night before.  Also, when you are in a pinch, you can take the fan unit off and use it as a power source to charge devices via the USB port. In fact, BioLite has done some amazing work around the world in lighting using their creative power sources.
After we did a performance test on the fire burning and smoke eliminating features of the BiolLite, we decided to conduct some cooking tests.  My wife, daughter, and I prepared some amazing steak and chicken kabobs with tons of veggies and we threw them on the included grill grate, hibachi style.  You can also choose to cook via charcoal by raising the fuel rack (BioLite calls fire and charcoal fuel, there is no fuel in the sense of burned gas), however, we did ours flame broiled.  They turned out absolutely perfect and we enjoyed them around the fire as a family, sharing ghost stories.
This was so much the ideal fire pit for a backyard that I have already had three friends ask for one for a gift for their backyards as well. After we completed our backyard test, complete with allowing the kid to do the only thing a child cares about around a fire…roasting marshmallows, we decided to take it up a notch and see how this pit performed in the wild.
The fan unit for the Campstove 2 is so revolutionary, that it not only eliminates smoke from the fire, but it also is CHARGED by the fire!
Click To Tweet
Beach Camping
As you already know, our little family are big fans of beach camping so, naturally, to test the BioLite Fire Pit in a beach environment we loaded it into the trunk of the Isuzu and went for a test run. What we found was almost exactly the same ease of use and mystifying smoke control as our backyard test.  The harsh winds of the Pacific Ocean were no match for the BioLite Fire Pit and it burned just as smoke-free and long as it had in my backyard.
Our daughter could not get enough of the heat that the pit produced regularly.  And using my phone to control the strength of the fire was not only awesome to play with, but it ensured that we were always as warm as we needed to be.  It is really cool the way the mesh is designed around the fire pit to allow a 360-degree view of the burning flames and create a "floating" fire.
We had three other groups, two of which were just walking their dogs past our campsite, who stopped to ask about it.  At first glance, it looks like we just had a giant yellow box on the side of our fire but upon closer inspection, they were able to see how great the fire pit was with very little, to no explanation. When we were done the next morning, I simply walked the fire pit over to the trash cans using the heat resistant handles and dumped out all the ash.  The tray inside stays in place, all the ash falls out, and the pit is clean and ready for use again.
---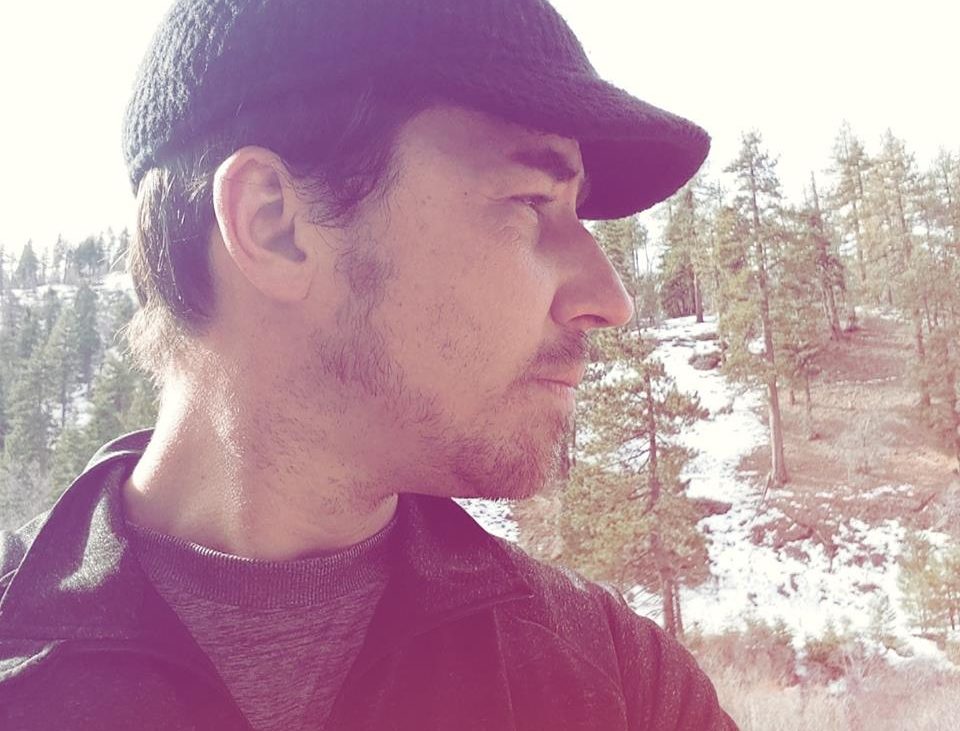 About the Author:
Jeremy P Elder is a U.S. Army combat veteran and award-winning podcast producer and host.  In addition to having over 15 years of Business Development and Marketing leadership history with titans of the modern age like Sprint, Verizon, and Aerovironment, Jeremy has also owned and operated several successful marketing firms and projects.
He is a proud father and writes the
A Dad Outside
blog series about adventures with his young daughter and is the author of
Topics of Heroes
 and its sequel 
Topics Too.
Jeremy serves as the Digital Product Manager for Good Sam Enterprises and writes several blog series' for Good Sam,
Trailer Life
and
Motorhome
and conducts new product reviews.