Alaska Marine Highway
The Alaska Marine Highway is a state-owned ferry system that operates a fleet of vessels along a scenic 3,500-mile route from Washington State to the Aleutian Islands. It provides economical, year-round transportation to 35 port communities and is a unique option for travelers. Originally designed to provide transportation to roadless areas of Alaska, the Marine Highway offers locals and visitors alike the ability to travel together through some of the most breathtaking scenery in the world. In fact, the Marine Highway encompasses a route so spectacular it has been designated an All- American Road and one of America's National Scenic Byways.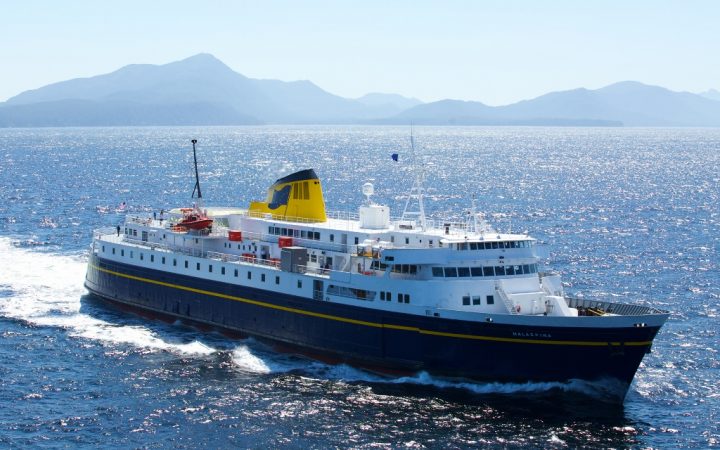 The Alaska ferry is an ideal way to travel for those who want to create their own schedule, explore off-the-beaten-path destinations and see Alaska in a relaxed and casual atmosphere. With the Alaska Marine Highway, you can visit dozens of unique communities and areas of Alaska not accessible via the road system. Riders can book multiple legs of travel on different ferries to allow for more time in each community and discover Alaska at their own pace.
The fleet includes 11 ships in a variety of sizes, some able to carry as many as 500 passengers and 100 vehicles. Riders can walk on board or bring a car, truck, motorcycle or other means of transport, such as kayaks and bicycles. Bringing a vehicle lets visitors combine a driving vacation with the ferry. Riders can drive on in our southern ports of Bellingham, Washington or in Prince Rupert, British Columbia. Riding the ferry to or from an Alaska adventure means more time to view the scenery and relax with the family.
Onboard, passengers can book a cabin that sleeps as many as four people. Cabins are sold per trip, not per person. Cabins and car deck space fill up quickly so reservations are highly recommended. Passengers can also lay out under the solarium, a heated area on deck with unimpeded views, or for a unique adventure, pitch a tent and camp out under the stars.
From the deck of the ships, riders can enjoy the view of vivid blue glaciers, snow-capped mountains, active volcanoes, majestic fjords, and lush green forests. Passengers will also find ample opportunities to view wildlife such as porpoise, bald eagles, sea otters, whales and perhaps even bears along the coastline.
The Alaska Marine Highway provides a unique and unforgettable way to experience Alaska. From hiking and glacier viewing to kayaking and fishing, the options for adventure are limited only by your imagination. Whether you walk on, drive a vehicle or ride a bike, traveling on an Alaska ferry is an experience you don't want to miss.
To learn about routes, watch videos and view sample itineraries on the Alaska Marine Highway, visit us online or on Facebook.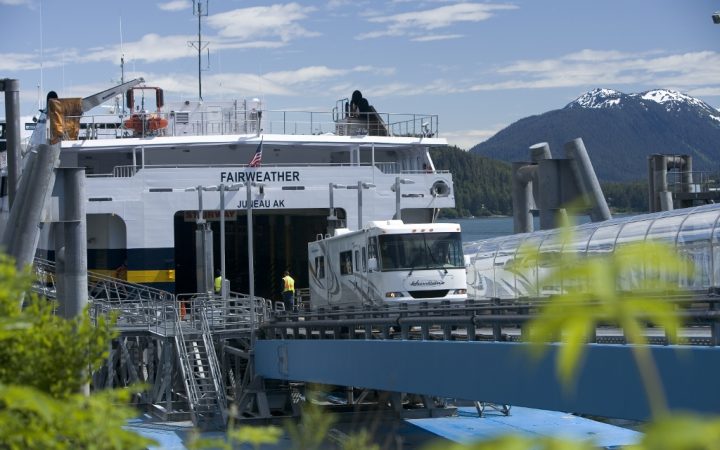 Photos by: Alaska Marine Highway Ferry