Whisper Creek RV Resort — South Central Florida's ultimate 55+ RV resort. Celebrating 27 Seasons.
Experience the serene beauty of Whisper Creek. The park sits just one mile north of the quaint historic town of LaBelle and the Caloosahatchee River. Just a short drive away is Fort Myers, known for its white sandy beaches, museums, farmer's markets and natural wildlife habitats, providing you all the excitement of a major metropolitan area. Whisper Creek warmly awaits as your winter escape or a perfect location for that weekend getaway.
This beautiful, pet-friendly park has been completely renovated and remodeled, ensuring you the ultimate RV experience. Nestled by Florida's natural landscaping and an on-site pond, you will spend your days in relaxing splendor.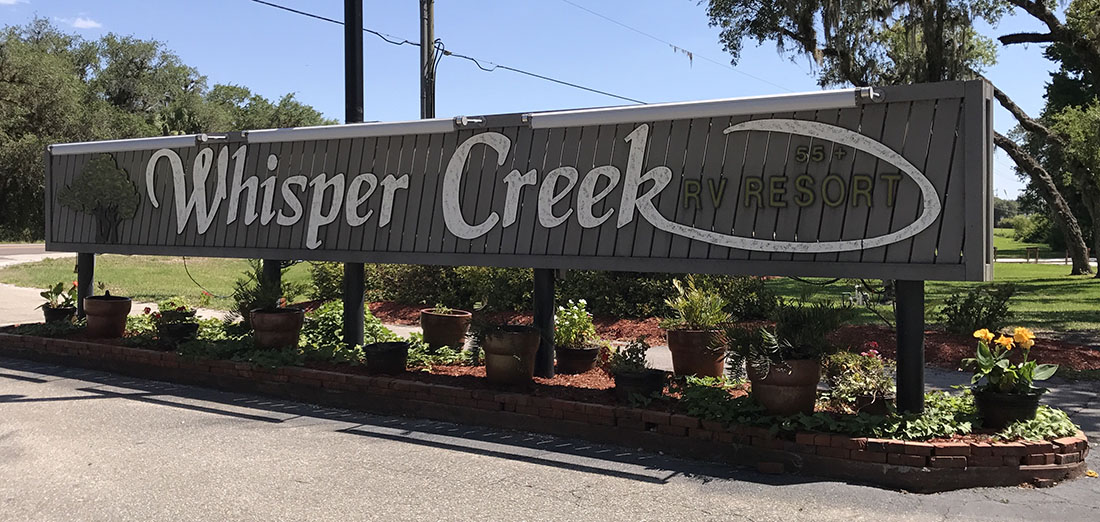 Whisper Creek RV Resort is centrally located within the state and surrounded by magnificent waterways and simplistic beauty. From world-famous attractions to a quiet walk on a nature trail, you can customize your stay to accommodate your lifestyle.
Whisper Creek is a well-lit community with wide paved streets and large turning radiuses. Storm drainage is built into the design. All lots have telephone, cable access and free Wi-Fi, each electric hookup is individually metered, read and billed for the convenience of our long-term guests. Water, sewage and trash removal are included in all lot rentals.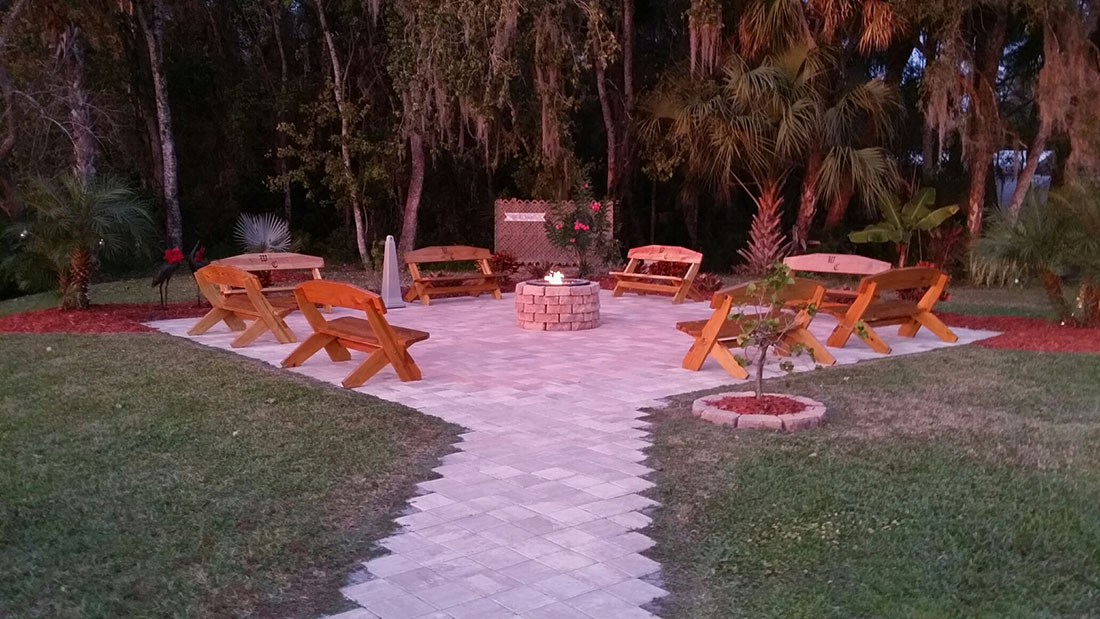 Great Spaces
Whisper Creek offers guests access to a fully equipped 5,000-square-foot air-conditioned clubhouse with elevated stage, library and an oversized community kitchen. You will also have access to a dynamic 1,800-square-foot recreation center that includes billiards, exercise, card rooms and a computer room with free high-speed internet access.
Facilities:
Large sites with electric, sewer, water, telephone and cable TV
Extra wide paved streets with oversized turning radiuses
Comfort stations with ceramic tile flooring
Air-conditioned club houses
Large screened pavilion
Shuffleboard courts
Horseshoe pits
Large laundry facility
Free Wi-Fi available
Heated swimming pool
Upon arrival at Whisper Creek, one of the first things you may notice is the newly renovated facilities! Include are large RV sites, comfort stations; two freshly decorated and air-conditioned clubhouses, a screened pavilion and a heated pool for year-round use. The staff will eagerly be awaiting your arrival and get you settled in and on your way to the vacation of a lifetime. Saturated with lush Florida landscaping along with the mature trees and a beautiful pond distinguishes Whisper Creek from other RV Resorts. Feel the serenity.
Surrounding Sights
When you're ready to pick up the pace, they're close Fort Myers and Naples where you'll find the finest shopping, fishing, championship golf and other forms of diversion and entertainment. Whether you're biking, swimming, planning a fancy dinner out or just enjoying the view, the life you have been waiting for is at Whisper Creek.
Book Now!
Contact Us to reserve your spot today!
Whisper Creek RV Resort
1887 N. State RD 29 SW
Labelle, FL 33935
863-675-6888
[email protected]
What are you waiting for! Come join the party!