Veterans Day camping: RV parks and public lands honor military personnel.
RV Parks and public lands across North America are offering discounts and special recognition for military veterans for Veterans Day, November 11. Many parks also offer special discounts for active-duty military personnel as well.
Here's a sampling what veterans can expect at RV parks and campgrounds:
Sunland RV Resorts, with nine locations in California and Florida, give a 20 percent discount for Active and retired military receive through Dec 23.
Sun RV Resorts, with locations across the United States, offer the Military Camping & Vacation Rental Discount for active and retired military personnel. Qualifying guests get one night free if they buy two nights at a Sun RV resort.
The RV resorts and campgrounds of Encore and Thousand Trails treat United States and Canadian armed forces with discounts for all active and retired military personnel. Qualifying participants get 20 percent off nightly rates for up to 6 nights.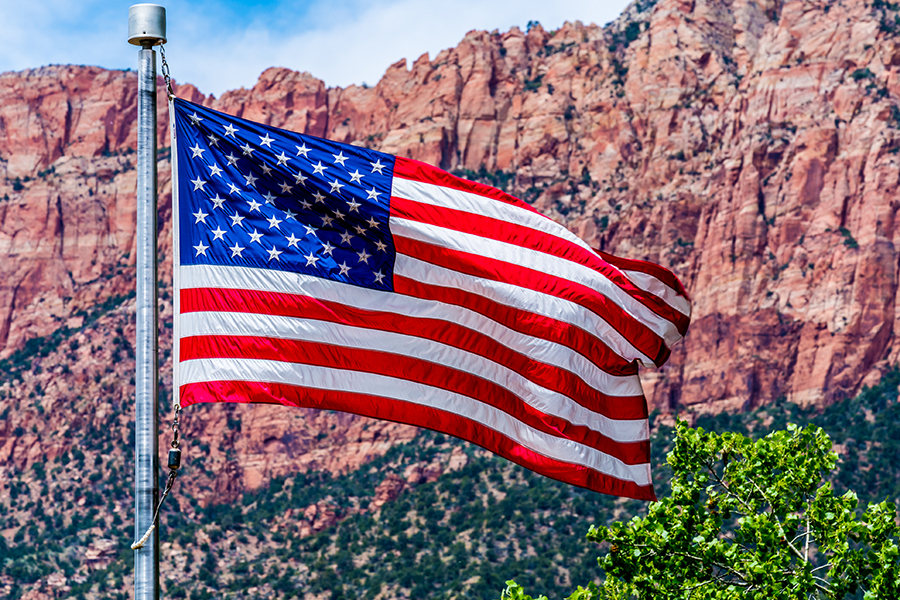 Individual parks offering perks
In San Diego, California, Chula Vista RV Resort is putting on a Veterans Day Dinner and Dance as a special salute to Vietnam veterans. The park will serve its famous beef stew and cornbread with a musical concert put on by the Trade Winds. Proceeds from the night will go toward veterans' charities.
Cooper Creek RV Resort in Branson, Missouri, honors veterans in a big way with a 20 percent discount on one or two bedroom cabins with one bath when paid by cash or check, or 15 percent when paid by debit/credit card. The discount  applies to veterans who stay November 1–20.
Oregon's Seaside RV Resort in Seaside will put on a special spaghetti dinner for veterans, who get to eat free.
Public lands honor veterans
On November 11, all National Park Service sites that normally charge an entrance fee will give free admission to everyone. Major national parks opening their gates include Grand Canyon National Park in Arizona, Yosemite National Park in California, Big Bend National Park in Texas, Yellowstone National Park in Wyoming and Everglades National Park in Florida.
Several state park systems provide free admission or discounts during Veterans Day. For example, both Texas and Washington state parks extend free admission to all on Veterans Day, while Colorado Parks and Wildlife agency offers both veteran and active-duty military personnel free admission to its 41 parks. California's Distinguished Veteran Pass, meanwhile, allows qualifying veterans free admission to state parks.
The discounts and programs listed above don't represent all of the benefits available for outdoor-loving veterans. Check GoodSam.com for more RV parks and campgrounds the cater to retired military personnel as well as active-duty service members.