Snowbird roost decisions — where will you stay?
So you're setting your sights on going south for the winter. Have you considered which roost is right for you? Do you want to fly the coop for a tropical landscape far from home? Do you want to experience some seasonal variation in a location within reach of your regular stomping grounds?
For the optimal snowbird experience, take these items into account when selecting a spot for your winter getaway:
Consider the Climate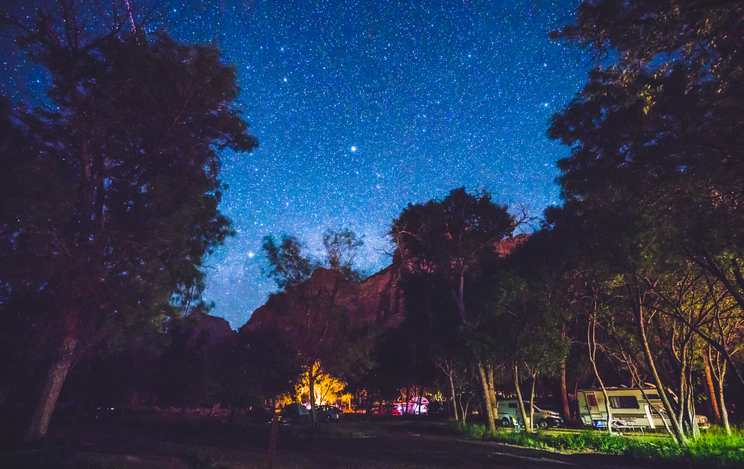 Temperature and weather conditions are key elements to consider when picking your snowbird roost. Some areas will be warm throughout the winter but will still experience some cool temperatures, while others will stay consistently hot and dry.
The American South welcomes snowbirds with lush landscapes and warm, humid conditions, while the Southwest offers stunning sparseness and mostly dry conditions throughout the winter months. The further north you go or the higher the elevation, the more likely you are to find Jack Frost nipping at your nose (and your rig) on occasion. Choose from these fantastic Snowbird Destinations. Under Listing Details, you'll find policies, amenities, facilities and more that will help you make your decision.
Pick your Personality
As much as climate and landscape change from location to location, ambiance changes from campground to campground. Some snowbirds enjoy remote parks in relatively quiet areas, while others seek out RV parks that offer tons of amenities and a sense of community.
If you plan to make a place your home for several months, consider whether it fits with your personality. Are you the type to bring a casserole to the group potluck, or would you rather enjoy a campfire in solitude? Do you want full hook-ups and a swimming pool, or do you want to get away from the hustle and bustle? Choose carefully, using the Find a Campground tool under the Plan a Trip tab.
Balance the Budget
If you are planning to live away from home for several months, you must consider the economics of your situation. For snowbirds who already live on the road full-time, the winter season isn't much of a change, but those who are leaving their stick-and-brick homes for a season may need to find a location that doesn't break the bank. Here are a few tips on avoiding paying too much.
Snowbird Roost Resolved — Lock in Your Location
You may want your snowbird roost to take you well away from your regular life, or you may prefer to stay close enough to home to visit easily. While Key West is a tropical paradise in December, but its location a full 166 miles southwest of Miami makes it hard for you to get back home for holidays or emergencies. Consider how much connectivity you will need before locking in your snowbird location.
Once you decide on the snowbird roost that best fits your wants and needs, you will be ready to hit the road for new adventures and warmer winters. Say goodbye to snow and frost, and say hello to sun and fun.