Alaska Travel Adventures has been making Alaska vacation dreams come true for 38 years. The company will tailor an Alaska vacation for all visitors, whether your vacation interests involve a motorhome rental, cruise land and sea package, convenient RV parks or an independent land tour.
Alaska Motorhome Rentals is a perfect choice for seeing the marvels of Alaska. There's no better way to explore Alaska's interior than from the comfort and convenience of an RV. You sit up high to better enjoy the scenery. There's no daily packing and unpacking luggage. You have total freedom to stop when and where you want, for however long you wish. Most of our RV rental customers tell us they wouldn't do it any other way.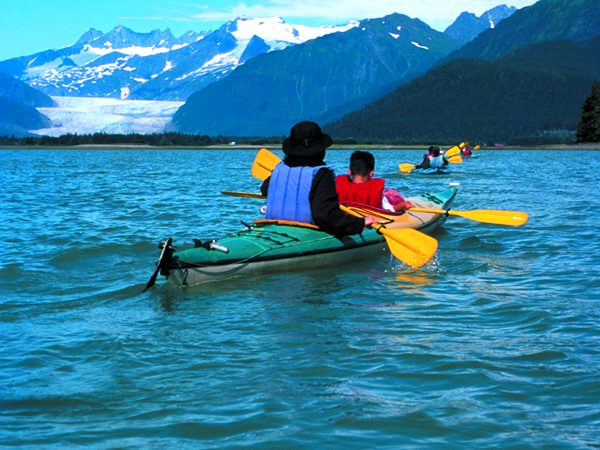 When you're ready to make your dream of visiting Alaska come true, make Best of Alaska RV Parks part of your experience. With recreational vehicle parks located in Anchorage and Skagway, you'll find convenience, quality service and easy access to the activities and attractions you came to see. These include:
Anchorage Ship Creek RV Park puts a variety of shopping, restaurants, trails and amusements at your doorstep. Located just a few blocks from downtown Anchorage, it offers easy access to Alaska's largest city.
You'll also be pleasantly surprised at the Skagway Mountain View RV Park. Situated in a quiet wooded setting at the base of White Pass, you're just a short walk from Skagway's downtown Historic District.
Both of these parks offer a host of conveniences and amenities. You can be assured of clean restrooms and showers, friendly and courteous staff, water and electric hook-ups, laundromat, a local tour reservation center, and more.
Hit the Alaska Travel Highway
Alaska Highway Cruises boasts a combination of RV and cruise packages that can't be beat for a complete no-hassle land and sea vacation. Enjoy a three, four or seven-day Holland America Line cruise, then take control of your own easy-to-drive Class C motorhome for one to three-weeks, complete with reserved private campgrounds, easy-to-follow maps and directions, and the freedom to set your own pace.
The Best of Alaska Day Tours enable you to experience more of Alaska, up close and from unique perspectives, throughout your Alaska vacation, whether on land or by sea or both. Professional guides will connect you with Alaska's wilderness, wildlife and spectacular scenery on a variety of experiences. Drive your own 4-wheel-drive Jeep Wrangler as you follow your guide over bumps and around bends through the Klondike Gold Rush territory or along the border of Denali National Park.
Join us for a whale watching adventure cruise with guaranteed whales; whitewater rafting on a glacier-fed river; wilderness sea kayaking in a peaceful, protected bay; native-style canoeing among icebergs at a glacier face; guided nature hikes through a temperate rainforest; authentic gold panning in a gold filled creek; and outdoor salmon bakes. These and more Best of Alaska Day Tours & Attractions are available throughout Alaska and Denali National Park.