With the popularity of camping and RVing continuing to grow, there's never been a better time to get behind the wheel of your dream motorhome. That being said, purchasing a brand new rig is, understandably, a big investment – making the option to rent all the more attractive. 
So if you're looking to test out a motorhome for the first time, here's a quick overview of the different RV types to help you find a rental that's right for you.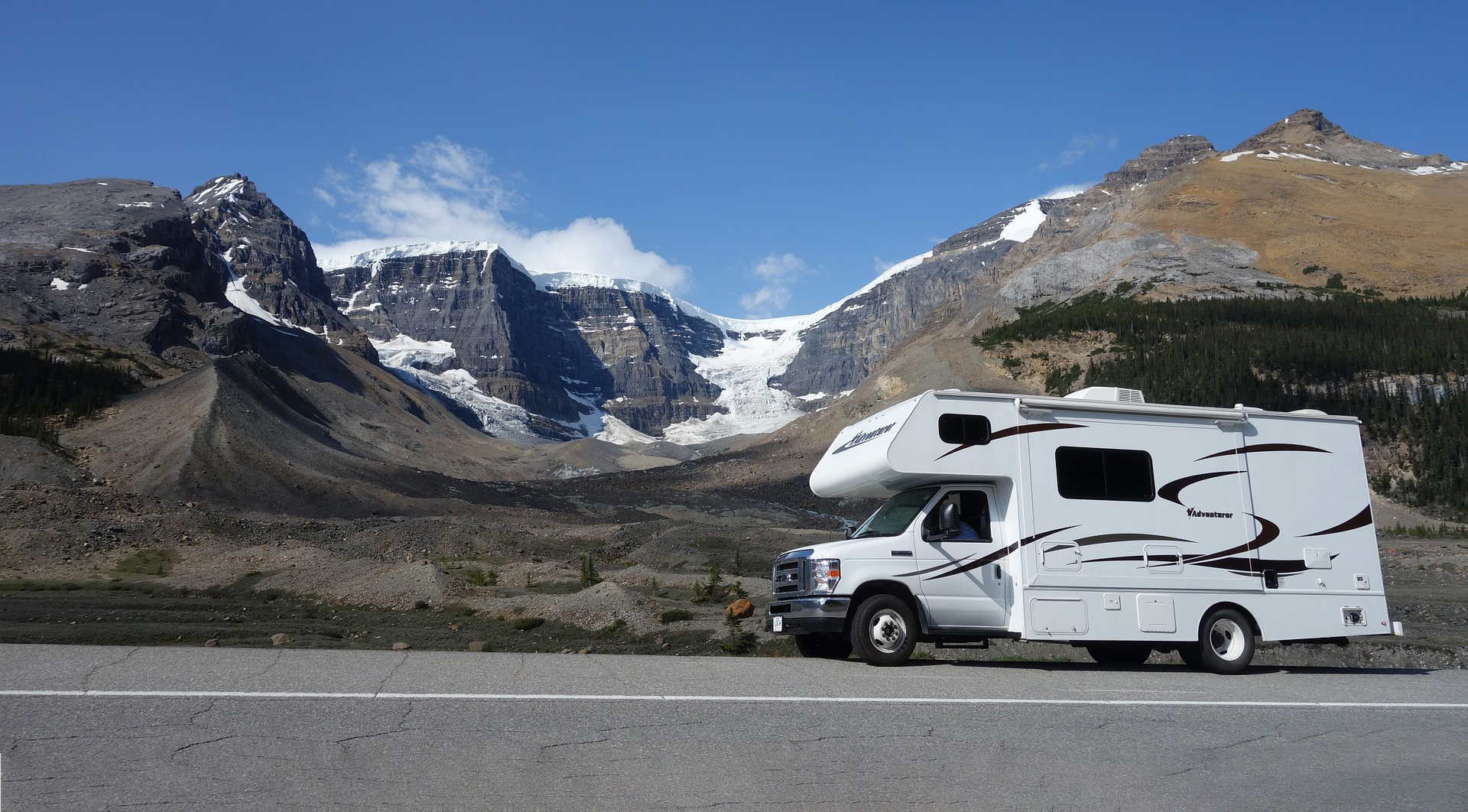 RV types 
There are certainly a lot of great options when it comes to renting an RV. Whether you're looking for something that's spacious with all of the bells and whistles, a motorhome that's a little more compact and fuel-efficient, or something in between, the challenge is just finding the rental that's right for you. Here's a brief overview of the different RV types to get you started on the right track.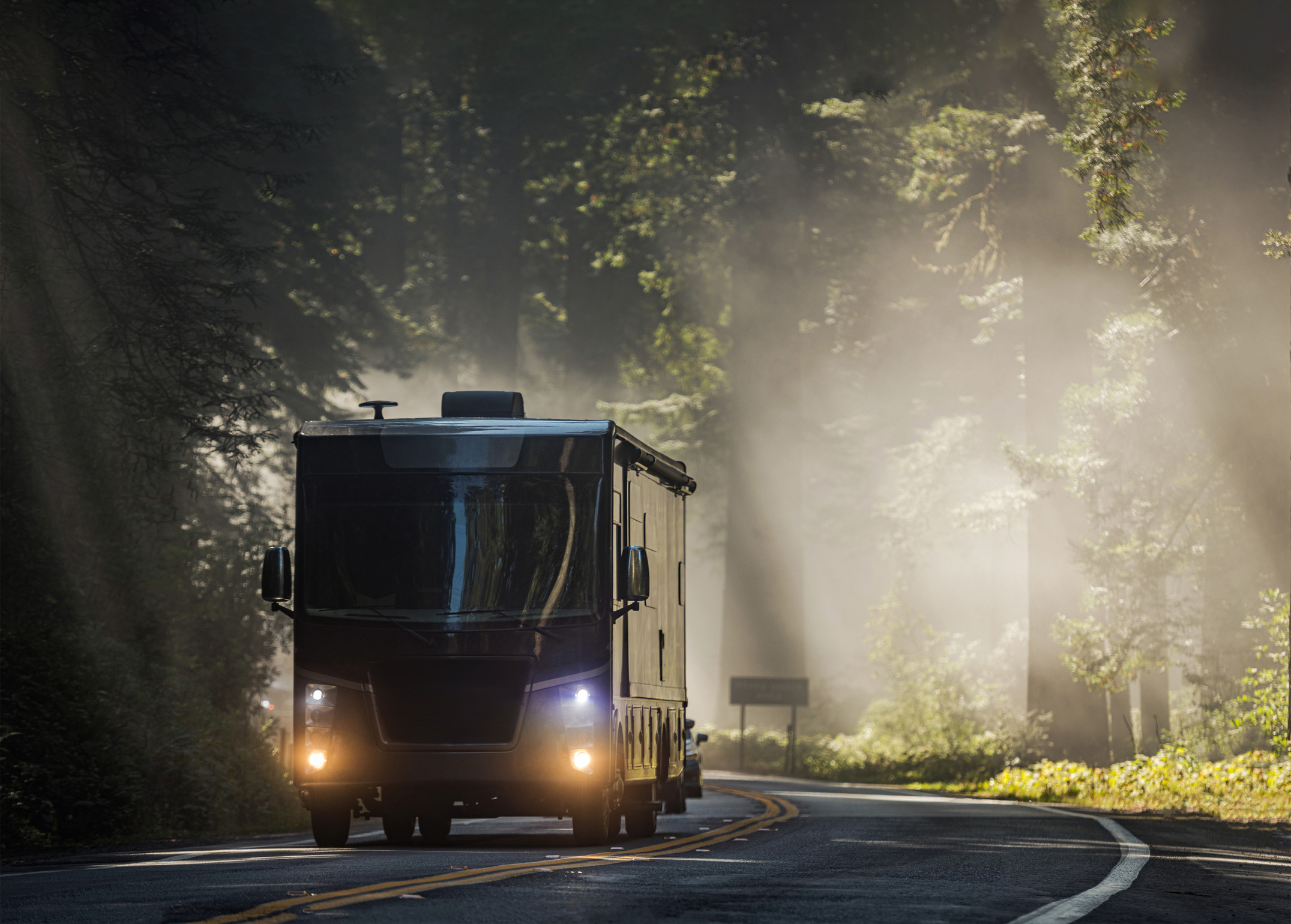 Class A 
Nomadic lodging with all of the creature comforts of home, A Class A motorhome is the epitome of size and comfort. Resembling a bus or coach, Class A's come with all of the features, from a fully equipped kitchen, a spacious bathroom (with a shower), ample sleeping area, and comfortable seating and living space for larger groups. If you're looking for a lavish way to experience the open road (while stretching your legs), this is the RV for you. 
Accommodates: 4 to 8 people.
Cost: $$$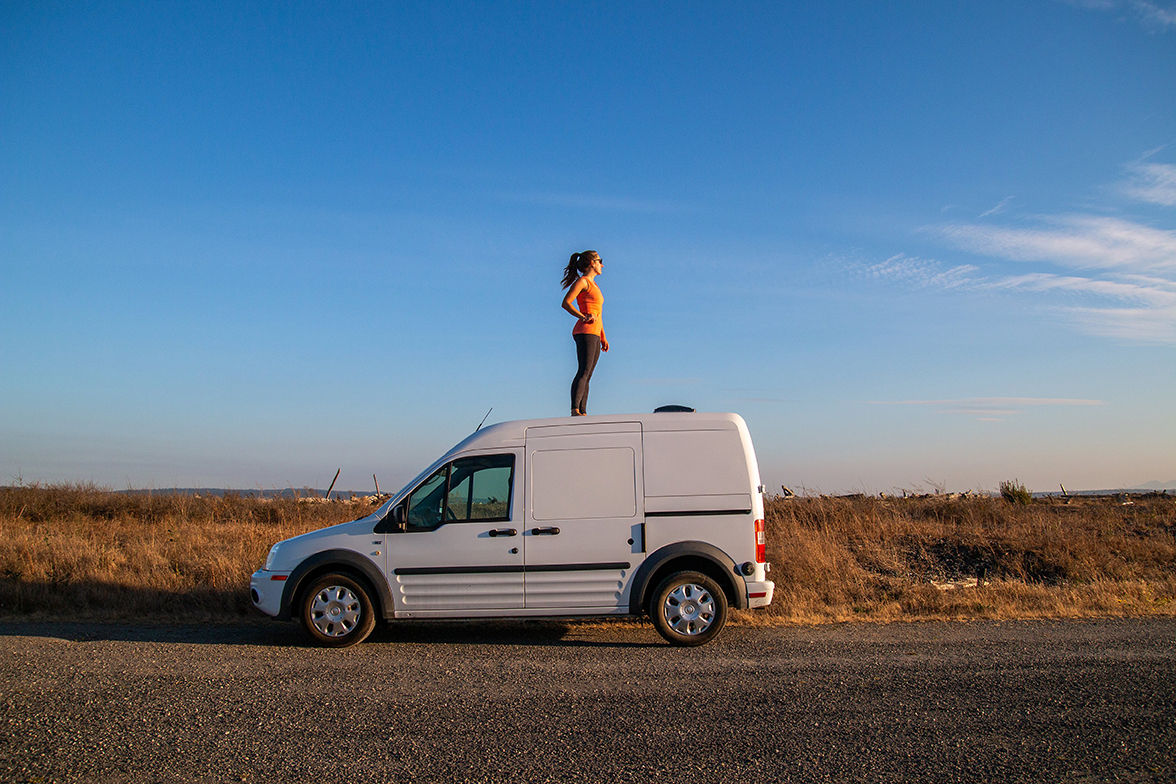 Class B 
Also known as camper vans, Class B motorhomes are a more versatile and compact option when it comes to RV rentals. With a camper van, you're still getting a few of the conveniences of an RV (bathroom, kitchenette, bed, etc.) while gaining the maneuverability of a regular van. As you can imagine, Class B's are a little more snug, albeit substantially easier to park, and a little more economical in terms of gas and utilities.
Accommodates: 1 to 2 people.
Cost: $$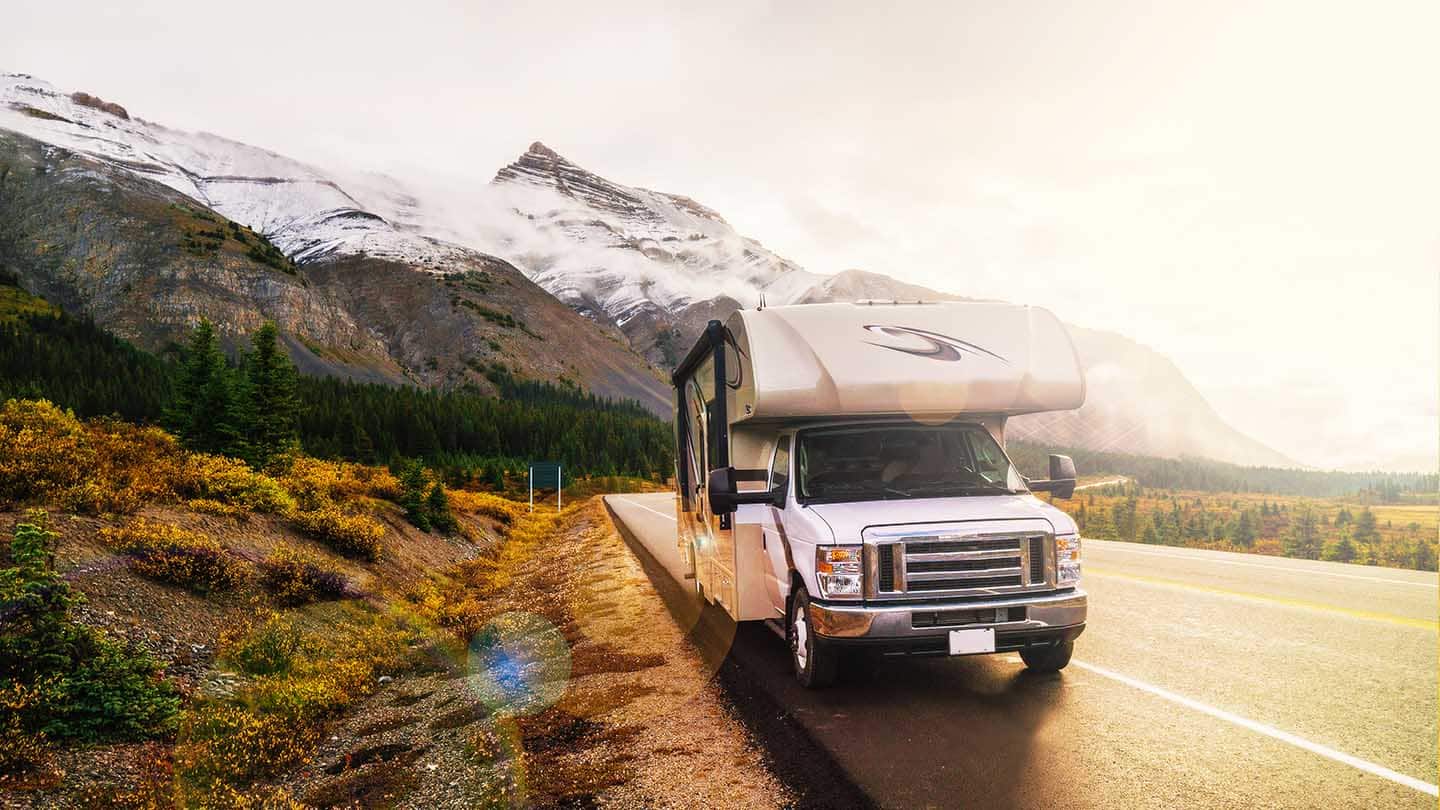 Class C 
With ample space and maneuverability, Class C's are a happy compromise between camper vans and Class A's. Smaller and cheaper than Class A's, Class C RVs still come stocked with a lot of the same amenities and can still fit a whole family comfortably with fold-out sofas and beds. If you're looking for an economical option to travel with a larger crew, this is a great route to go.
Accommodates: 6 to 8 people.
Cost: $ to $$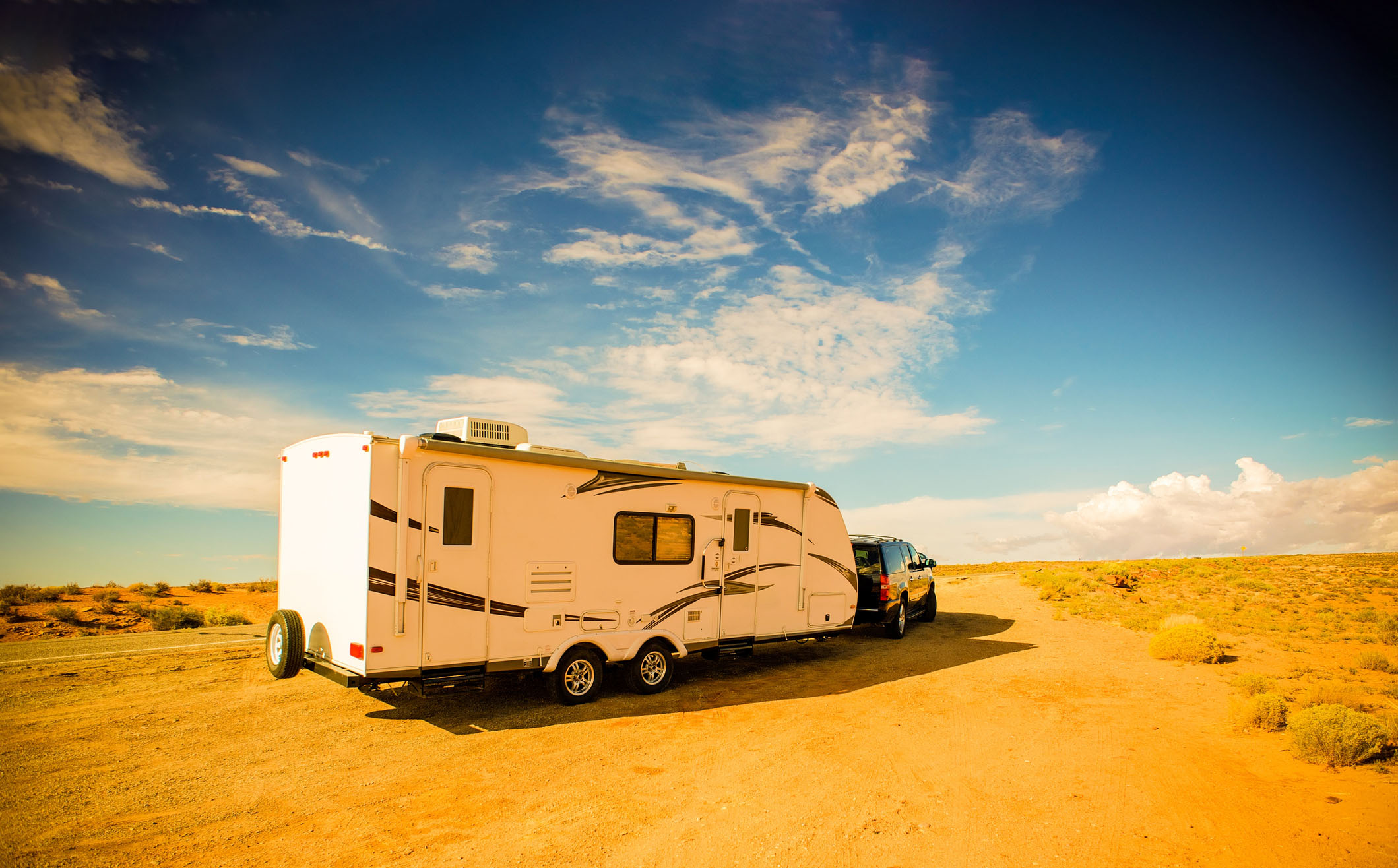 Travel Trailers
Travel trailers are towable RVs that provide the comforts of larger motorhomes while being a little more compact and affordable. With a travel trailer, you can hook up to a truck or SUV and be on your way with the flexibility of being able to park at a campsite and then unhitch and explore the area with your vehicle. If you want something that's cost-effective and flexible, a travel trailer might be up your alley.
Accommodates: 6 to 8
Cost: $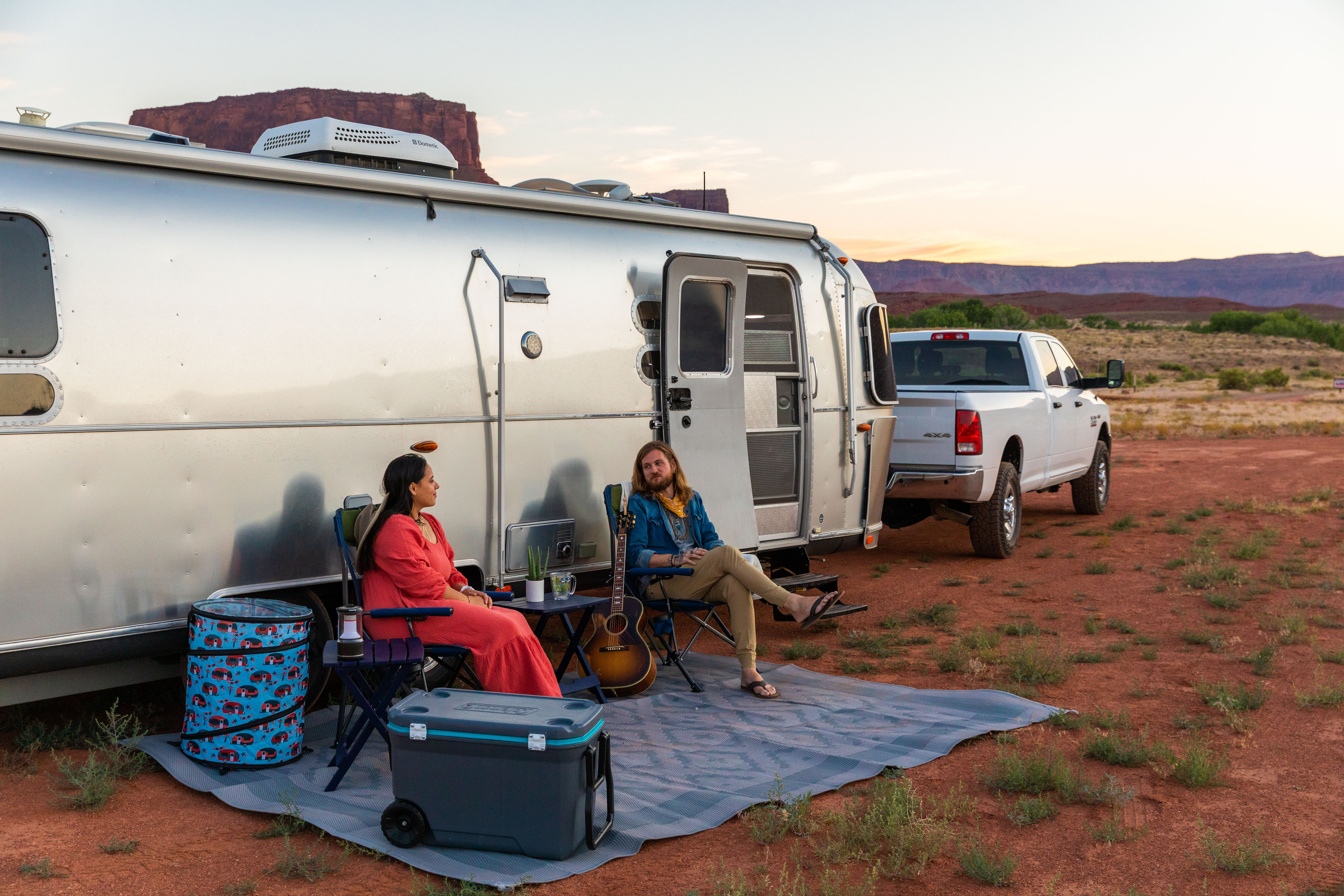 Fifth wheels
Fifth wheels are towable RVs with spacious living quarters. Known for their bi-level floor plans, fifth wheels feature a raised section up front that extends over the bed of your truck – allowing you to pack in more room for your guests and amenities. If you're looking for something more long-term and able to accommodate more people, fifth wheels are great options.
Accommodates: 6 to 8
Cost: $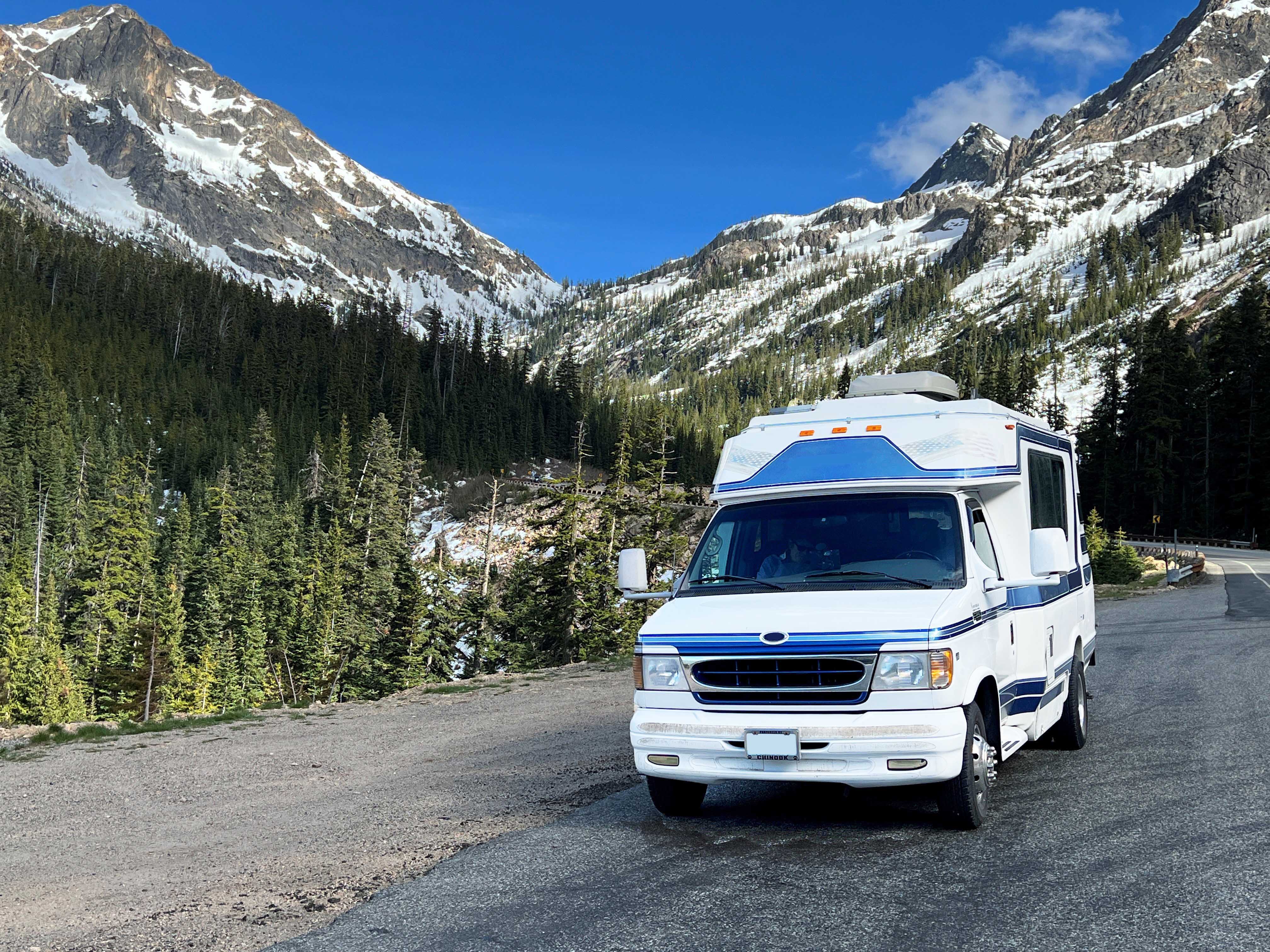 Choosing the right RV experience
To help you narrow down your decision and find the right RV, you'll need to think through the type of experience you're trying to have. Here are a few considerations.
Expenses 
First and foremost, you should factor in your budget before renting out an RV. While rentals certainly make RVing way more affordable, the size and type of RV will factor into your cost. For example, Class A's will cost more nightly, but they'll also accommodate a larger group – bringing your average cost down; whereas camper vans might cost a little more per person, but you'll save on gas during a long-distance trip. Once you know the size of your group and the goals of your trip, you'll have a better idea of the cost.
Activities
Every RV type has something to offer, meaning it really depends on what kind of adventure you're trying to have. If you're the kind of person that's itching to explore and never stay in one place for very long, a van might be perfect; however, if you just want to get a bunch of friends together to play games and grill out, you might want to consider a rental with a spacious floorplan and fold-outs. The good news is that regardless of what type of trip you're looking to experience, there will be an RV to match it. 
Other questions to consider
How long is your trip?

How big is your group?

What type of amenities are most important to you?

Where are you staying?

Are you looking for a campground or to boondock?

Do you want to pull a trailer or drive one self-contained vehicle?

Plus, there's more to renting an RV than just choosing the RV type. We explore the entire process in our comprehensive RV rental guide.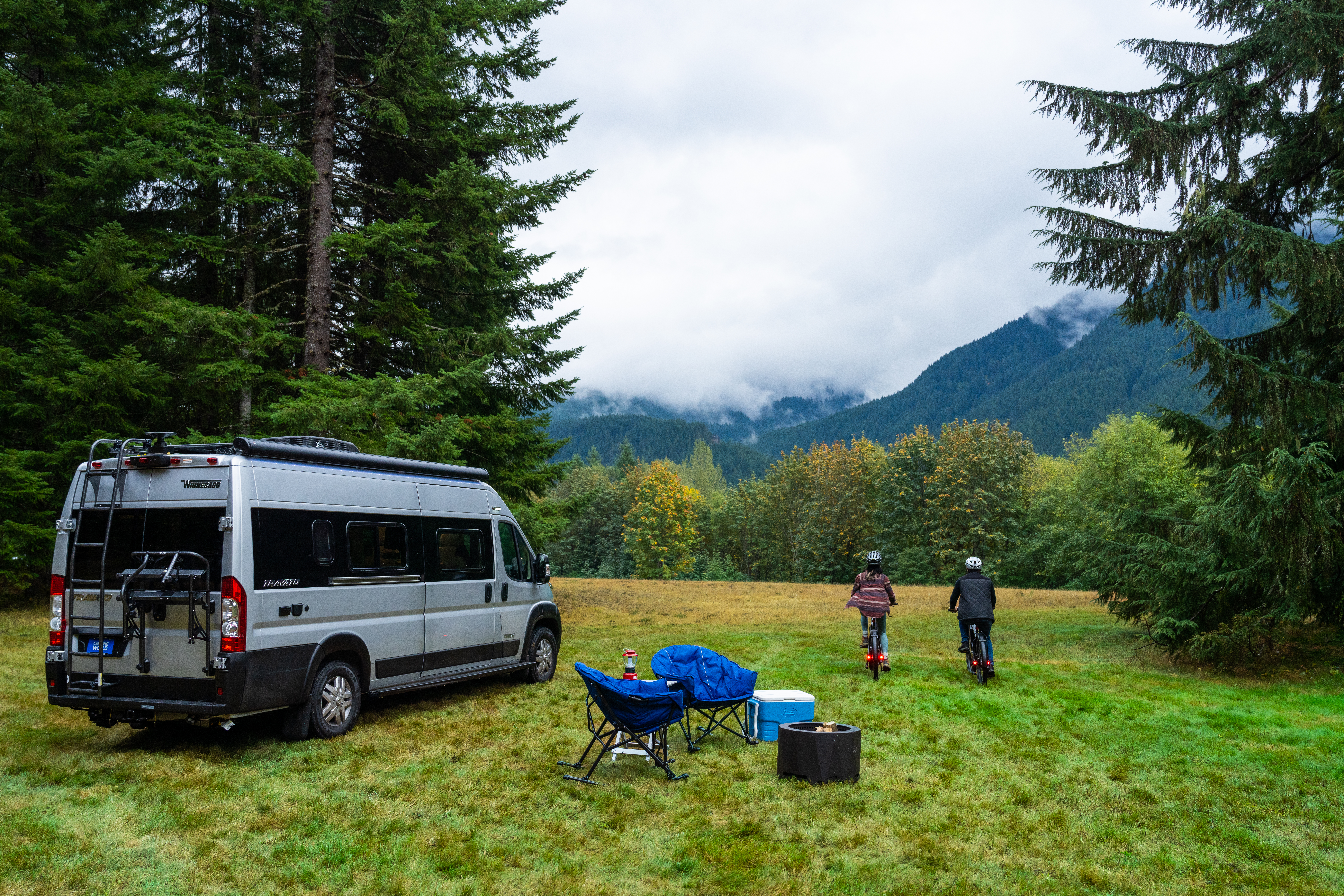 Ready to rent?
Good Sam RV Rentals offers thousands of RVs from vetted RV owners at affordable prices. With just a few clicks you can find the perfect rental for your next adventure and get behind the wheel in no time.