Summer is made for camping, and the Fourth of July is especially perfect for some good old-fashioned camping fun. Independence Day is a time when America's hard-working men and women take time to bask in the summer sun and celebrate the nation's freedoms. We scoured the country for some of the most spectacular Independence Day celebrations.

Alaska — Celebrate the Fourth in the Last Frontier
1. Anchorage Ship Creek RV Park, Anchorage, AK – With a variety of activities and Alaskan beauty at your doorstep, July is a perfect time to visit, Anchorage Ship Creek. Not to mention downtown is just minutes away and hosts a number of Independence Day festivities – including some of the best fireworks in all of Alaska.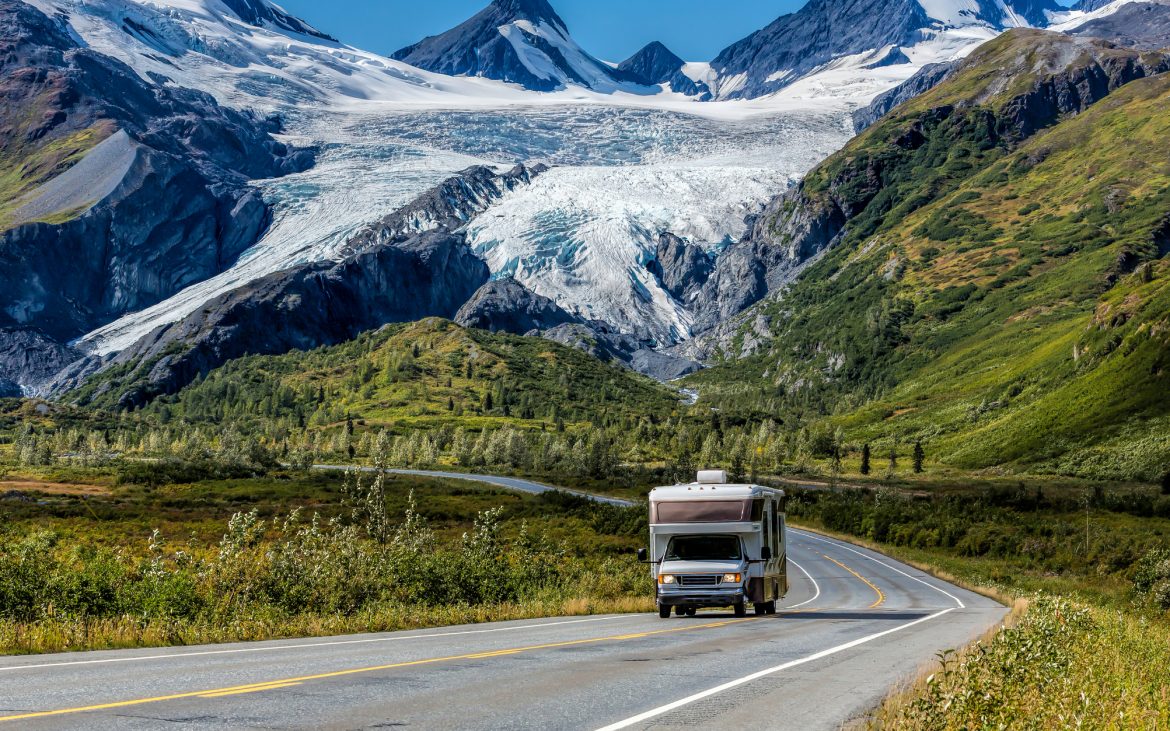 California – Watch Fireworks Burst Over the Beach
2. Newport Dunes Waterfront Resort & Marina, Newport Beach, CA –  Along with their annual Independence Day on the Back Bay, Newport also hosts their Tunes at the Dunes summer concert series – eclipsing 4th of July weekend.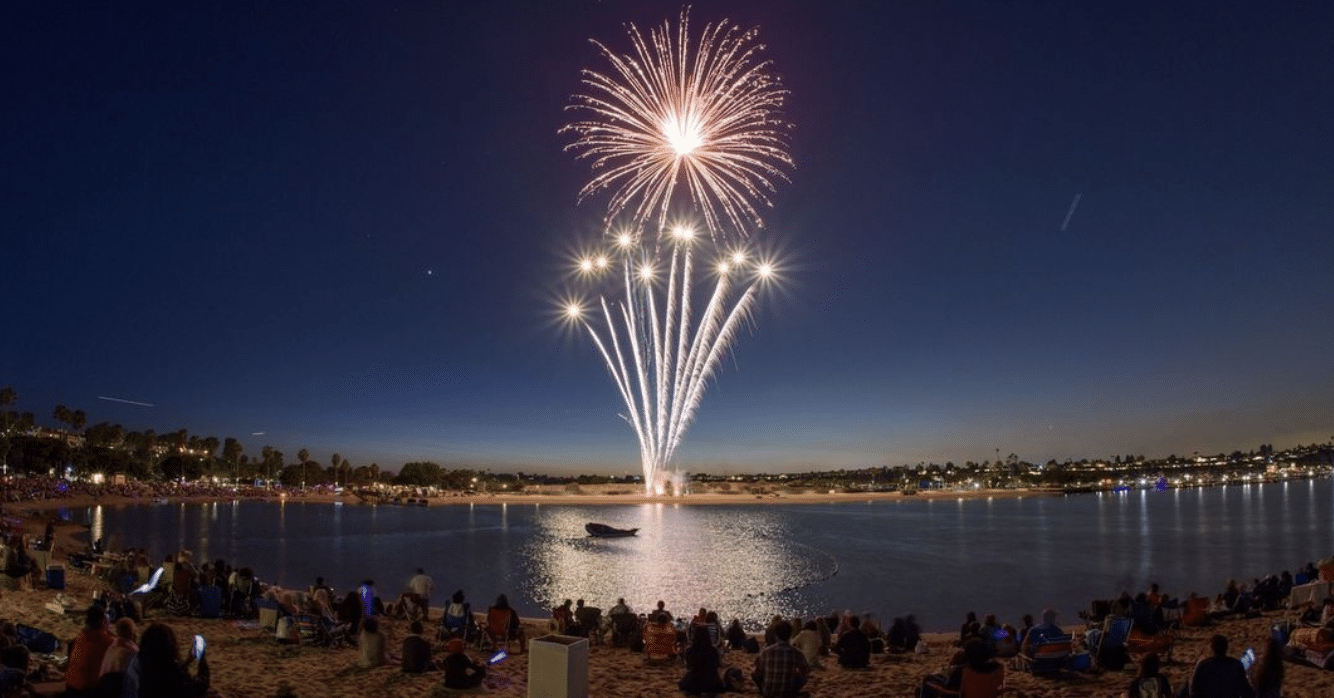 For those looking to relax, enjoy lounging under a private beachside cabana between dips in the calm waters of the gorgeous Upper Newport Bay (call to reserve).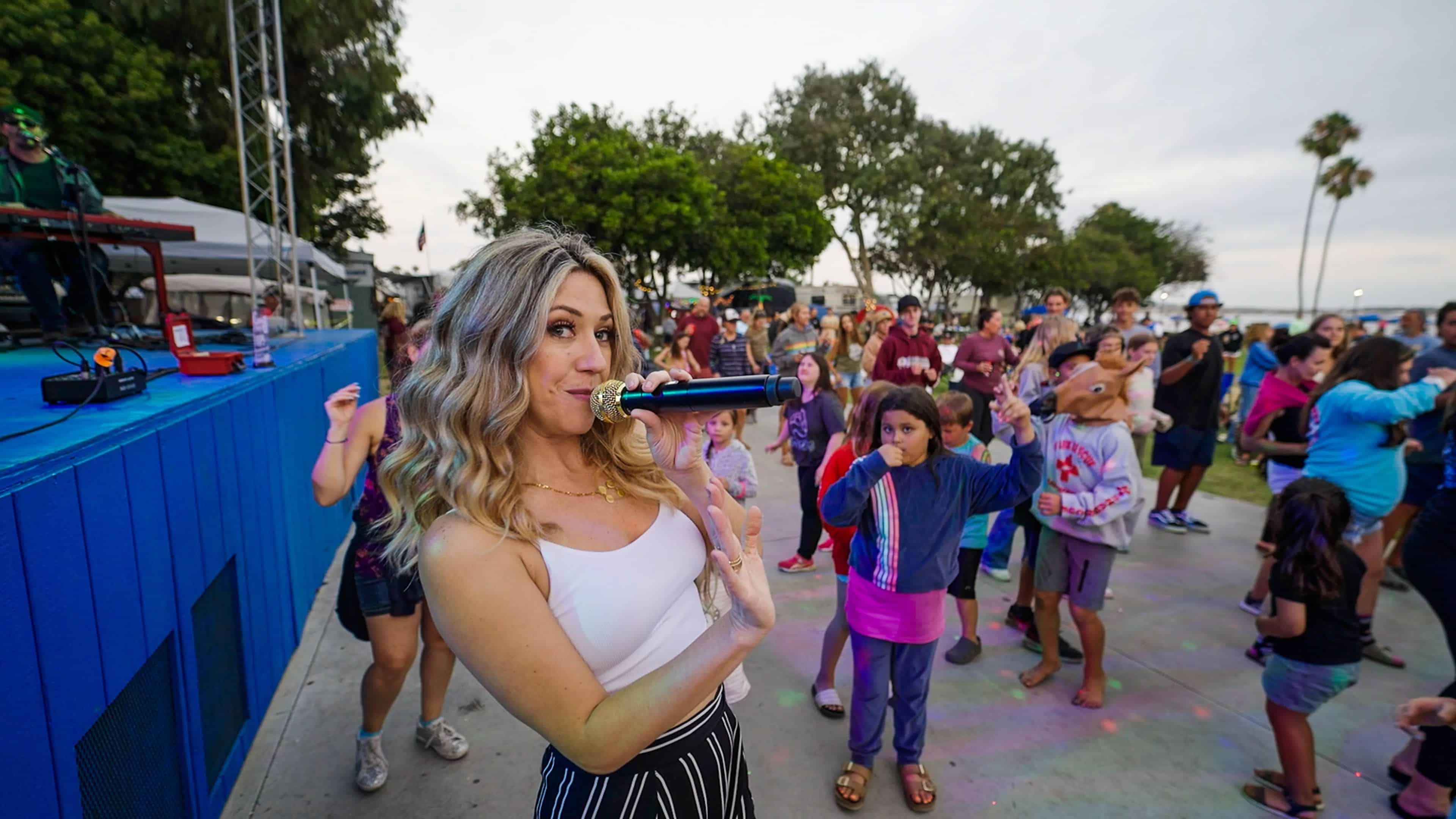 3. Campland on the Bay, San Diego, CA – Located on the San Diego Bay, Campland on the Bay was voted "Best Place to Camp" in the 2019 San Diego City Beat Readers' Poll. And the weather is usually a perfect 75-80 degrees. Rated a 9/9.5/9.5, you'll find an array of amenities such as two swimming pools and two spas/hot tubs, swimming Lagoon in the bay, Dogwood park, cantina and volleyball on the beach. On Friday, July 3rd and Saturday, July 4th, enjoy live music with two bands each day. Bring your camping chairs and blankets for music under the stars. View the fireworks from SeaWorld, where they will celebrate Independence Day with a 15-minute display of fireworks set to a patriotic soundtrack, starting at 9:45 PM on July 4.
Experience the stunning San Diego skyline at night aboard an Independence Day cruise. Flagship cruises will take you to the heart of the Port of San Diego's Big Bay Boom fireworks.
Florida – Laid-back Gulf Coast Independence Day
4. Camping on the Gulf RV, Destin, FL – If you like the beach, then this is your campground. Located on the sugar white beaches of the Emerald Coast, Camp Gulf RV Park is in the heart of Miramar Beach, minutes to Destin and scenic 30A. Rated a 10/10/9.5 Good Sam park, the park is also close to plenty of restaurants around town. For outdoor fun, they have golf carts, pedal carts, paddle boards and floating islands for rent. And there's no shortage of water fun with two solar-heated pools, a spa and a super water slide.
5. Upriver RV Resort, N. Fort Myers, FL – If you're looking for forestry and beachy vibes in one spot, then check out the Good Sam park near the Gulf of Mexico. Upriver has newly renovated recreation hall, library and billiards rooms, along with new paved sites for all sized rigs and a new boat ramp. Nestled along the semi-salt Caloosahatchee River in Fort Myers, the tranquil waters are a peaceful home to magnificent manatee, several species of fish, and many feathered friends.
If your little ones are aiming to become the next bassmaster, then you'll want to check out the annual Fourth of July Kids Fishing Tournament, held the Saturday before the Fourth of July. Starting at 6pm, downtown Ft. Myers celebrates the country with live music and fireworks.
Head west to Sanibel Island where sunsets draw a crowd and seashells cover the unpopulated sands. Throughout history, Sanibel and Captiva have been stopovers for the rich and famous. Menus at top-rated restaurants range from Mediterranean to New American. Join one of the eco charters to dive into the natural, un-renourished beaches accessible only by boat. And each year, Sanibel Island puts on one of the more majestic fireworks performances in Southwest Florida. The day begins bright and early on Sanibel Island with the annual Independence Day Parade. Where else can you listen to tropical music, cruise the dolphin-filled waters during one-of-a-kind sunsets and catch picture worthy shots of a fireworks show? As Mike Love and Terry Melcher sang, "Get there fast, and then take it slow."
Georgia – See Mountain's Majesty on Independence Day
6. Leisure Acres Campground, Cleveland, GA – The "Gateway to the Mountains" RV campground is located just South of Cleveland at the entrance to the North Georgia Mountains. With a private two-acre spring-fed fishing pond, you can spend time catching catfish, bass and sunfish on the doc or catch some rays at their pool.
Be sure to check out this year's annual Freedom Fest.  With music for the family, bounce houses for the kid, and food trucks to keep you going. At dusk, Leisure Acres' local Honor Guard will present the National Colors and fire a 21-gun salute.  The night is capped off with Northeast Georgia's largest fireworks display, lasting approximately 15 minutes.
Massachusetts – BBQ Grills and Fireworks Both Sizzle
7. Pine Acres Family Camping Resort, Oakham, MA – Located on a private lake in the center of the state, this perfect 10 Good Sam park puts on a firework show better than most municipalities. The best part is you can watch from the lake in a boat or on land throughout most of the campground. They offer different food trucks each afternoon and evening, so you could have dinner out, right in the campground.
This year, the theme is all things red, white and blue with live nightly entertainment, bingo, sports and arts and crafts and of course, a patriotic parade. The annual Fireworks Spectacular over the lake features your favorite tunes played by DJ Chris & Cloutier Sound. Uncle E's BBQ Express Food Truck will be there serving some delicious BBQ.
Pine Acres Resort also offers awesome weekend activities like Christmas in July! Yes, you can celebrate two holidays in one month.
Missouri – Patriotic Picnic in Branson 
8. America's Best Campground, Branson, MO – This is yet another top-rated Good Sam park scoring a 9.5/10/9. ABC is "City Close – Country Quiet" at its convenient and scenic setting, just a short distance northwest of historic downtown Branson. They offer 136 pull-thru sites, so no rig is too big. Reader's Digest voted ABC Branson best RV park in Missouri.
Experience the dazzling light shows on two different nights in Missouri. Just a 20-minute drive, head to Rockaway Beach for their annual Rockaway Beach "Rockin' Fourth of July Fireworks. On Saturday, July 4th, visit Big Cedar Lodge in Ridgedale for a 4th of July Patriotic Picnic from 5pm until dusk. Come hungry and enjoy a picnic-style barbecue menu of mouthwatering foods prepared by Big Cedar's culinary team.
Oklahoma – Lakeside Fun in the Sooner State
9. By the Lake RV Park Resort, Ardmore, OK – Because it's better than just OK to celebrate our nation's birthday on the lake, right? And this is a perfect 10 Good Sam rated park, with a dog park, game room and scenic fishing pond. By the Lake RV Park is just 1 mile from a beautiful 18-hole golf course. And only 1 and ½ miles away is Lake Murray, where you can enjoy horseback riding and water sports. Get involved by decorating your RV site for Independence Day, because the resort is putting on a site decorating contest for the most patriotic. The winner gets two free nights! And By the Lake is hosting a movie, pool party and kids crafts during the holiday weekend.
Lake Murray State Park is Oklahoma's first and largest state park with 12,500 acres. And one of the best and most popular lakes for watersports in Oklahoma is Lake Murray.
Oregon – Watch Fireworks Blast Over Fine Beer 
10. Bend/Sisters Garden RV Resort, Bend, OR – Visit the perfect 10 Good Sam park for great rainbow trout fishing, whitewater rafting, rock climbing, golfing and more!
The Village at Sunriver is hosting a Sunriver 4th of July Festival, starting at 10:30am. Enter the watermelon eating contest, test your skills on the rock wall or stop by to check out the fire trucks and talk to local firefighters.
At night, enjoy the holiday at the Bend July 4th Fireworks Festival. Fireworks are launched from the top of Pilot Butte at 10pm. You can see the fireworks from just about any spot in town.
If you're staying for a few days, it's worth checking out the Ale Trail. Bend has a startling abundance of world-class breweries clustered close together, more per-capita than any other city in Oregon (which has been dubbed Beer Town USA). Pick up the Official Bend Ale Trail atlas at the kiosk in the participating breweries, at the Bend Visitor Center in downtown Bend.
 South Carolina – Uncle Sam Jams on His Birthday
11. Oak Plantation Campground, Charleston, SC – This is yet another top-rated Good Sam park, coming in at 9.5/9.5*/9.5 and an average of 4.5 out of 5-star reviews. It's just minutes away from the historic plantations, downtown shopping, golf and beaches.
Known for its rich history, well-preserved architecture and hospitable people, the jewel of South Carolina coast has earned the coveted number one spot on Travel and Leisure's Top 15 Cities in the United States since 2013.  Most of the picturesque attractions are historically significant and many are free.
Join the Carolina Girl this 4th of July for a three hour patriotic sunset cruise around Charleston Harbor! The yacht will depart from the docks at St. John's Yacht Harbor at 7:00 pm and will return at 10:00 pm. Guests can bring their own small cooler, no larger than 25qt, with beverages and food to enjoy.
Texas – Patriotism in the Lone Star State
12. Fort Amarillo RV Resort, Amarillo, TX – Enjoy the western setting, indoor heated pool, stream-fed fishing pond, illuminated walking paths and breathtaking sunsets.
Less than 30 minutes away is Canyon's 4th of July Parade, one of the biggest 4th of July celebrations in the state of Texas! The "Gateway to the Grand Canyon of Texas," Canyon is located on the edge of the famous Palo Duro Canyon. The Palo Duro Canyon State Park located just 12 miles from Canyon is the second largest canyon in the United States and offers hiking, horseback riding and was chosen as the #1 mountain biking destination in the state.
13. Austin Lone Star RV Resort, Austin, TX – Rated a 9.5/9.5/9 Good Sam park, it's just five miles from downtown Austin.
Every Independence Day, the H-E-B Austin Symphony Orchestra performs its annual Fourth of July Fireworks & Symphony at Vic Mathias Shores. Or, go all out at Willie Nelson's 4th of July Picnic at the Austin360 Amphitheater. Celebrate America's birthday with a star-studded lineup of all-day music on two stages capped off with a patriotic fireworks display!
14. Buckhorn Lake Resort is a great stop while exploring all there is to see and do in the Texas Hill Country. Amenities include year round RV storage, stocked fishing ponds, an enclosed dog park and swimming pools. This Kerrville RV resort is hosting a big day on July 4th, starting with breakfast, followed by a parade for the kids. As evening approaches, enjoy dinner, followed by a professional firework display.
Fredericksburg, Bandera, and Boerne are close by and the attractions of San Antonio (Sea World, Six Flags Fiesta Texas, The Alamo, and the River Walk) are about an hour away.  Motorcycle enthusiasts will appreciate the numerous uncongested rural and scenic back roads prevalent in the area.  Less than 15 minutes away is the Robert Earl Keen Fourth on the River, free and open to the public.
Virginia – One of the 13 Original Colonies
15. Americamps RV Resort, Ashland, VA – Come on, you know we had to include a top-rated Good Sam park with "America" in its name. And with updated bathhouses and fitness center and free waffle breakfast, what more could you ask for? Well, we'll tell you: 198 pristine, full-hook-up sites, including 105 pull-thru sites and just eight miles from historic Richmond. This year, they will be celebrating with a food truck, face painting for the kids and more.
This big-rig friendly campground has true southern charm. There is a large, fenced canine camp for your four-legged friend.
Virginia Beach is a hugely popular spot to be on July 4th. The Stars & Stripes Explosion event is held right on the beach, featuring live bands and fireworks – all of which are free!
Richmond's historic east-end riverfront once again delivers the perfect patriotic stage for Rocketts Red Glare, a 2-day festival featuring a professional beach volleyball tournament and culminating with a 4th of July fireworks spectacular on the banks of the James River. The free, family-friendly event will include vendors, craft beer offerings, food trucks, riverfront fireworks and pro beach volleyball championship event. And it's less than a half hour from Americamps RV resort!
Washington – Enjoy the Evergreen Pleasures of Summer 
16. Columbia Sun RV Resort, Kennewick, WA – This is the Tri-Cities 10/10*/10 RV resort and one of the newest resort in wine country, designed for big rigs. With 145 total sites on 25 beautiful acres, this family-owned resort offers 12 private restrooms, heated swimming pool & hot tub and of course the beauty of the countryside.
During the month of July, take advantage of their mid-week special. On Monday, Tuesday or Wednesday, enjoy 30% off their regular daily rates. Wednesday features homemade ice cream and karaoke by the pool. On Saturday morning, enjoy an all-you-can-eat pancake breakfast. On the 4th of July, take part in their annual ping pong tournament and 4th of July BBQ!
The River of Fire Festival continues at Columbia Park on July 4th. Kids activities like bouncy houses, laser tag, and face painting will be available in the park throughout the day, and food vendors will be up and running from 10am-dusk.
The area has become a well-respected wine tourism destination, with over close to 200 wineries to explore in the Columbia Valley. If you're into bold, fruit-forward red wines, then you're going to love the area. Many are located within 20 minutes of the resort. Longship Cellars is an up-and-coming winery specializing in hand-crafted, barrel-aged red wines, mainly Tempranillo, Malbec, Syrah and Cabernet Sauvignon. Côtes de Ciel Wines is just 20 minutes from the RV resort, producing remarkable Cabernet Sauvignon, Merlot, Cabernet Franc, Petit Verdot, Syrah, Mourvédre, Cunoise, Viognier, and Roussanne. Unlike the coastal areas of the west, this area is quite dry and warm.
See more about the wines of Washington here: The Wines of Washington-SD
Wyoming – True Western Heritage
17. Come experience true western heritage in the town founded by Buffalo Bill Cody himself. Cody is the "Rodeo Capitol of the World." Every night is rodeo night all summer long and 2020 will mark the 101st year of the Cody Stampede Rodeo. Join the town on July 3rd and July 4th at 9:30am, along Sheridan Avenue in downtown Cody. The parades are known world over to be one of the best in the United States. Whether you like to fish, golf, swim, hike, hunt, river raft, take scenic drives, or see the rodeo, you've got excellent family-friendly choices at Ponderosa Campground. They have a wide selection of RV and tent sites, plus comfortable cabins & teepees, giving a plethora of camping choices.
Whereever you decide to celebrate our countries independence, our Good Sam parks across the nation will make you feel at home.