As my well-worn passport can attest, I've crossed numerous international borders over the years, thankfully with nary an issue. But until recently, I never attempted a border crossing in my camper van.
Normally this wouldn't make me nervous, but both my RV and I needed a makeover at that moment; my Roadtrek is still in desperate need of new paint, while my long, unkempt hair and beard can make me look like a chop-shop owner who gets killed in the first five minutes of a John Wick movie. I felt like a neon sign reading SKETCHY in all caps was flashing above my camper van as I pulled up to the booth just outside Port Huron, Michigan.
I handed my passport to the border agent who glanced down at the booklet and back up to me.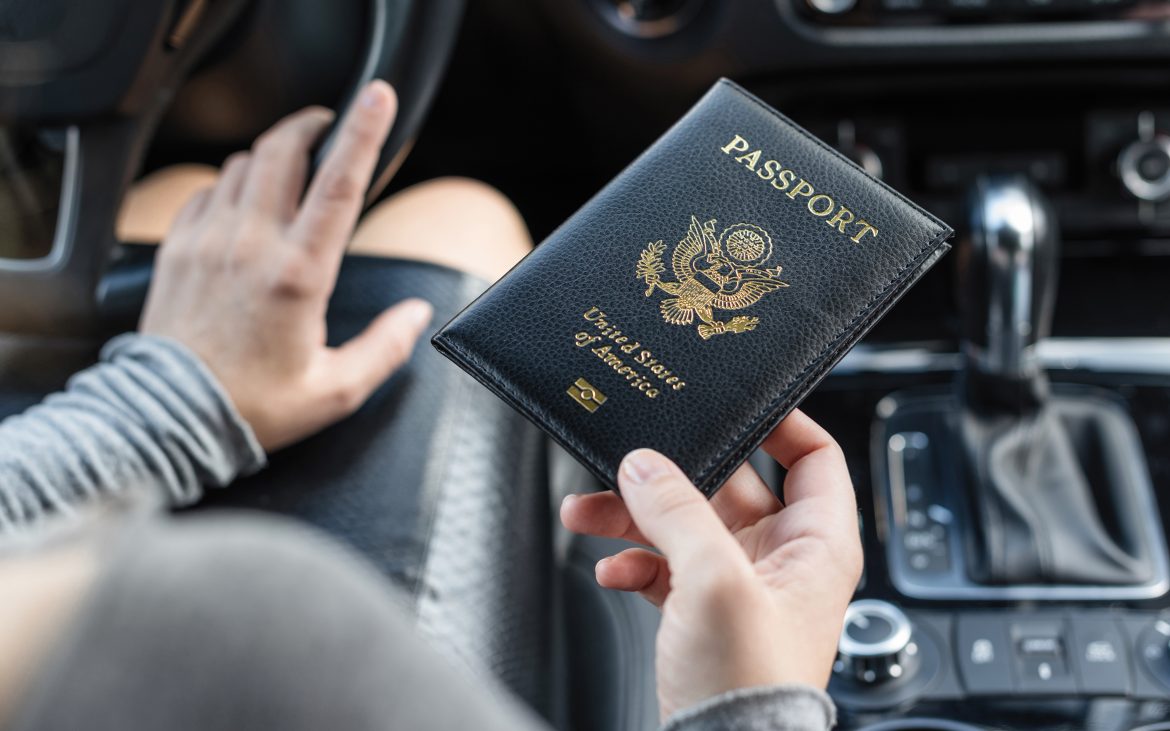 "Is there anyone else in the vehicle with you?" the agent asked. I quickly respond with the truth, that no one ever wants to travel with me. The agent chuckled slightly, and I found myself relaxing a little bit.
"What brings you to Canada?"
I was cutting through Canada on my way to the Catskills to go fly-fishing.
"Are you carrying any drugs, alcohol, guns, or knives?" Knowing I was crossing the border this trip, I removed the 9mm pistol I typically carry in the van before leaving home, and I'd drank all the beer in my fridge during my previous jaunt a week or two earlier. But almost as soon as the word "No" escaped my lips, I simultaneously remembered I actually had about an eighth of a bottle of Old Forester bourbon stashed away in my van's pantry and my trusty Opinel No. 8 knife in my pocket. For a brief moment, I imagined a couple of red-jacketed Canadian mounties galloping up on either side of my van to take me into custody. I hoped Canadian prisons would be nicer than the ones in the US.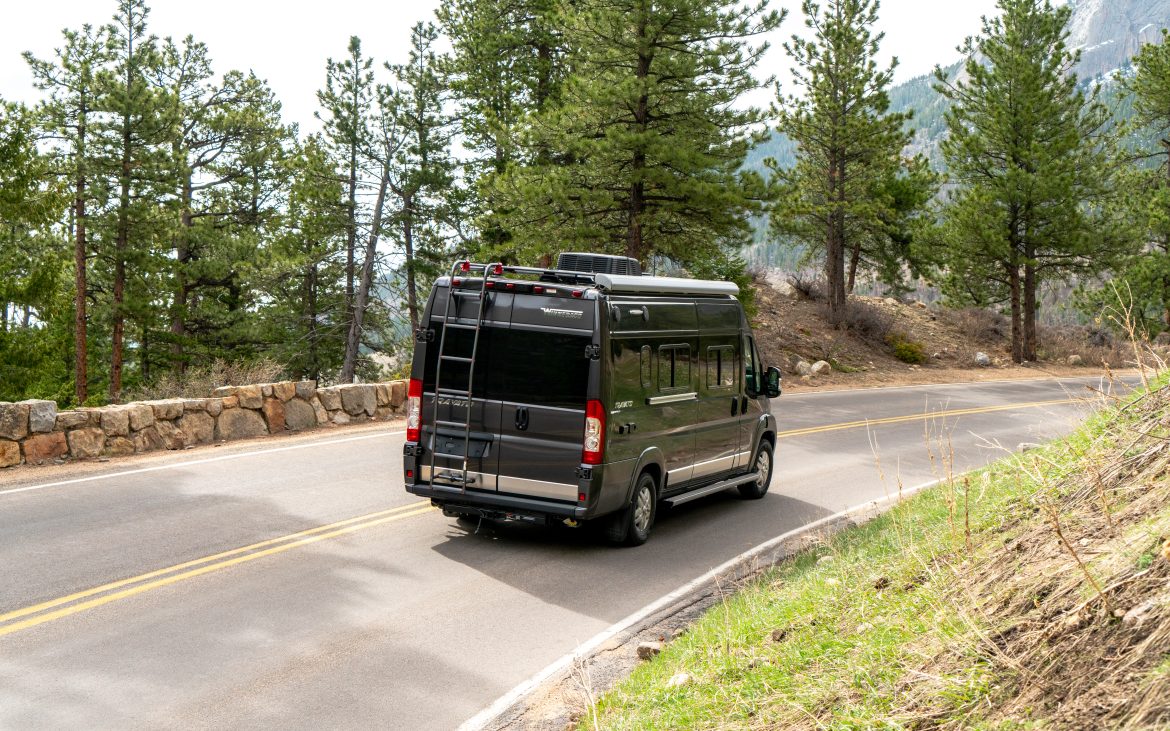 But before I could correct my misstatement, the border agent was satisfied I wasn't a threat and let me pass. Thankfully, although I did have my pocket knife with me, because it didn't meet the Canada Border Services Agency's definition of a "prohibited weapon," it wouldn't have been confiscated if I actually declared it, as I should have. Likewise, I don't think he would care about my minuscule amount of whiskey, which I safely disposed of (in a metal cup and down my throat) at the earliest opportunity.
"Remember the contents of your vehicle."
It should go without saying that you should never lie to a border agent, even inadvertently. (I would like to take this opportunity to apologize to my neighbors to the north and sincerely promise it'll never happen again.) People caught trying to smuggle goods into Canada can face some pretty severe penalties, according to Jacqueline Roby, a senior spokesperson for the CBSA.
"If a traveler omits to declare goods or tries to falsely declare them, the CBSA can seize them," Roby said. "The traveler can permanently lose the goods or have to pay a penalty – typically 25% to 70% of the value of the seized goods – to get them back. Border services officers may also seize vehicles used to unlawfully import goods, and the traveler will be required to pay a penalty before the vehicle is returned.
"The CBSA keeps a record of infractions. An infraction record can lead to more detailed examination on future trips and also ineligibility for the NEXUS and CANPASS programs for trusted travelers."
When returning to the US, be sure to declare prohibited items as well, said Jason Givens, a spokesperson for the US Customs and Border Patrol.
"The important thing to remember is to know the contents of your vehicle and be prepared to declare all items," Givens said. "The (border-crossing) officer evaluates the totality of circumstances at the time of the traveler's inspection. Normally, the prohibited item will be forfeited, and the traveler may also face a penalty for attempting to bring the prohibited item into the US, but generally, if you declare the item, you won't face a penalty."
"It doesn't mean you're suspected of any wrongdoing."
Tobacco products and alcohol are seized permanently when they are not properly declared. And although cannabis is legal in Canada, attempting to cross the border with it in either direction can be a serious criminal offense. Certain food items – mainly meat, milk, egg, and poultry products – are prohibited as well. (You'll find a pretty substantial list of food dos and don'ts here.)
If you do have a firearm in your vehicle, declare it. In many instances, bringing a firearm into Canada is legal (check out the rules and regulations), and you may just need to complete a form and pay a $25 (CAN) fee. (I also reached out to the Mexican equivalent of border patrol, but didn't receive a reply.) Planning to hike in bear country? Bear spray is allowed to be transported between Canada and the US land borders.
If you're into overlanding, be sure to give your vehicle a thorough wash before attempting to cross into Canada. According to Roby, vehicles and other goods contaminated with soil can be (and usually are) refused entry. Bringing firewood into the country is also prohibited, due to the threat of invasive bugs and disease.
You may get flagged for additional screening when crossing the border, but it doesn't mean you're suspected of any wrongdoing. Both Roby and Givens said it's routine for random drivers and vehicles to undergo a more thorough inspection.
Crossing back into the United States via Niagara Falls the next day, I waited in the lone RV lane for about 20 minutes, giving me time to contemplate my potential answers. Other than the remnants of that morning's breakfast clinging to my beard, I wasn't bringing any prohibited  Canadian foodstuffs back stateside. After a few questions, I was motoring toward the Catskills.
All in all, I felt both border crossings went much better than expected, even with the inadvertent perjury. I'll be much better prepared for my next trip north soon.
Additional resources
Do you need a passport to travel to Mexico or Canada? It depends.
The US Customs and Border Patrol put together a page with information on the border-crossing process, including prohibited items. Find it here.
Thinking about traveling internationally? Check out Good Sam TravelAssist to be prepared for potential medical emergencies.