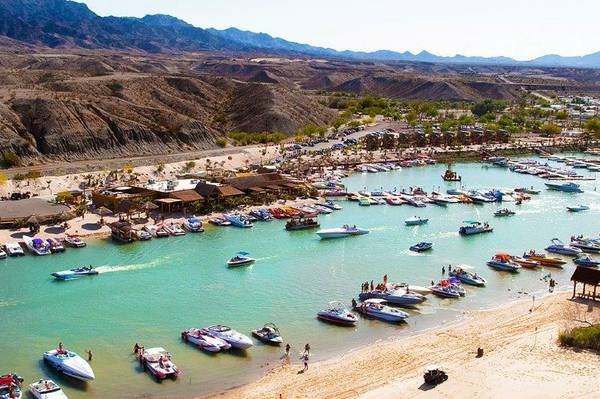 Thrashing through the sand, hearing the roar of the motor, the RPM's keep climbing and pressuring you to accelerate harder. Flying by the wild burros and other wildlife, your vehicle brushes by the exotic desert plant life. Everyone is clutching the rails, holding on as the vehicle shifts from side to side.
Flying by the trail markers, glancing down at the map but, fully mesmerized by the thrill, you find yourself riding alongside the Colorado River; you have arrived at your first Destination…Beal Slough a river off-shoot filled with nature's plant and wildlife wonders.
Time to leave nature's hideaway behind and get back on the trails. Whizzing down the dusty trail, you approach a group of cars from the 1930's, abandoned mines and historic cabins; you find yourself in awe of all the history this area has to offer.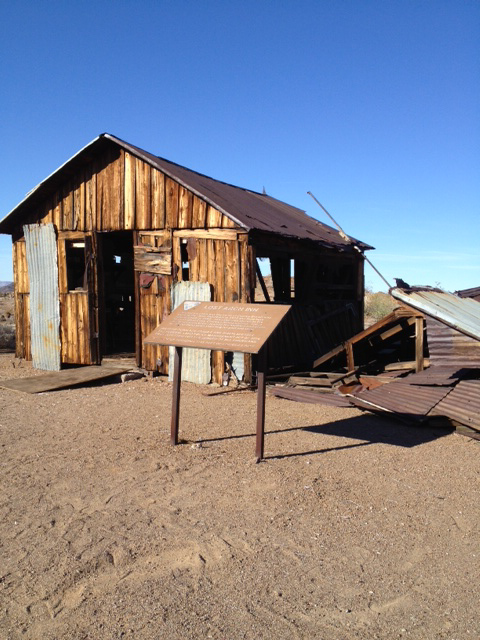 Taking a quick gulp of water you're ready to head back to your starting point…Pirate Cove Resort.
Situated on the Colorado River, the Resort is just 11 miles Southeast of Needles in California. Not only does Pirate Cove Resort offer over 3,200 miles of off-road trails but it also has over three miles of riverfront RV sites with full hookups. There is really just nothing like it!
This oasis, open year-round, offers plenty of fun to be had. From off-roading to boating, to exploring wild life and to having camp fires on your own private white sandy beach, the resort also offers an award-winning Restaurant and Beach Bar; visitors can leave the cooking and dishes to us! Pirate Cove provides a free shuttle service to bus you and your family from your RV site to the Restaurant or wherever you may want to go at the Pirate Cove  Resort!
Forget something? No problem! Pirate Cove also has a General Store and Boutique to provide you with anything you may need or simply desire.  The Resort offers a 250 boat slip marina with a 24/7 gas dock and seven lane boater friendly launch ramp.
This summer, the Beach Bar will also be featuring entertainment by DJ's who perform at the all of the well-known clubs in Las Vegas; they will provide a variety of music our family clientele will truly enjoy.
So whether you're thinking about visiting in warmer or cooler months, we have you covered!
We would love to have you, whether it be to relax riverside in your RV, to explore our trails, to enjoy the Colorado River in your boat or to visit us for all three; there is always something to do at the Cove and we welcome you to explore it!
Please visit us at PirateCoveResort.com or call us toll free at 1-866-301-3000 to make a reservation using your Good Sam discount today!