Welcome to Sentinel RV Park, Tucson's newest RV park. Here, you and your family can experience the best Tucson has to offer. With over 300 restaurants, shops and attractions within minutes of the park, you have unmatched access to arts, culture and entertainment for your stay.
Explore Tucson via light rail right from the park and experience the iconic 4th Avenue, Downtown, Tucson Convention Center and the University of Arizona districts. Take the park's free shuttle to the surrounding area.
Or take a hike to the top of Sentinel Peak to view a fabulous Tucson sunset.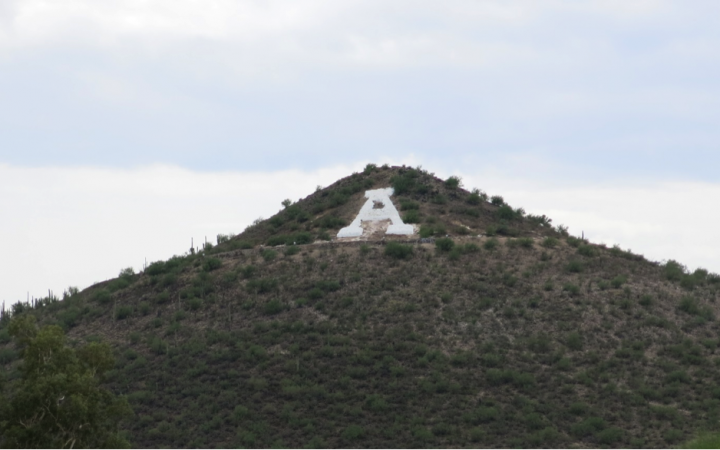 Sentinel Peak RV Park was named after the original "A Mountain." In 1915, University of Arizona fans whitewashed a huge letter "A" on the side of Sentinel Peak to celebrate a victory, and the name "A Mountain" stuck.
Sentinel Peak RV Park is a family-friendly park owned and operated by a family who truly cares about making your visit memorable. Here's what one guest had to say: "This is a brand-new park located in Downtown Tucson. Close to everything you would want to see! You hop the trolley to 4th Ave for the great arts district, funky shops and restaurants and night life. We had a blast! The owners really care about making your stay enjoyable, with information, shuttle service and a game room for dinners and games. Could not have been more charming! We will definitely be back."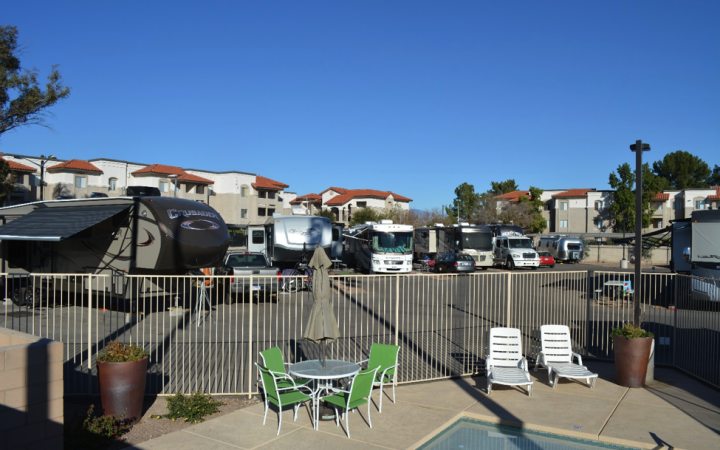 And, another guest wrote this review: "I seldom write reviews, however, I feel that I should share with you my experience at Sentinel Peak RV Park. We visited the area wanting to see the sites and experience downtown Tucson. If that's' what you're looking for, I highly suggest you stay here! The park is walking distance to the streetcar that takes you into the downtown district where there is nightlife, great restaurants, and unique shopping. The park also provides a shuttle to the streetcar and to places of interest like Old Tucson and the Desert Museum. Right across the street is a city park great for walking your dog, and a splash park for the kids. Also across the street is a grocery store, and a hardware store which we took advantage of to stock up on supplies. The owners were extremely helpful and went out of their way to make our stay enjoyable. We visited Sentinel Peak in our motor home."
There is easy access from the Junction of I-10 & Exit 257. Merge onto N Freeway St., then W 0.4 mi on W Speedway Blvd., then S 0.1 mi on N Grande Ave. and the park is on your left. The sites are paved and they have long pull-thrus for your Big Rigs, too. 450 Grande Ave., Tucson, Arizona, 520-495-0175.
You can visit their website at: www.sentinelpeakrv.com.