Taking an RV trip to Burning Man in the middle of the Nevada desert
Imagine a city in the middle of the desert where the party never ends, mutant vehicles roam the streets, money is basically useless and citizens don the most outrageous attire, including their birthday suits. What if I told you this place is real? The answer is a resounding, "yes."
My friends and I experienced this firsthand when we attended the most recent incarnation of Burning Man, August 25 through September 2, in the middle of the Black Rock Desert (about a hundred miles north of Reno) in Nevada. We stayed in a motorhome that we parked near like-minded campers as part of a vast, freewheeling encampment.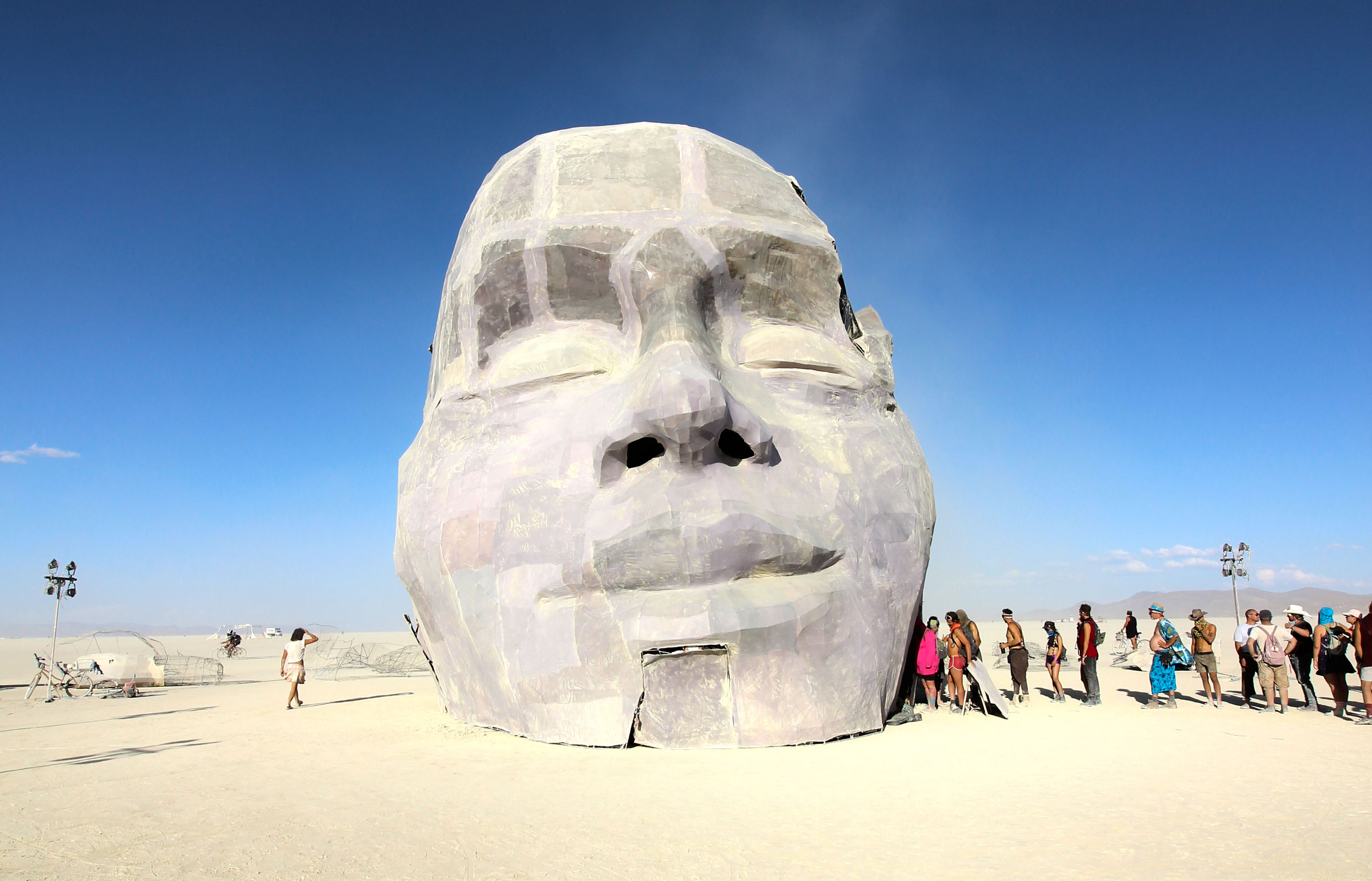 A City Built From the Dust Up
Every year, more than 70,000 people attend Burning Man, an event celebrating community, creativity and counterculture. Attendees, also known as "Burners," journey about a hundred miles north of Reno to build one of the largest temporary cities in the world: Black Rock City.
From an airport to a post office, Black Rock City has almost everything a regular metropolis has. It has a lot of outlandish things too like a Thunderdome that looks straight out of Mad Max, a naked tiki bar, a temple that honors the dead and hundreds of art installations that range from beautiful to bizarre.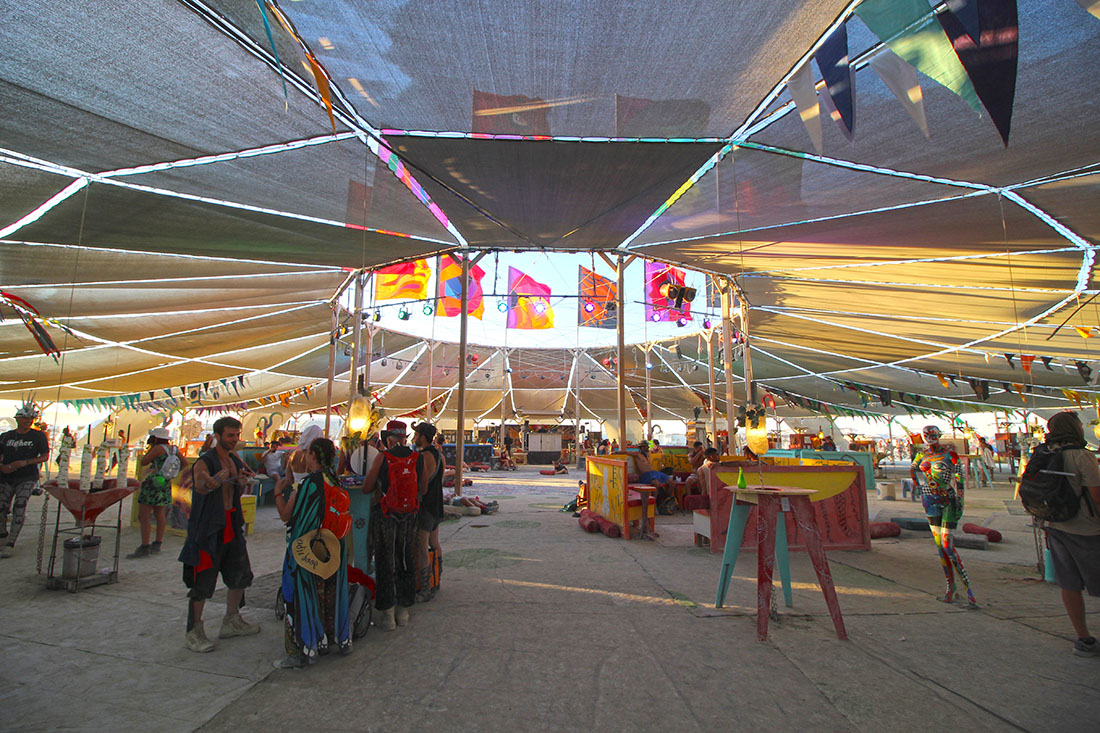 This wasn't our first Burning Man. We'd attended this event in previous years, so we were prepared for the unexpected. Still, Burning Man never fails to thrill, as burners always pioneer new and innovative forms of expression.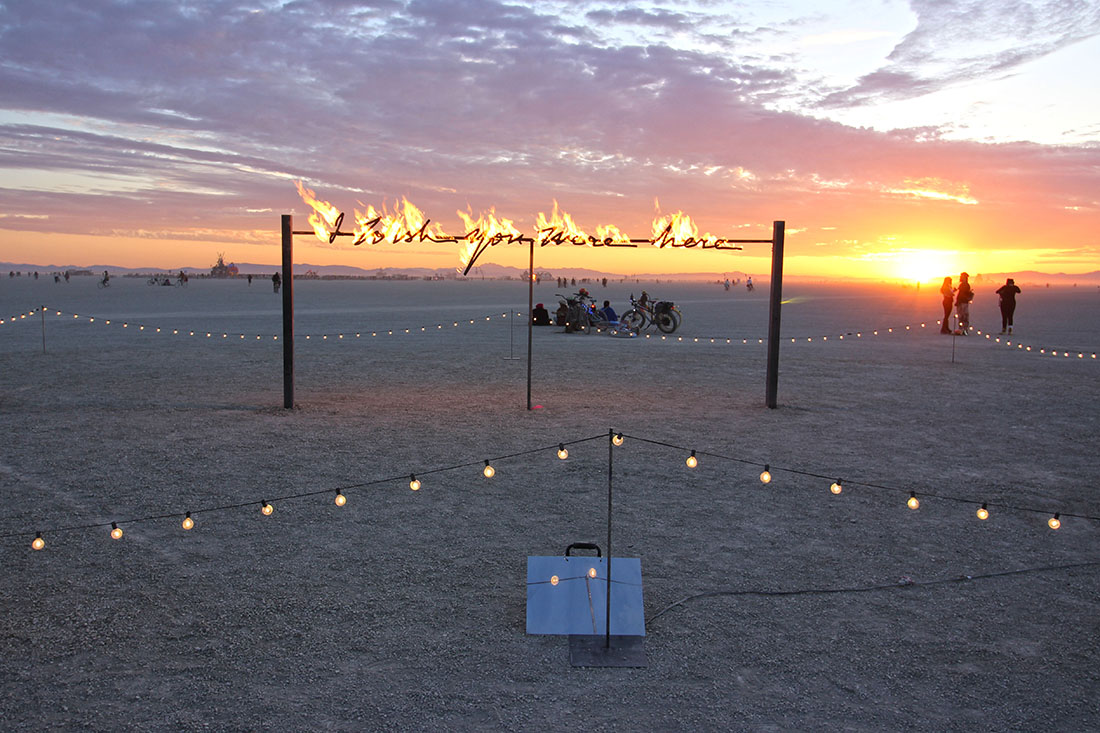 The 10 Principles
To get a true sense of Burning Man, it's important to know its underlying philosophy. The city is built upon a global cultural movement based on ten principles:
Radical Inclusion: Anyone can come to Burning Man. All strangers are welcome and there are no perquisites for participating.
Gifting: Contrary to popular belief, bartering is not something that happens at Burning Man. Gift-giving is encouraged and there is no obligation to give something back in exchange.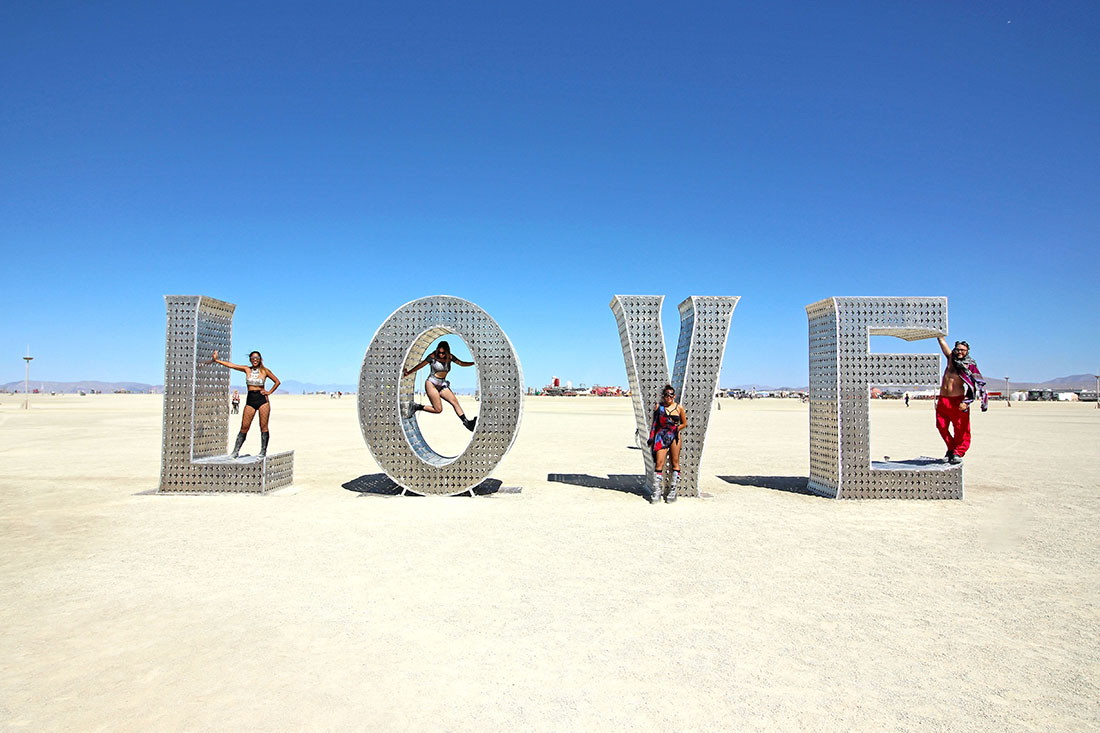 Decommodification: You won't find any advertisements or commercial sponsorships here. This decommodified space rejects the idea of consumption to help foster the spirit of gifting.
Radical Self-Reliance: You're responsible for your own survival, safety and wellbeing and must bring enough food, water and supplies to last you the entire week in the desert.
Radical Self-Expression: Everyone has their own unique personality and talents. Show these gifts off and let people know who you really are. When practicing this principle, remember to respect the rights and liberties of the people you are sharing your gifts with.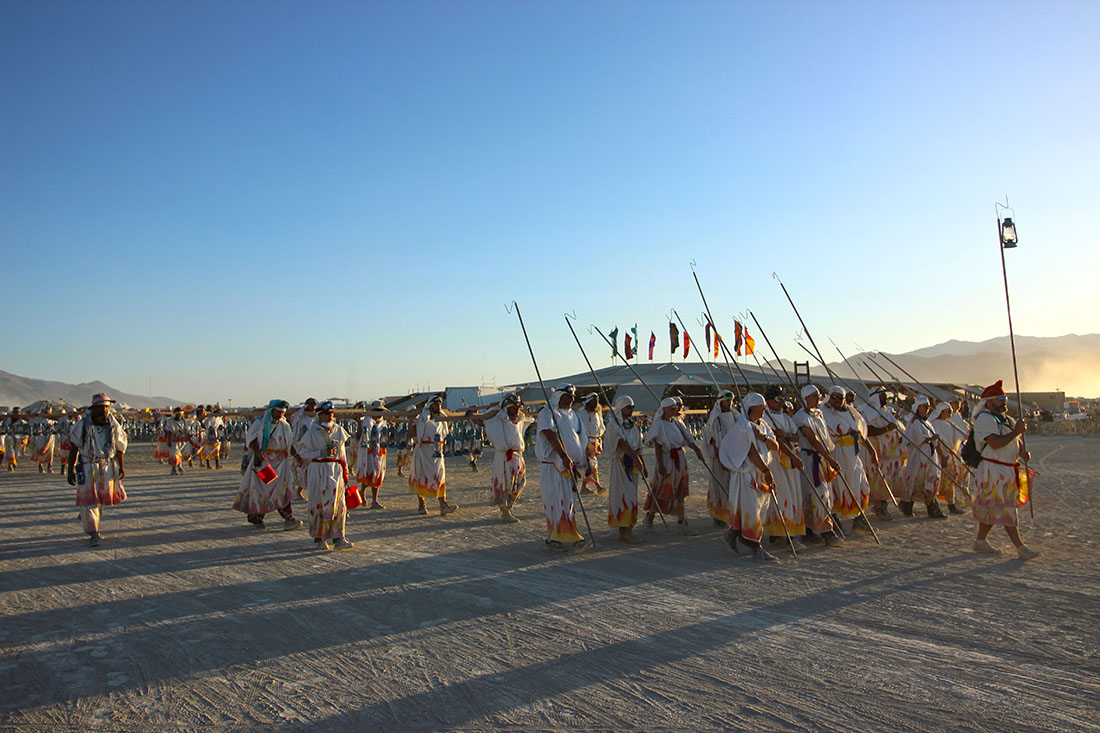 Communal Effort: Creative cooperation and collaboration are the pillars of the community. Burners work together to create and protect social networks, public spaces, art pieces and more.
Civic Responsibility: Community members must respect the people and places around them and follow local, state and federal laws. If you're hosting an event at your camp, you are responsible for the welfare of your participants.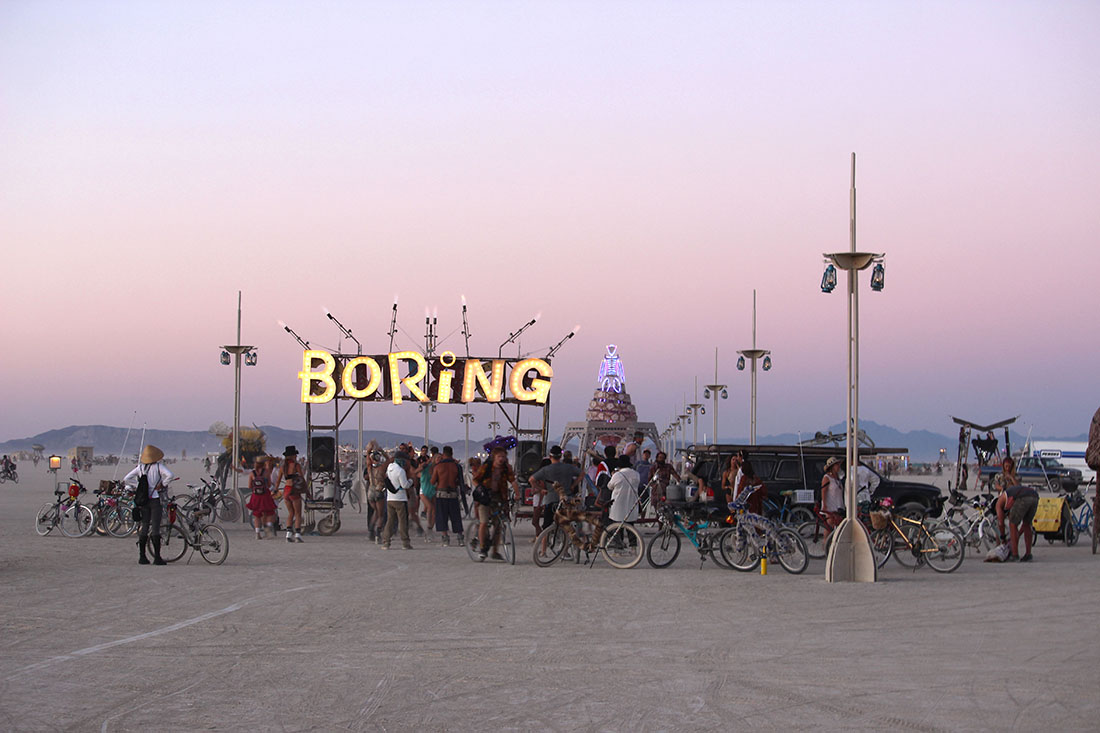 Leaving No Trace: Burning Man is the world's largest leave-no-trace event. Everything you bring in must be taken out with you.
Participation: There are no spectators at Burning Man, only doers. Everyone is invited to work and play.
Immediacy: Being fully present is one of the most important Burning Man values. Put your phone away and live in the moment.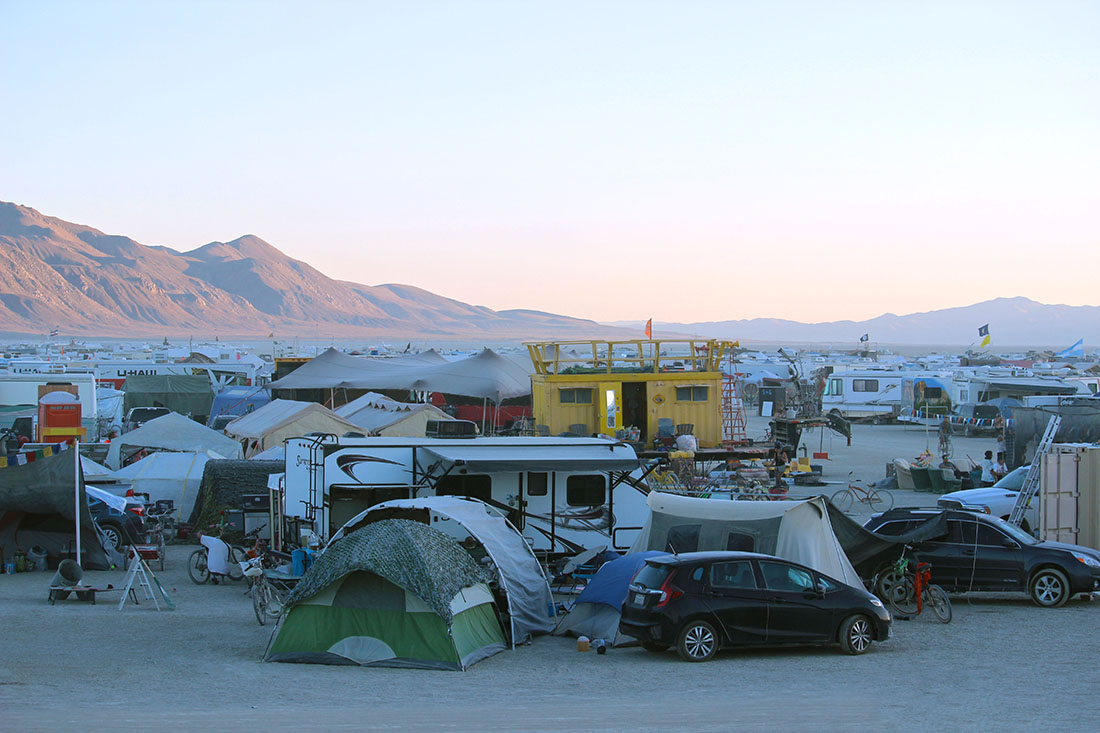 RVs at Burning Man
Scorching hot days, frigid nights and dust storms make Black Rock City a hard place to live, which is why many Burners (including myself) come with an RV. RVs offer shelter and protection from harsh desert conditions and also provide modern comforts like air conditioning, running water, refrigeration and storage space. A comfy bed also ensures a good night's sleep after intense days of desert adventures.
Thinking about taking an RV to Burning Man? Check out these guidelines on how to prep your vehicle and what to expect on the playa.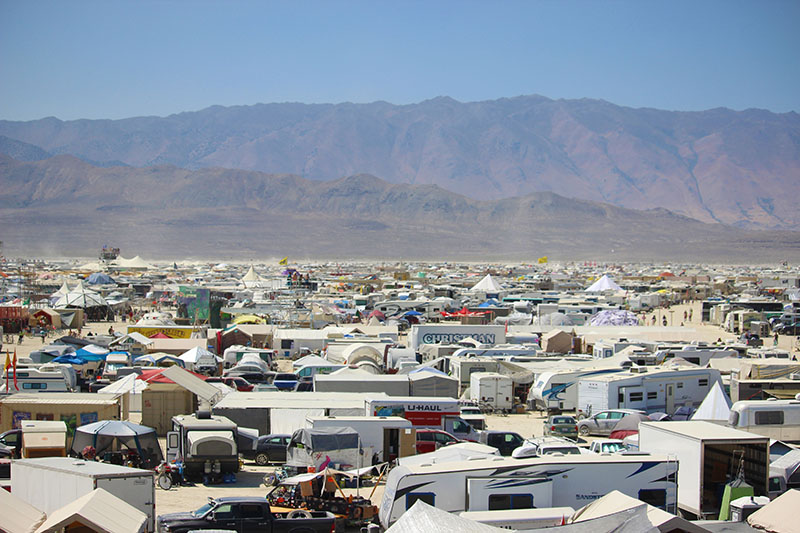 Prepare your RV for Burning Man
Cleaning your vehicle after Burning Man can be a long, overwhelming ordeal if you don't prepare your RV correctly. Protect the interior from getting dusty by placing covers over furniture, sealing outside windows with painters' tape and taping over switches and seams. You can also get the exterior waxed so the outside of your RV has an additional layer of protection against the dust.
Before the event, check your RV for leaks from the potable, gray and black water tanks. This can be done by filling the water tank, turning the sink on and flushing the toilet. Look for oil leaks, too, by peeking under the engine compartment. It's a good idea to pack a five-gallon bucket in case a leak or spill happens on the playa.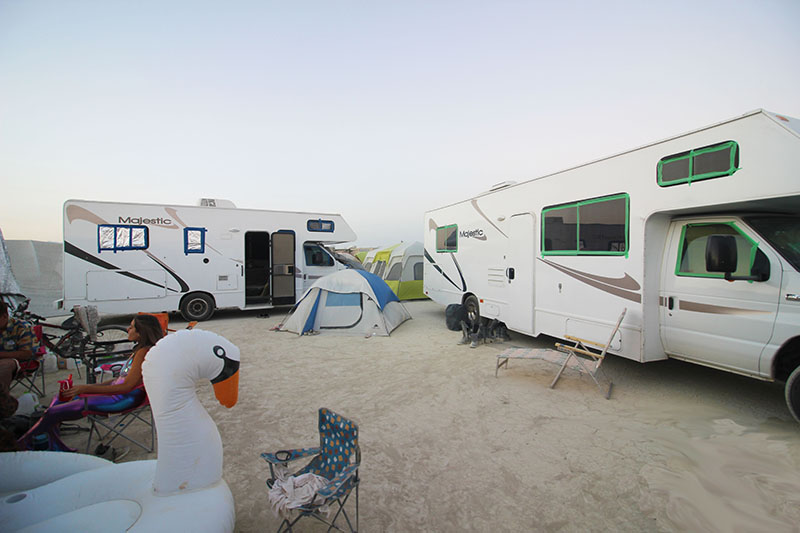 If you have time to spare, why not transform your RV into a work of art? Covering it in faux fur and using tape to write a funny message are just a few fun things you can do. Take a look at these decked out RVs for some inspiration.
Don't forget to fill up your tank before going through the gates. You'll need enough gas to run your generator all week and to drive out during exodus.
RV Maintenance on the Playa
Once you find a spot in the city, it's time to turn the engine off and prep your RV just a bit more. Close all vents to prevent dust from getting in and keep doors closed as much as possible. Put foil (we use a space blanket) on the outside windows to reflect the sun's rays – this keeps the RV as cool as possible during the day. Consider installing solar powered garden lights around your camp as it can be difficult to spot your RV at night.
RV servicing is available from 9 a.m. to 9 p.m. and is done by United Site Services. If you see one of their trucks driving around, simply wave them down and make a servicing arrangement with them. If you experience a tank leak, try to contain it immediately and stop using the sink and bathroom. You'll need to shovel out any contaminated playa and dispose of it after the event. There are no dumping stations around and you could be fined for dumping gray or black water. Get assistance from a ranger if the spill is larger than five gallons.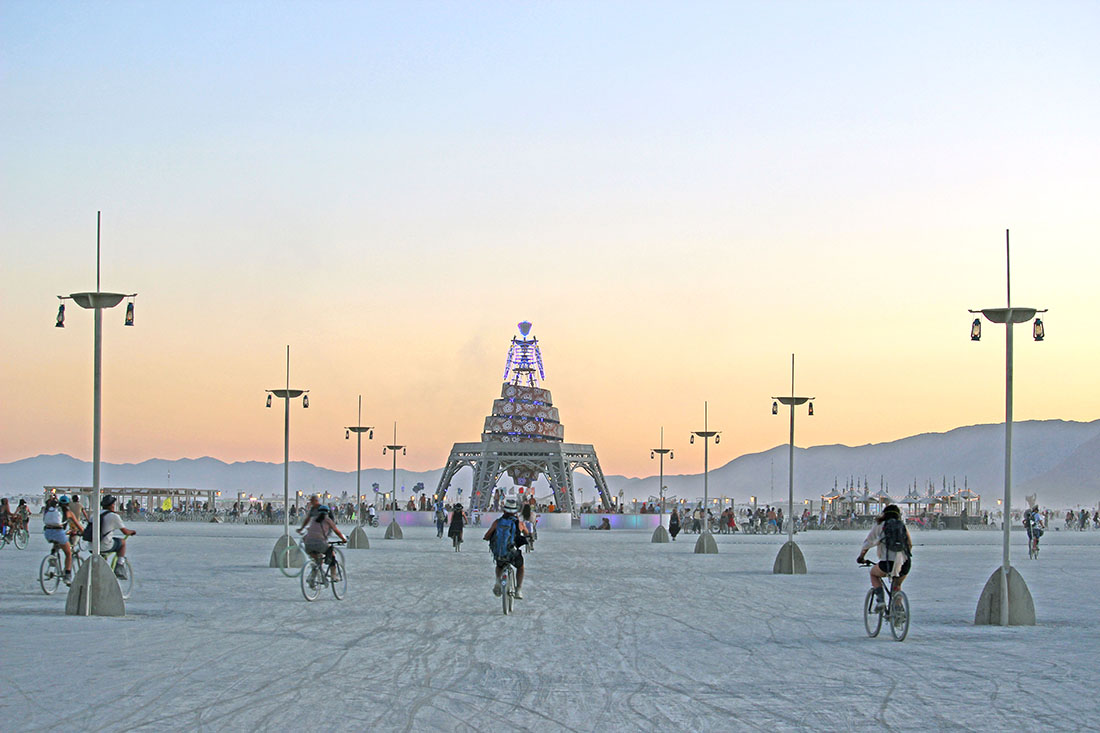 Set Yourself Free in Black Rock City
The fun really starts after your RV and camp are set up. When all the prep is done, hop on your bike and get ready to experience the craziest place on earth. Riding mutant vehicles that spit fire, playing butt bingo, attending an ugly bridesmaid dress party, dancing on a 747 plane and learning how to make kombucha are all within the realm of possibility. You may even spot celebrities (my friend bumped into Owen Wilson this year) and meet other Burners that become lifelong friends.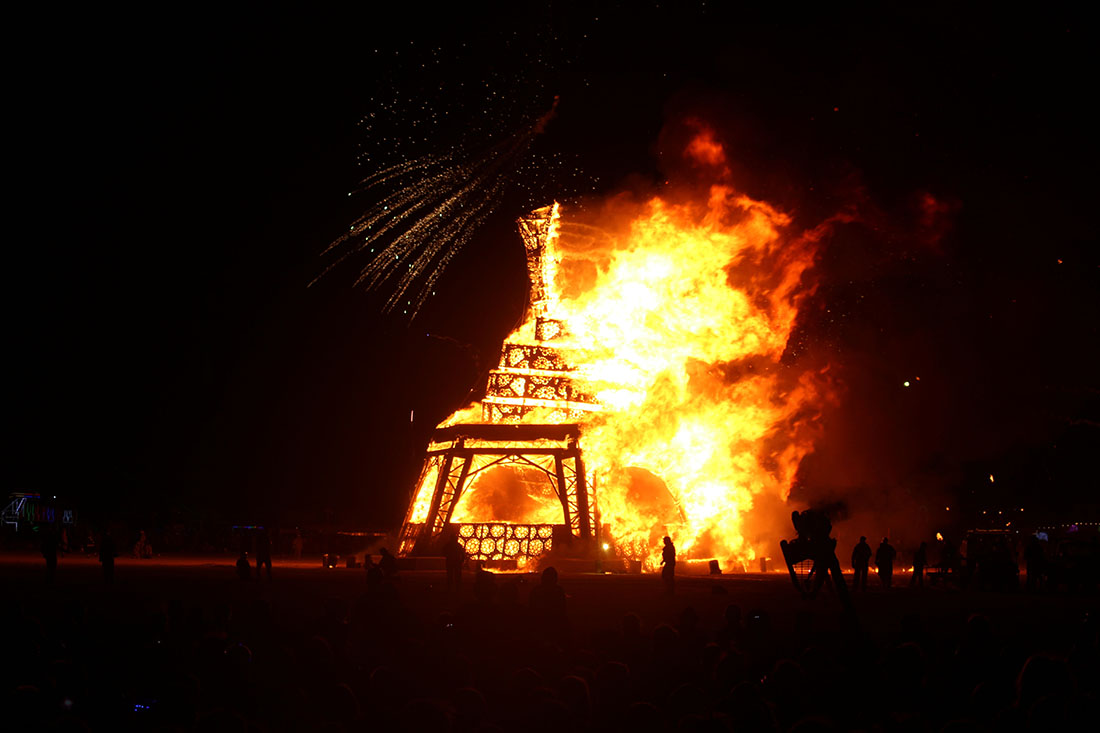 Art Everywhere
There is also a vast collection of interactive art to explore, endless bars to hit up for free booze and plenty of sound camps that keep the party going all day and night long. Opportunities for volunteer work are also available if you're interested in giving back and contributing to the community. The beauty of Burning Man is that it can be whatever you want it to be. Be open and go with the flow — you may be surprised by what you discover and experience.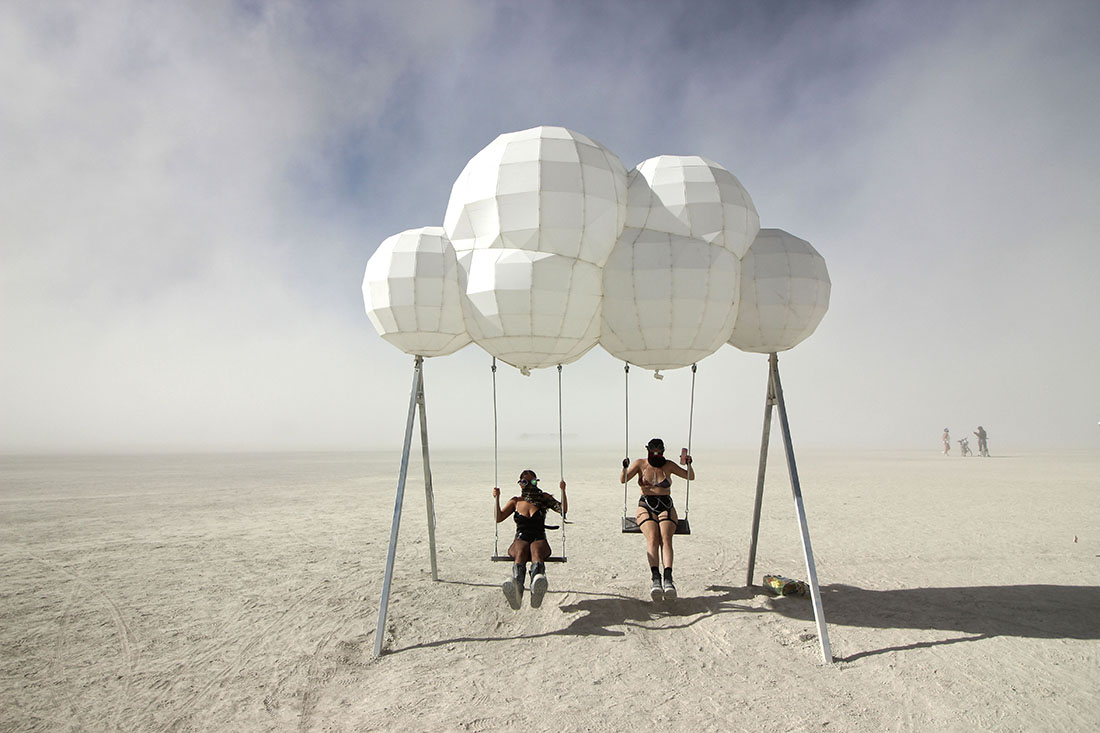 Post-burn Cleanup
Time flies when you're having fun, which is why Burning Man always passes by in a blink of an eye. Everyone dreads the post-burn cleanup but it's best to get it done as soon as possible as caked-on dust can damage your RV over time. After completing exodus, wash and vacuum your vehicle at a self-service car wash or get it professional cleaned if you're too tired to do it yourself (this option will set you back between $200-$500). The last thing you need to do is clean your equipment and then put it away in storage containers so it's ready to go for next year.
Photos by Melissa Li