Set among stunning red rock formations, Archview RV Resort & Campground is a picture postcard come to life. This western RV resort is situated in Moab, Utah, just minutes from the public entrance to Arches National Park, and about half an hour from Canyonlands National Park. With scenic views on all sides, Archview is truly a desert oasis for your next camping adventure in Moab.
Find out the many reasons why Archview is the RV resort for your next Utah vacation adventure!
Accommodations
Spacious full hookup RV sites offer plenty of room and include gravel pads with pull-through availability. You can also get back to basics and set up a tent at Archview as well. Every site features a picnic table and BBQ grill for dining in the desert.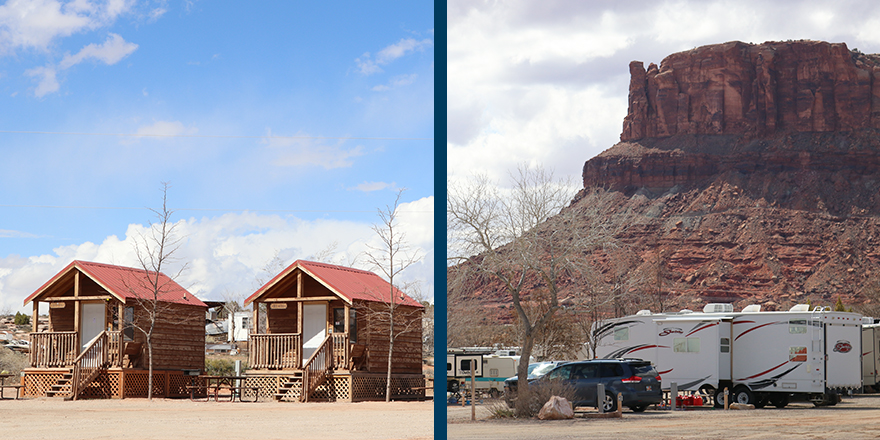 Looking for another option? Our vacation tals provide a great alternative to camping outdoors. Basic cabins offer the essentials, while larger cottages and deluxe cabins boast plenty of space and comfort.
Resort Amenities
There's no question that Moab can get busy with the thousands of visitors that flock here every year. And with a great location just a short drive from downtown, you can avoid the crowds at Archview RV Resort.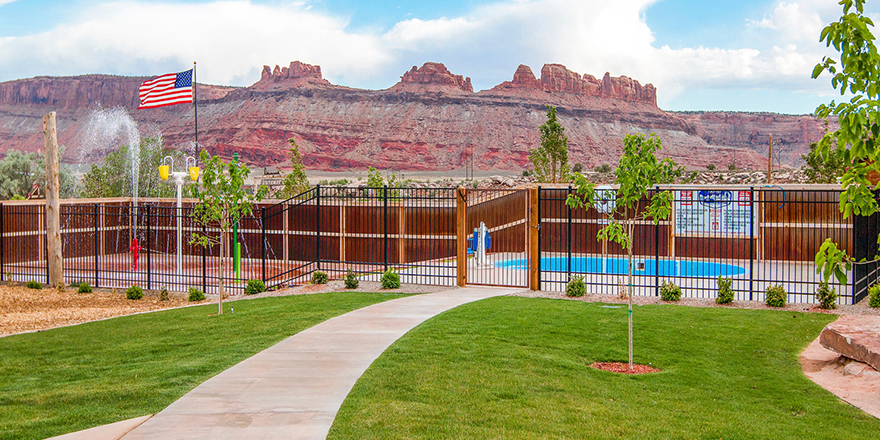 Gas Station and General Store
Since Archview is on the way into downtown Moab, the public Chevron gas station is a convenient spot for you, and many travelers passing by, to gas up before starting the day. There is also a log cabin style general store right on-site, so there's no need to fight the traffic or crowds to resupply for your next adventure.
Old Western Church
For a scenic shot of the desert, head to the Old Western Church at Archview RV Resort. In another life, it was a movie prop for the film industry. Now, it provides the perfect spot for a scenic photo. Behind the church you'll find direct access to Arches National Park provided by the Sovereign Trail Head.
Additional Amenities
Plenty of other amenities are also available, including:
Outdoor swimming pool
Splash pad
Community picnic pavilion
Playground
Laundry facilities ($)
Community campfires
Cable TV and WiFi (select sites)
Local Attractions
Opportunities for excitement are everywhere in Moab! Known as an adventurer's paradise, this area is overflowing with available outdoor excursions. To fully experience the area, try an off-roading trip in a Jeep or ATV. With multiple rental shops close to Archview RV Resort, it's easy to explore this desert landscape.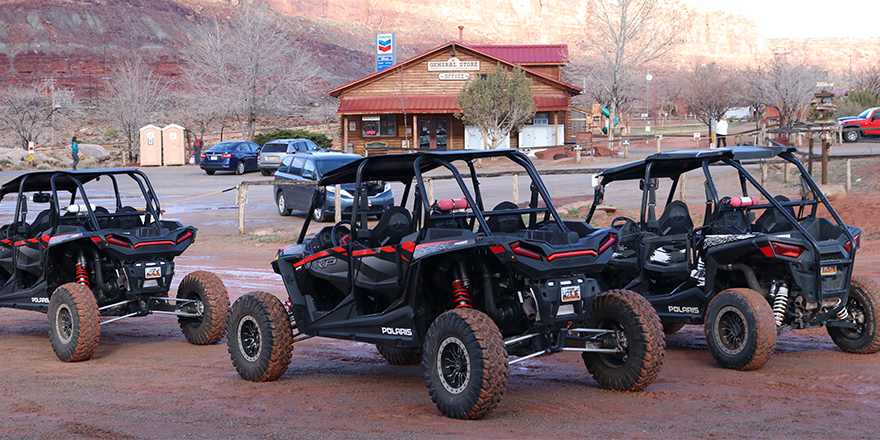 Visitors come to Moab from all over the world to experience Canyonlands and Arches, two of the Mighty 5® national parks in Utah that are located in this area. Both parks offer ample opportunity for hiking, mountain biking, and horseback riding, as well as stargazing.
The town of Moab also has plenty to offer. The downtown area has plenty of quaint shops, bistros and night life catering to the many visitors who come here each year. Other adventures include rafting on the Colorado River, biking the trails, or exploring the downtown art galleries.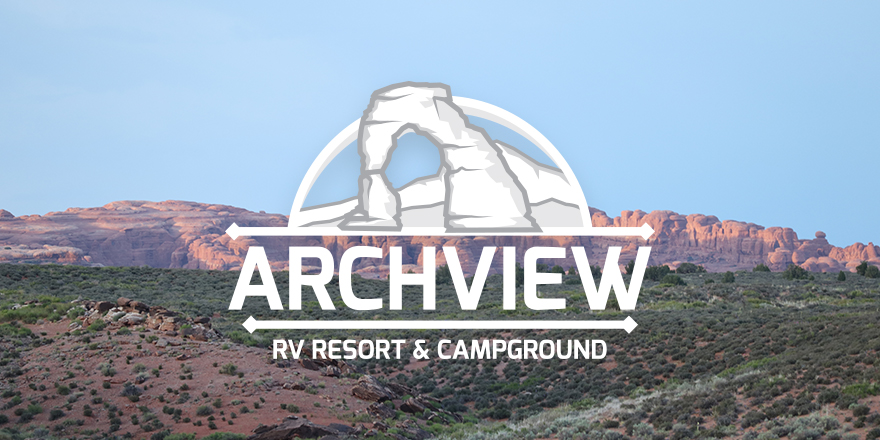 Book Your Stay
Archview RV Resort & Campground is the perfect homebase for your Utah adventure. Book your spot today by calling (877) 396-3630 or visit SunRVResorts.com to book online.