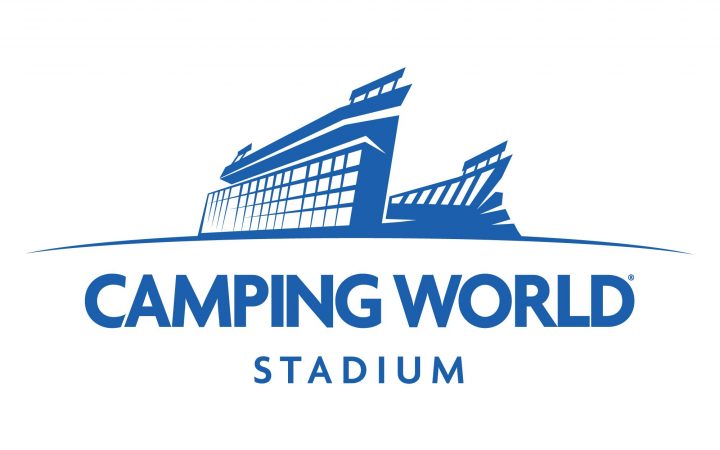 Orlando's football stadium now bears the name of the nation's top retailer of RVs, RV accessories and RV-related services. Effective immediately, the stadium formerly known as the Citrus Bowl will be known as Camping World Stadium, thanks to a new, long-term exclusive agreement as the stadium's new naming rights partner. Visitors will see the Camping World name and brand proudly and prominently displayed inside and outside the recently rebuilt facility.
 In addition, Camping World will be a multi-year sponsor of the series of early season neutral-site football games debuting this Labor Day that will be named the "Camping World Kickoff." 
"We're proud to partner with Florida Citrus Sports and the Central Florida community to help build memories for the next generation of residents and visitors," said Marcus Lemonis, Chairman and CEO of Camping World and Good Sam Enterprises, and host of CNBC's The Profit. "Florida is a key market for us as we have 14 Camping World SuperCenters in this state, more than any other. Having a stadium naming rights deal in place was extremely important for us as we look toward the future.  With 60 million-plus visitors to the Orlando area each year, we look forward to strengthening our brand and supporting the growing RV and camping community that has allowed us to be successful in this market." 
Camping World Stadium underwent a $207.7 million reconstruction in 2014, re-opening as a state-of-the art venue ready to host world class events. In addition to the Camping World Kickoff games, it is also the nation's only venue to host three college bowl games: the Buffalo Wild Wings Citrus Bowl, Russell Athletic Bowl and AutoNation Cure Bowl. The iconic facility also annually hosts the Florida Blue Florida Classic and was the state's only stop on the Rolling Stones' Zip Code Tour in 2015. Copa America Centenario will play three games in Camping World Stadium this June; Guns 'n Roses will have a concert in July, and Orlando City Soccer MLS and the Orlando Pride NWSL teams are playing their 2016 seasons here.  And, in April 2017, Camping World Stadium will become the first outdoor stadium in the country to host WWE Wrestlemania for a second time.  
Currently, three Camping World Kickoff games are scheduled. The Florida State Seminoles and Ole Miss Rebels are set to square off at 8:00 p.m. ET on Monday, Sept. 5, as the day's only game and will be televised nationally on ESPN. The 2018 game will showcase Alabama and Louisville. The highly anticipated 2019 match-up has just been confirmed between in state rivals, Florida and Miami.
"When we first started discussion about the Kickoff series, we told FCSports that their continued pursuit of high caliber teams was key if our name were to be tied to the series" said Marcus Lemonis. "The Florida and Miami matchup is another great example of that commitment and we're thrilled to help ensure that the highest quality matchups are brought to the Central Florida community. 
"We're proud to integrate Camping World, a brand that is the leader in its industry, with all that we continue to do at Camping World Stadium to grow economic impact and improve the quality of life for Central Floridians," said Steve Hogan, CEO of FCSports. "The commitment to both the stadium and the Camping World Kickoff series will ensure that together we deliver on our promises to this community for years to come, and build on the rich heritage of this venue."