Trailer Life Cream of the Crop Campsites: Sun-N-Fun RV Resort—Sarasota, Florida
Sarasota, Florida is on the Gulf Coast of southern Florida, about 35 miles south of St. Petersburg and 45 miles south of Clearwater. The community covers 35 miles of white sand beachfront on the mainland and on five sunny islands just off shore. The gorgeous landscape and the area's rich cultural history just beg to be explored.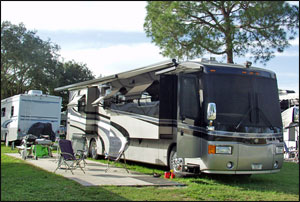 The Sun-N-Fun RV Resort is a huge vacation resort centrally located near many of the area attractions. They host 600 RV sites in four classes, each with full hookups (30/50 amp service), cable TV and a picnic table. Some are grass sites and others have crushed shell drives. Their pull-thru sites can accommodate the big rigs, while other sites have length limits.
Prices range from $25 to $75 depending on the type of site, time of year and length of stay. Check out their nifty chart for a complete breakdown of nightly RV camping rates.
The resort features a heated Olympic-size pool, two large spas, a kid's activity pool, mini golf course, computer lab with free Internet access and full bathhouses with accessible facilities. This pet-friendly resort has two fenced-in dog runs and does not limit based on size or breed.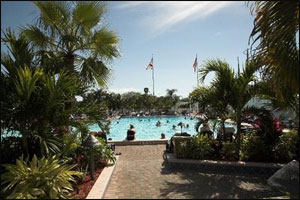 Fun-N-Sun also has lighted tennis courts, a 10-acre fishing lake and a variety of lawn games for your recreational enjoyment. Don't miss a minute of the scheduled on-site events: read the Fun-N-Sun Resort Activity Guide for a full list of exciting recreational festivities.
If venturing out for a meal after a long day seems a bit daunting, you can grab a bite at Fun-N-Sun's family-friendly poolside bar and grill, which offers lunch, dinner and snacks. The resort does not have a convenience store, but there are three grocery markets within 10 minutes distance where you can re-supply.

Area Attractions:
The Sarasota Tourism website has all the details you need to plan your adventure in the area. Just glimpse at the list of Sarasota Attractions and you'll see why Sarasota is known as "Florida's Cultural Coast." From museums and shopping to kayaking and golf, there's something for every taste and skill level. In fact, Sarasota was a beacon for Scottish settlers in the 1800s; Sir John Hamilton Gillespie, a Scottish aristocrat, is reputed to have built America's first golf course right here in Sarasota.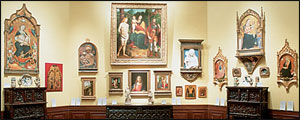 Circus mogul John Ringling established the town as the circus' winter base. He and his wife, Mabel, helped transform Sarasota into a cultural destination, and have left a legacy in the Ringling Museum of Art. Ringling's circus elephants also helped build the first bridge from the mainland to St. Armand's Key. Learn more about Sarasota's fascinating history.
Additional Resources:
Look over the handy Trailer Life RV Travel Checklists to make sure nothing gets left behind on your next adventure. Don't forget to browse the Trailer Life Directory Travel Tips when planning your journey through Sarasota, Florida. Here you can get pointers on traveling with pets, learn some state trivia and check current road conditions.
Please chime in with a comment if you have any tips or stories about visiting Florida's southern Gulf Coast! Your insights could be the key ingredients to someone's fabulous trip!