Texas Road Trip
Let's face it, everything about Texas is BIG! The sheer size of this state alone can make it overwhelming to pick out just a handful of places to see when there is so much to choose from.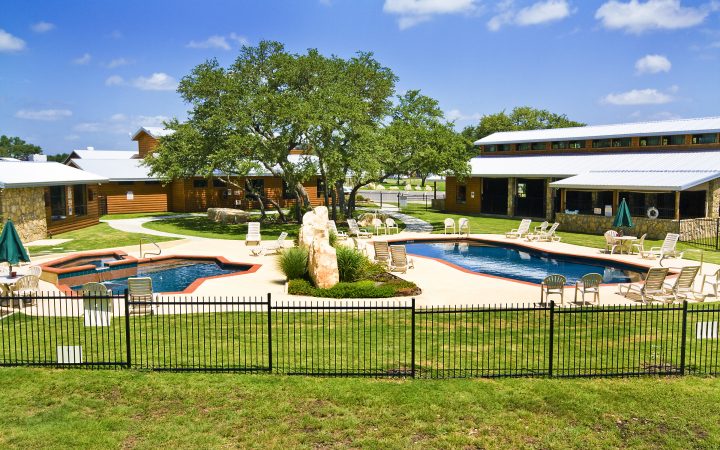 Since Sun RV Resorts happens to already have a great selection of RV resorts along I-35 from the Dallas/Fort Worth region to San Antonio, we figured we would focus on this area and take you on a Texas road trip that you'll never forgot. Let's take it from the top.
Dallas/Fort Worth Area
Located in the Historic West End District of downtown Dallas, you'll find The Dallas World Aquarium, which showcases exhibits for both freshwater and saltwater ecosystems. This gem also houses an array of birds, mammals and amphibians from across the world and is an educational epicenter that brings wonder to all ages!
Over in Fort Worth, experience a taste of the Old West at the famous Fort Worth Stockyards National Historic District, where you can see the world's only twice-daily cattle drive. Enjoy more than 100 new shopping, dining and entertainment venues hosting visitors from all over the world.
Nearby Lodging Options: Sandy Lake RV Resort  •  Treetops RV Resort
Amazing Austin
As you start you way southbound on I-35, make sure to stop  off exit 234 in the State Capitol of Austin, where the Capitol Building is conveniently located right downtown. This must-see structure for most tourists' towers more than 300 feet tall, It's widely recognized as one of the nation's most distinguished state capitols, hosting guided tours of this historic building all year long.
Nearby Lodging Options: La Hacienda Sun RV Resort  •  Austin Lone Star RV Resort A Sun Community
New Braunfels
Have an adventure in New Braunfels, located right off of exit 187, with some wet and wild fun tubing on the Comal or Guadalupe Rivers! Make sure to visit one of the experienced River Outfitters to ensure a great time on the water during the summer months.
Nearby Lodging Options: Hill Country Cottage and RV Resort
San Antonio Treasures
Take an excursion just north of downtown San Antonio, off exit 175, and discover the Natural Bridge Caverns. You can explore passages and formations in the network of caves with one of the guided tours or have an adventure at other available attractions.
In the downtown area, situated among the towering skyscrapers and countless tourist attractions is the Alamo. Known as the heart of San Antonio and one of the most important historical sites in the world. Just a short walk from these hollowed grounds is the famous San Antonio River Walk. An urban waterway featuring an endless array of shops, restaurants, and entertainment with great scenery that's a feast for the eyes and the soul.
Nearby Lodging Options: Blazing Star Luxury RV Resort  •  Travelers World RV Resort
Visit all of these wonderful attractions or pick out your favorites for the ultimate Texas road trip from Dallas/Fort Worth to San Antonio!