RV televisions — a look at the big changes in quality and size.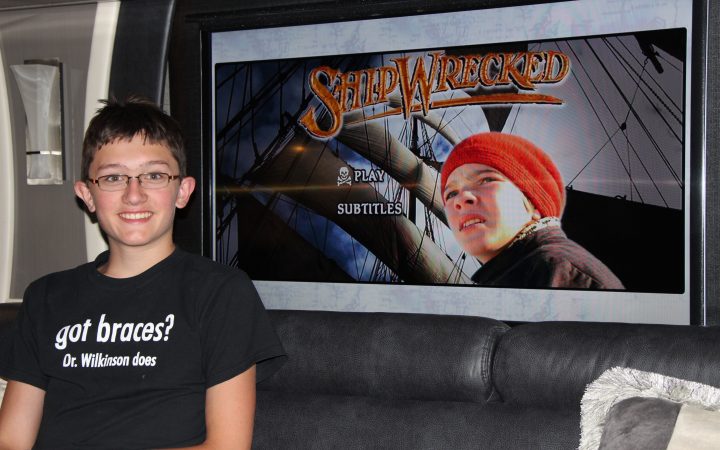 Televisions in RVs have undergone a sea change in both quantity and size. The 17-inch over-the-dash mounted TV has been replaced by a 40-inch (or larger) high-definition flatscreen. The loaded motorhomes of the '90s that bragged of a TV in the bedroom area — in addition to the forward salon entertainment unit — have moved over to rigs sporting three or four "Big screens." The days of fuzzy analog images being displayed while in desolate far off campsites, is gone RVers now demand flawless, crisp 4k digital media. Blue Ray, 4K UHDTV, Dolby Surround audio and satellite-beamed entertainment are all sought after by the high-tech RV gurus.
I once heard a couple discussing the features in a large motorhome that they were viewing. Large 55" flat-screen RV televisions were extended from wall mounted televators that were located behind low sofas. A colorful sticker was angled across the screen displayed "Optional 55" TV Package."
"Why on earth would you order a 55" TV in a motorhome?" the wife mumbled upon reading the sign.
"'Cause you can't get a 65"!" her husband quipped.
Bigger is better! And, of course, quantity is also important. You certainly can't have enough televisions in your home; therefore the same stands to reason with your RV More is always better.
So where do they find all the room for these giant flat panels? Well, a 40-inch or larger unit can easily be mounted in the conventional spot over the dash. A 50-inch or better can be powered up from a hidden location behind a sofa. A big screen will easily fit in the bedroom. Don't forget the patio area: Here, a huge entertainment area can feature a 55-inch unit without issue. Well, that's four!
Do you think that's enough TVs? Perhaps, but with some new motorhomes now offering two bathrooms each with a shower, more may be needed soon. After all, if there is that much demand for bathroom time, a mirror integrated LCD display might well be worthwhile.
Peter Mercer – Remote. A Desolate Campsite or a TV Control
Discover a world of TV accessories here.