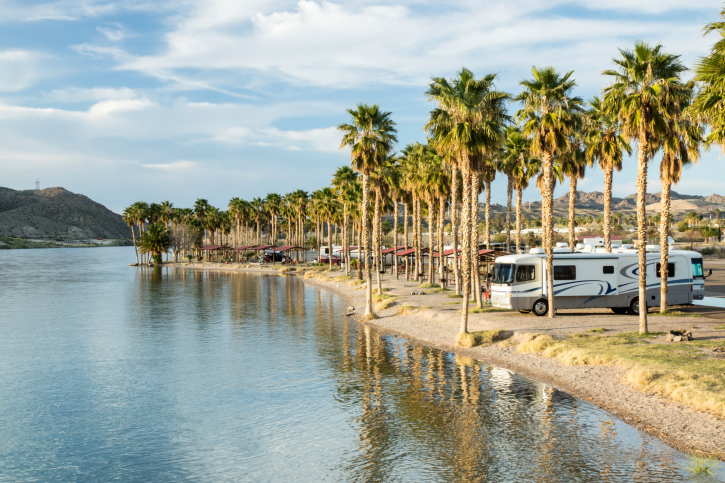 RV travelers love to talk about two things: their rigs and their favorite campgrounds. Now Good Sam has introduced a new online feature that allows RVers to rate and review the campgrounds that they have visited.
You can help people find the perfect location for their next RV vacation by leaving an RV Park & Campground Review directly on that campground's details page at GoodSamClub.com. You can also read the reviews from fellow RVers to help you find your next amazing camping destination.
Using the Plan a Trip feature on GoodSamClub.com, you can locate the RV park's details page. Once there, find the RV Park & Campground Review tab and click on it.
Before writing a review, you'll be prompted to sign in (if you haven't signed in already). If you've never signed in before, you can easily register or sign up as a guest. The sign-in feature helps ensure that the reviews are written by actual RVers with valuable and authentic information about campgrounds and RV Parks.
Now you can leave a rating of 1 to 5 stars and write a review that details of your campground experience.
We truly believe that researching campground ratings and reviews is the most important part of planning a successful RV vacation. Everyone is looking for something a little different, and the trick is finding a campground that suits your individual vision of perfection.
Good Sam's three-number rating system has always helped us during our trip planning phase. By adding this campground review feature, Good Sam is also adding tremendous value for RVers.
And don't forget all the other online resources that are available to you through Good Sam, including Facebook, Twitter, and the Good Sam Blog.