By Bob Difley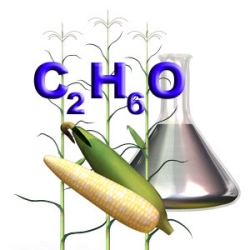 How we RVers rejoiced as fuel prices sank to their lowest levels in years, even for a brief time breaking through the $2 a gallon base. And though these low prices put us back on the road again, it may well be a short reprieve from high oil prices. OPEC waits nervously for the eventual recovery of the global economic crisis when it can again watch with glee as oil pushes back into high profitability at the $90 or $100 a barrel level.
Not just those in the oil business are fretting over the low gas prices. Ethanol producers, biodiesel startups, and all future-fuel laboratories and researchers are feeling the pinch. With low oil prices, the economic viability of alternative fuels has withered like last year's corn crop.
The economic viabiliy of fossil fuels at low prices has all but destroyed the financial need for these alternate fuels. After all, oil produces more BTUs than the equivalent of any alternate fuel, is abundantly available on the world market, is readily put into a usable state by widespread refineries, and is available on a nearby street corner dispensing station to fuel our RVs and tow vehicles. Why do we need anything else?
We don't—if you are willing to ultimately again pay $4 a gallon and more when oil rebounds, and if you deny that global warming exists and the CO2 exhausted into the atmosphere from burning fossil fuels is irrelevant, and if whether our smoggy polluted air resulting from the burning of fossil fuels is an unimportant quality of life issue for you. If it doesn't bother you that huge oil profits flow to hostile countries and fund terrorist organizations, and that when peak oil—maybe less than a decade away–is reached and supplies drop and prices skyrocket, and—well, isn't that enough of a reason why we can't continue our oil gluttony?
Existing alternative fuel companies are also suffering due to low oil prices and a struggling economy. Driving has generally decreased, helping to keep oil demand and prices low. Ethanol follows the gas prices down, so the cost of manufacturing ethanol is no longer profitable. Sun Energy Corp. of South Dakota went bankrupt last fall. Pacific Ethanol closed two of their plants, the one in Stockton, CA open only five months. The use of corn to make ethanol is also being challenged, since it raises corn-based food prices and requires excessive energy to produce.
Free market advocates say let the markets take care of themselves. Let ethanol sink or swim. Keep government from meddling in private business. However, free market advocacy is currently out of favor since the banking debacle and the new environmentally sensitive government believes that in order to stimulate the development of alternative fuels, they must stand up and make it clear that the era of oil dependency is coming to an end, and alternative fuels must be developed to wean us off fossil fuels, and that government will support, help fund, and give tax breaks to alternative energy ventures, even if in the short term it costs us (the taxpayers) money. This is where much of the stimulus money will go. To the development of more efficient ethanol and biodiesel production, such as from algae, switchgrass, and other cellulosic materials, to an upgraded power grid to charge our plug-in hybrid and electric vehicles, and to whatever else the scientists laboring in garages and laboratories can concoct.
Seventy billion dollars–$50 billion in spending and $20 billion in tax provisions–of the president's stimulus package has been designated for energy projects, among them support for the continuation of the development of alternate fuels and for sources of sustainable electricity. The government's stance is clear. And it is a clear message to clean energy entrepreneurs, venture capitalists, and even big oil companies (BP has invested $500 million into biofuels research and development with Energy Biosciences Institute at UC Berkeley). The message is, now is the time to invest in green fuel and energy development, and that with the government's support low oil prices will not wipe out their long term investments. And that means a cleaner, safer, America and planet Earth, fit for RVers of all kinds—including the deniers.