Graceland, the home of Elvis Presley in Memphis, Tennessee, is maintained impeccably. Tours are managed in such a way that the crowds don't feel overwhelming while you walk through the mansion and grounds. A visit here feels personal, as if you are a guest in his home—not a curious fan.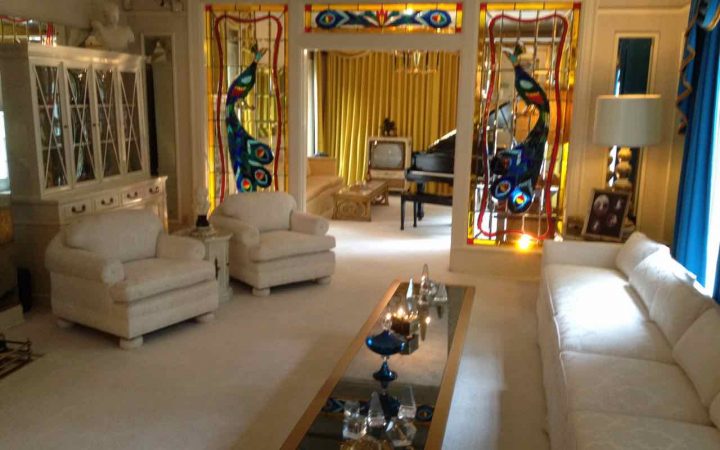 Interacting With Graceland and Elvis
An interactive iPad with earphones is given to every visitor, describing each room of the house and the grounds with details about Elvis, the room's use, its décor and bits of history. The description changes automatically as you move about—including interactive options if you want more feedback by merely touching the screen as you go.  The technology is amazing!
We were impressed by how many tourists were here from other countries.  With kids back in school, seniors were certainly in the majority on this tour. Obviously we're the generation who remembers Elvis the best at this point.  The tour includes the main level and lower level of the home, plus the grounds and outer buildings situated on thirteen acres that make up the estate. Across the street, two custom jets used by Elvis are on display.
Down Home in Graceland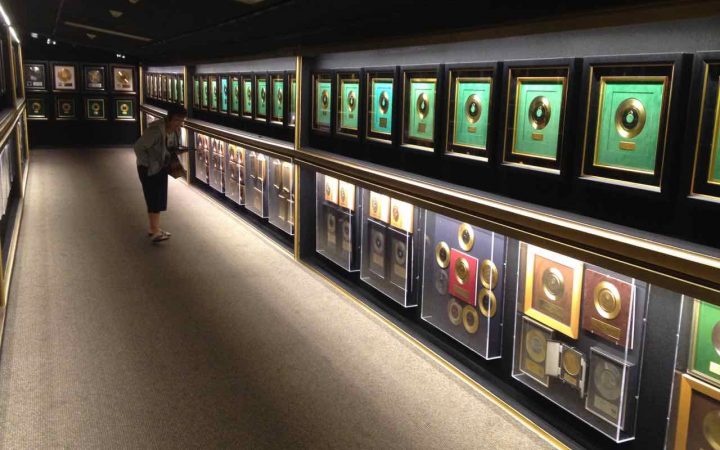 I don't know what I imagined Graceland would be, but I came away with a respect for the man Elvis was because of the down-to-earth and charitable way in which he lived according to what we were told on the tour, and from the homey feeling of his residence.
Lisa Marie, the daughter of Elvis, still returns to stay in the home when she is in town.  The upper level is a private family area the tour does not include.  Family horses remain on the property. This is also the site where Elvis, his parents and his grandmother are buried.
The drive to the Mississippi River is five-minutes away and downtown Memphis is twenty minutes from the estate. We stayed at the Memphis Graceland RV Park and Campground across the street. Beyond the neighborhood, you'll find a nice variety of RV parks in and around Memphis.
We drove into Memphis after the tour for dinner at the Blues City Café, featured on television and in magazines for its ribs.  We tried the gumbo soup and ribs, and then ended the meal with pecan pie à la mode. Delicious!
From along the road,
Chris