Arizona pickleball competition heats up — see the USAPA National Championships at Palm Creek Golf & RV Resort in Casa Grande near Phoenix. 
Third times the charm as the saying goes! Palm Creek Golf & RV Resort is gearing up once again to host the USA Pickleball Association (USAPA) National Championships for the third consecutive year. This increasingly popular tournament takes place November 4-12, 2017 on the resort's 32 standard pickleball courts. Located in Casa Grande, Arizona, Palm Creek's close proximity to downtown Phoenix, coupled with the state's fantastic weather, plus local restaurants, shopping, and entertainment makes it the perfect location for players arriving from across the U.S. and Canada to follow their passion.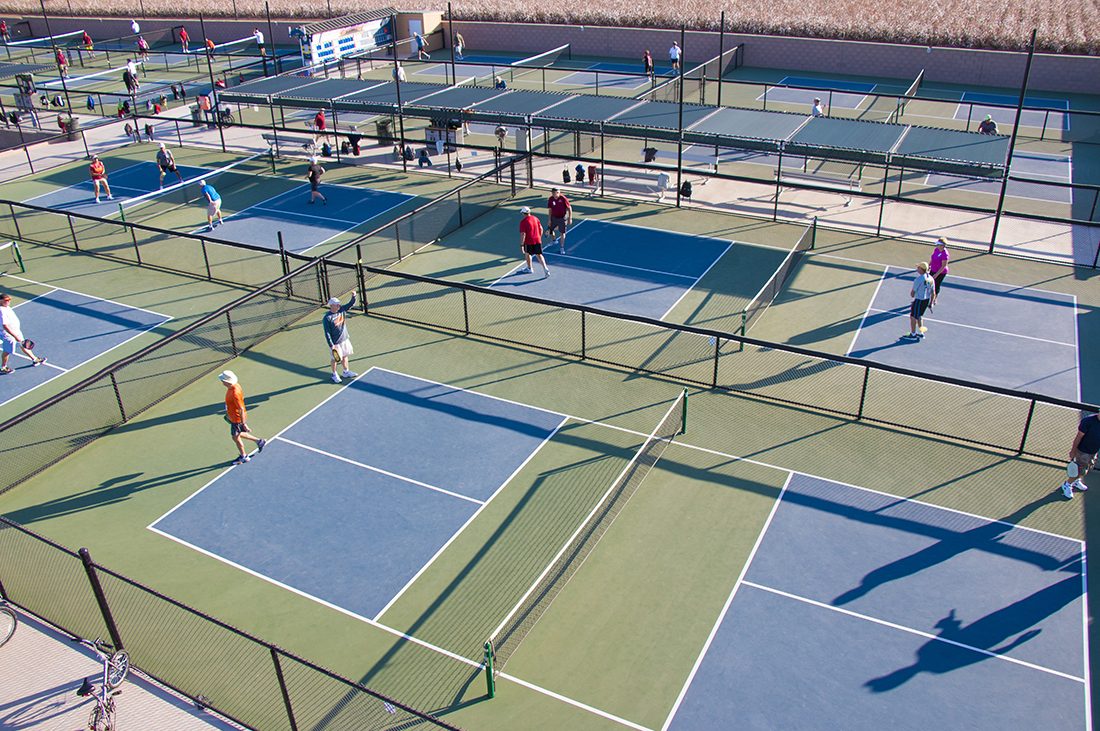 The USAPA Nationals VIII was a resounding success last year with 858 registered players spread over 2,088 competitive matches in just ten short days. Players, spectators, and vendors alike were very complimentary about the entire venue, and took full advantage of all the resort's many amenities. With the immense popularity of this resort, many players planned in advance by placing their names on a waiting list to secure a spacious full hookup RV site or one of the 87 luxury vacation home rentals before departing last year.
Based on last year's success at Palm Creek, the USAPA Tournament Committee fully expected registration numbers to grow in 2017. However, no one could have anticipated staggering figure of 1,200 registrants in less than 15 minutes when registration opened on August 1, 2017! With these totally unprecedented results, tournament directors have been busy securing additional accommodations for this influx of players.
Arizona Pickleball — This is the Place to Be
While it's clear that the popularity of pickleball is growing by leaps and bounds, it's equally clear that Palm Creek is the premiere venue for day-to-day play, as well as an ideal host for a national tournament of this magnitude. Those interested can keep up with all of the action by tuning in for exciting coverage of the tournament on the Pickleball Channel. It's the ultimate in Arizona pickleball.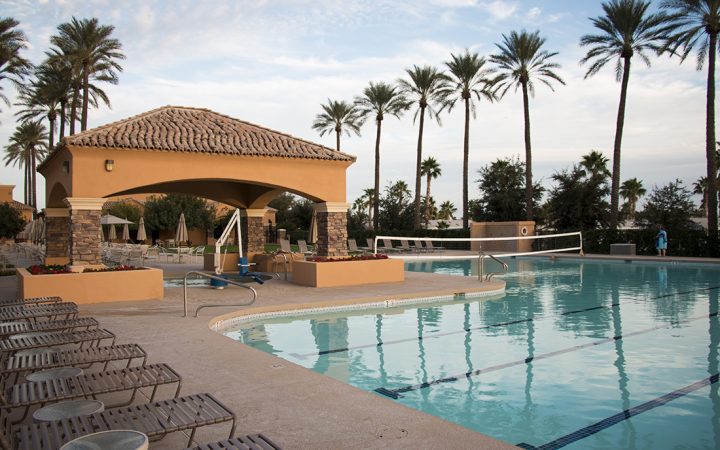 This luxury retirement community has a lot to offer participants and guests alike besides the extensive collection of pickleball courts, featuring three heated swimming pools, an 18-hole executive golf course, and a vibrant social network of activity. The fully equipped fitness center offers two rooms, one housing free weights and strength-training machines, and the second accommodating cardio equipment with treadmills, stationary bikes, rowing machines, stair climbers and elliptical trainers.
Furry friends are welcome along on the journey too, as Palm Creek is pet friendly community that includes nine dog parks located throughout the gorgeous grounds. Enjoy a delicious selection of eats for breakfast, lunch and dinner at the Bistro or Sports Grill, the resorts on-site restaurants. Or take your pick of the amazing selection of activities to choose from – over 165 – that include favorites such as craft classes, dancing, card games, bingo and much more.
Palm Creek is truly a one-of-a-kind experience for everyone here, and the perfect venue to host the upcoming 2017 USAPA National Championships!
Sun RV Resorts offers amazing locations from coast to coast! For more information please visit us on www.sunrvresorts.com.