Have you ever had a beer that tastes like a walk in the woods? Think piney, citrus and earthy. A brew-hike is a hike that includes the enjoyment of a great beer. Trails and ales go together like hot chocolate and marshmallows. Ending a hike near a local brewpub or brewery is an awesome way to end a trip. But cans are king while hiking on the trail and lounging around the campfire. Glass bottles could cramp your outdoor lifestyle of biking, hiking, and camping.
Why are cans so great on the road?
Cans are portable & lighter
Cans don't break and are easier to travel with
Cans are recyclable, so they leave a smaller environmental footprint
Cans prevent light and oxygen exposure, so have been touted for keeping beer fresher for a longer period of time
Here are seven delicious craft brews that not only embody the adventurousness of the traveling RV lifestyle; but are just plain delicious.
Beer: Sierra Nevada, Sierra Nevada Pale Ale
Location: Chico, California
Style: American Pale Ale (APA)
Enjoy with: citrus salad, grilled steak, paella
The granddaddy of craft breweries not only has paved the way for hundreds of brewers and breweries but is legendary in their sustainable business practices. With the fresh, pine hoppy flavors, this is a classic craft backpacking beer.
2. Beer: Creature Comforts, Athena
Location: Athens, Georgia
Style: Berliner Weisse
Enjoy with: seafood, poultry, soft cheeses, eggs benedict
It's all about bringing trail-friendly creature comforts on the road, right? The first time I tried this brewery was in Paso Robles at the Coachella of Beer Festivals, The Firestone Walker Invitational Beer Fest. Simply put, everything they brew is amazing. It's obvious that this exceptional brewery was founded by people passionate about craft brewing. This Berliner Weisse is relatively low alcohol by volume (ABV) at 4.5% and shines with notes of lemon, wheat, white peach, and apricot. It's slight effervescent makes for a refreshing beer after a long hike.
3. Beer: Firestone Walker Brewing Company, 805 Blonde Ale
Location: Paso Robles, California
Style: American Blonde Ale
Enjoy with: Pan-seared chicken & sautéed zucchini, salmon, nutty cheeses, lemon custard tart
Speaking of Firestone Walker, 805 Blonde Ale is the California icon of the American blonde style. The 805 region is a complex region of farmers, cattle ranchers, vintners, cowboys and surfers, musicians and motorcycle riders. 805 Beer was known as Honey Blonde Ale and it was only offered in Firestone Walker taprooms. Inspired by bootleggers and driven by demand (and brewers are embracing more blonde ales these days), it's now available not only in the 805-area code but in the Pacific Northwest. While it still embodies the laid-back California lifestyle, it's now a top 25 national craft beer brand. 805 is actually a crisp, top-fermented blonde ale and at 4.7% ABV, it's an all-day beer, perfect for camping or fishing.
4. Beer: Oskar Blues, Ten Fidy
Location: Longmont, Colorado
Style: Russian Imperial Stout
Gold Medal – 2010 and 2012 World Beer Championships
Enjoy with: Barbeque, bacon dipped in chocolate, chocolate covered berries
Celebrator Beer News calls this "the biggest, baddest, boldest beer in a can." And it has a "100 Rating" on Ratebeer.com. Oskar Blues was a-head (pun intended) of its time, being the first craft brewery to can its beer. And there just aren't that many canned Imperial Stouts that are named after their alcohol content – 10.5% or "ten fifty." Yep, this one is a boozer. And don't be bummed out if you won't be driving through Colorado anytime soon, because they distribute in all 50 states! Ten FIDY is brewed at both their Colorado and North Carolina breweries and shipped fresh to nearby states. This outstanding, pertinacious beer will keep you warm at night with the smooth blanket of malt – and did I mention it's a whopping 10.5% ABV?! This is perfect to sip and share around the campfire. It pours a gorgeous black, with think khaki head. And flavors of burnt sugar, bourbon, bakers chocolate, dark-roast coffee, black-strap molasses, make this a deliciously decadent brew. And did you know they donate hundreds of thousands of dollars every year to outdoor causes, like trail maintenance and outdoor education for youth?
5. Beer: Long Trail Brewery, Long Trail Ale
Location: Bridgewater Corners, Vermont
Style: German-Style Altbier
Enjoy with: roast pork, smoked sausage, aged gouda
Inspired by Vermont's 273-mile walking path, you almost have to pick this up and toast to your own long trail. And if you think this is just another new brewery trying to get in on the craft beer revolution, think again. This beer was first released under the Mountain Brewers moniker in 1989 and is a multiple medal winner at the Great American Beer Festival. The small Green Mountain state is known to produce some of the best craft beers in the world (check out Hill Farmstead Brewery and The Alchemist). This dark ruby red amber ale is mildly sweet on the arrival, malty, bready, earthy hops with a balanced bitterness that lingers. If you're there, stop by the brewhouse for some biscuits and gravy or tomato basil soup, all fresh and made with love and local ingredients.
6. Beer: Dru Bru, Pacific Crest Pale
Location: Snoqualmie Pass, Washington
Style: Hazy Pale Ale
Enjoy with: barbecue, sesame chicken stir fry, breakfast burritos, Mexican fajitas
Southern Oregon is known for some of the country's best scenery with beautiful hiking trails, including a portion of the famous Pacific Crest Trail (PCT). You don't have to be hiking the Pacific Crest Trail to enjoy this 5.0% ABV hazy golden ale. But it helps. They even had a hiking contest where if you saw the "Dru Bru Cru" on the trail and said the code word "Bru Ski," you could win a prize! Brewed with Ekuanot and Mosaic hops, this murky beer was brewed at mile 2,393 and is their way to pay homage to those who hike its path. The European-inspired beers from DRU BRU are all sessionable and easy to drink.
7. Beer: Ballast Point Even Keel
Location: San Diego, California
Style: Session IPA
Enjoy with: fried chicken, burgers, watermelon and tomato salad, lemon chicken, mango salsa and chips
The smooth citrus profile, light bodied beer makes for an easy drinking beer. This double dry-hopped brew is just 3.8% ABV, so hop-heads can get their fill of IBUs without the high alcohol content.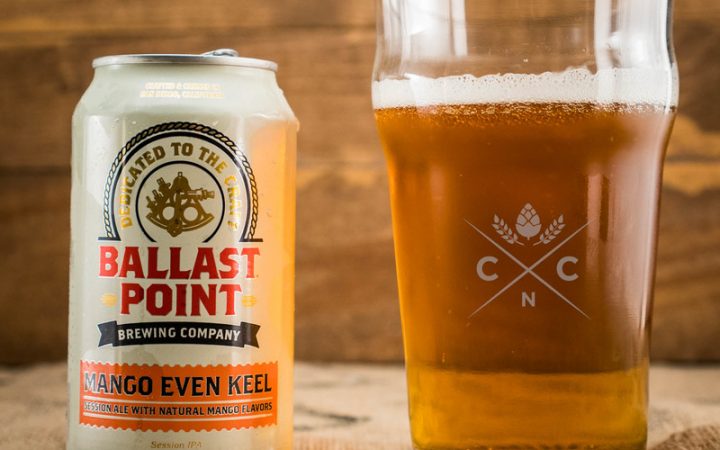 Photos Courtesy: Long Trail Brewery, Ballast Point, Deskgram.net, Oscar Blues, Firestione Walker, Creature Comforts, Sierra Nevada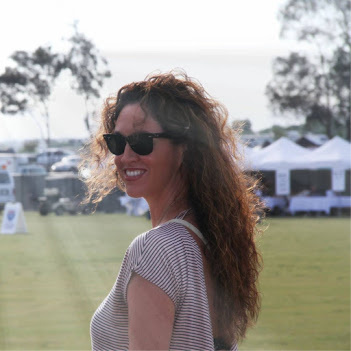 About the Author:
Erin Peters is the offspring of a nuclear physicist & one of the founding fathers of phone-to-phone VoIP and a Mensa mother. She has over 20 years of marketing experience, having worked for Internet giants, biotech leaders, and Fortune 500 companies. She also created digital media departments at two online advertising agencies. Erin is also a renowned beer writer and judge, that has been enticing beer drinkers for over a decade through her blog, The Beer Goddess.