Bahia Honda: Paddle, bike or relax on a laid-back island.
Escape Florida's mainland to a world of creamy sands, sparkling ocean waters and swaying palm trees. Forget civilization and embrace a slower pace of life in Bahia Honda.
Sitting on Mile Marker 37 on the 100-mile Overseas Highway, this 500-plus-acre key contains ample recreational possibilities. Three campgrounds on Bahia Honda State Park offer a total of 80 sites for RVers and tenters. After setting up the RV's awning and relaxing in a deck chair, visitors can bask in the fresh air scented with the sea breezes.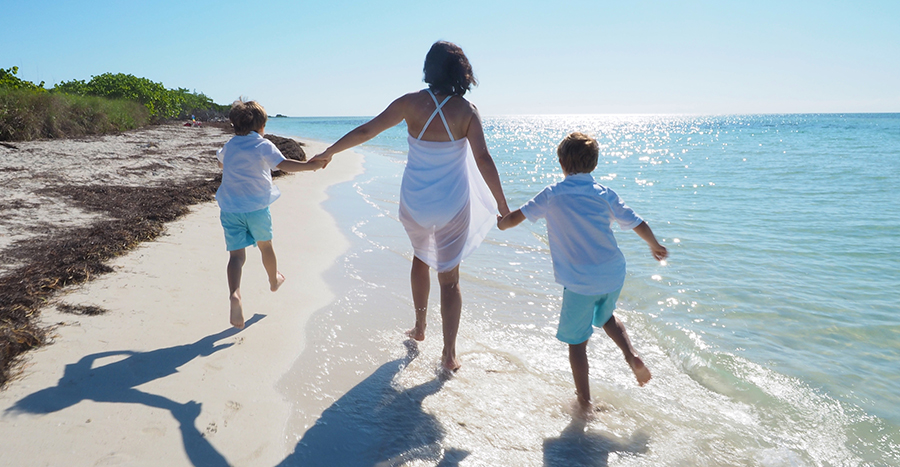 Riding and Swimming
Unpack your bike or rent one and set out on the 3.5 miles of hard-surface road that cuts through the terrain of Bahia Honda. Ride to historic Bahia Honda bridge, a 5,055-foot railroad span that connects Bahia Honda with Spanish Harbor Key to the west. Although the span is now derelict, the elegant steel-truss structure serves as a stunning backdrop for photos. After a great ride on the level terrain, cool down by going swimming in the warm waters of the Atlantic Ocean or Florida Bay. The island's unspoiled, white-sand, beaches have garnered rave reviews from travel publications.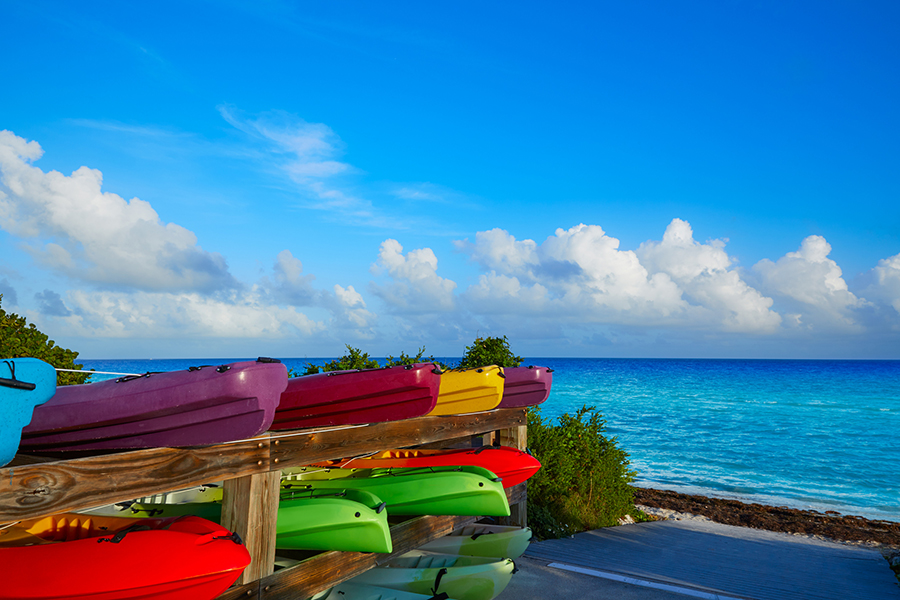 Paddling, Fishing and Snorkeling at Bahia Honda State Park
Stay above the water by renting a stable, sit-on-top Ocean Kayak. Paddlers can burn off calories and enjoy stunning views while navigating the waters off the island.
Let someone else do the driving by taking a boat tour off the coast. Bring your snorkeling equipment for a ride out to Looe Key, located 12 miles offshore from Bahia Honda State Park Marina. Water depths here range between 5 to 15 feet, and the clear water affords stunning views of the coral reef along with the sea life that inhabits the area. Catch sightings of sea turtles and nurse sharks through your mask as you swim.
Family at Bahia Honda
Family on the beach in the morning at the Lower Keys in Bahia Honda. Snorkel equipment rentals are available, and the crew conducts a "how-to-snorkel" class for beginners. When the water dips below 78 degrees, wetsuits are recommended (these are available for rent as well).
Tarpon Time
Charter boats and guides provide access to tarpon fishing, which is rated as some of the best in the state. Florida fishing licenses are required, and there are regulations regarding weight and number of fish that can be caught. Visitors can rent their own boats; if you bring a boat, you can rent a slip in the marina.