Follow the Sunshine State's lush Atlantic coast to the Florida Keys. Each of the fun-filled towns along Highway 1 brims with restaurants that will satisfy any seafood craving. Equally enticing are ample hiking and watersports opportunities found nowhere else in the world.
1. Melbourne
Starting Point
Sitting in the middle of Florida's Space Coast, Melbourne ticks all the boxes for beachside fun and outdoor recreation. Along more than 30 miles of pristine, white-sand beaches, Melbourne's sun-soaked pleasures include fishing, snorkeling, kayaking and beach shelling. Make time for Sebastian Inlet State Park, a 3-mile beach that's hailed as one of Florida's finest stretches of sand. Surfers ride the park's famed waves, considered the best in Florida, while anglers convene at its jetties for prime catches of snook, redfish, bluefish and Spanish mackerel.
Recommended Stopovers
Vero Beach Kamp • Sebastian, FL – (877)589-5643
2. Fort Pierce
Drive 54 miles • 1 hour, 5 minutes
Fort Pierce is one of Treasure Coast's oldest and most historic enclaves. The town's rejuvenated historic downtown and waterfront area are sprinkled with performing arts venues and registered landmarks. A top attraction is Teague Hammock Preserve, a 300-acre site that is an example of historical small prairie hammocks that appeared in this part of the country. Sandhill cranes, wood storks, great blue herons and other birds frequent the two wildlife blinds that overlook the wetlands. A self-guided interpretive trail leads visitors through several hammocks of Florida elm, sugar berry, live oak, laurel oak and stoppers, including the nation's largest known Simpson's Stopper (a type of eucalyptus), which stands 59 feet tall.
Recommended Stopovers
Road Runner Travel Resort • Fort Pierce, FL – (800)833-7108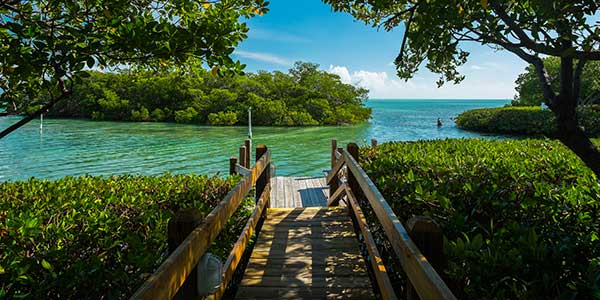 3. Fort Lauderdale
Drive 109 miles • 1 hour, 48 minutes
No longer party central for spring breakers, Fort Lauderdale has reinvented itself to appeal to a sophisticated. Check out beautiful beaches, riverboat cruises, snorkeling in clear waters, manicured golf courses and nature trails. Ready for a waterway tour? During the city's development in the early 1900s, builders dug canals as they cleared the area's mangrove swamps. The nickname Venice of America stuck and tours are available throughout the city's 165-mile network of waterways. Check out Millionaire's Row, a stretch of the New River lined with lavish residences. Enjoy dinner in one of the many eateries on the water.
Recommended Stopovers
Lion Country Safari KOA • West Palm Beach, FL – (561)793-9797
Paradise Island RV Resort • Fort Lauderdale, FL – (800)487-7395
4. Miami
Drive 29 miles • 39 minutes
It's hard to resist the pull of Miami Beach, with its seductive white sand beaches shaded by swooning palm trees, and South Beach, famed for its pastel-hued confection of art deco architecture. Southwest of downtown, Miami's Cuban community finds expression in Little Havana where the main artery of Calle Ocho is dotted with Cuban bakeries, cigar shops and dance halls.
Recommended Stopovers
Boardwalk RV Resort • Homestead, FL – (305)248-2487
5. Key Largo
Drive 69 miles • 1 hours, 18 minutes
The Overseas Highway links the Florida Keys, the fabled chain of islands that divide the Atlantic Ocean and the Gulf of Mexico. Key Largo, the first stop on this overseas journey, is a paradise for water sports enthusiasts. Sport-fishing records are often obliterated in this area, where anglers can attempt to hook the big three fish of the flats: tarpon, permit and bonefish, or test their mettle with big-game fishing for sailfish, tuna and mahi-mahi. John Pennekamp Coral Reef State Park. Experience some of North America's finest fishing and snorkeling in the nation's first undersea state park. Observe sea turtles and crabs in the park's coral reef.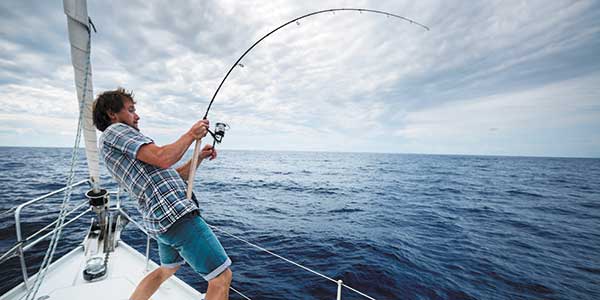 6. Key West
Drive 97 miles • 2 hours, 9 minutes
Located at the southwestern tip of the Keys archipelago, the 7-square-mile Key West has gained fame for its Caribbean-style streets dotted with multicolored homes, tidy shacks and quirky restaurants and bars. Nightlife centers on the eclectic and boisterous bars of Duval Street. Here you'll find the original Sloppy Joe's, beloved by Ernest Hemingway, also frequented by Tennessee Williams and made famous by Jimmy Buffett in "Last Mango in Paris." Ready to dive? Check out Dry Tortugas National Park. With average temperature hovering around 80 degrees and calm, blue waters brimming with coral and vibrant marine life, Dry Tortugas National Park (two hours by catamaran) is a tranquil excursion from Key West. Take a tour of Fort Jefferson, dating back to the 1800s.
Recommended Stopovers
Grassy Key RV Park and Resort • Marathon, FL – (305)289-1606
Boyd's Key West Campground • Key West, FL – (305)294-1465