LAST UPDATED 
AUGUST 15, 2019
Food, entertainment and travel site Thrillist recently published an answer for RV travelers seeking ways to spice up their breakfast routines.
The online publication's picks for the 22 Best Breakfast Spots in America are bound to expand your morning food horizons, whether you crave thick-cut bacon in Phoenix or towering stacks of pancakes in Missoula, Montana. So buckle up for new breakfasts flavors — we've included links to nearby Good Sam parks, where you relax after your breakfast feasts.
New York City, New York
This NoHo restaurant boasts a true Mexican vibe with a menu to match. Grub Street says their Caco Tamal "embodies Mexican food at its most traditional: fresh masa stained black with cocoa powder that gets topped with sesame sorbet and nut-and-seed crumble."
Nearby Good Sam Parks are located in northern New Jersey, but it's worth the ferry ride across the harbor.
Also find Black Bear Campground – a perfect 10 rated park – in Florida, NY.
Chicago, Illinois
Customers are dazzled by this eatery's array of sweets, with popovers, muffins and sweet hand pies that may compel you to drop that low-carb diet. Avoid a sugar crash by ordering the "Ben," a bacon and egg biscuit with baked-egg custard, herb aioli, house-cut bacon and dressed greens salad.
Stay at the Leisure Lake Resort in nearby Joliet, located near Chicago Lands' Route 66 Speedway and Metra Train Station.
Portland, Maine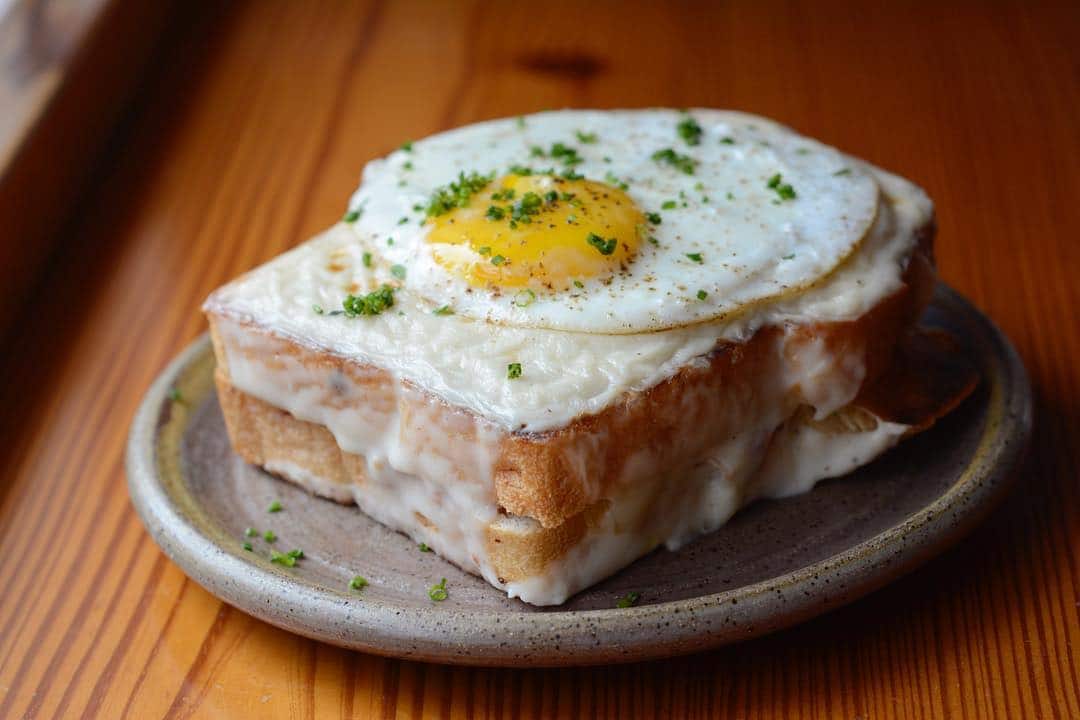 Nominated for a James Beard Award for Best New Restaurant when it opened, the dishes at Central Provisions look like art. Click To Tweet Brunch like you mean it with their melty Croque Madame. Or treat yourself to the bone barrow toast, served with fontina, horseradish creme and red onion jam.
Nearby Good Sam Parks.
Denver, Colorado
This restaurant truly knows how to pump up the sweetness. Try the French Toast Sandwich stuffed with Nutella, or dig into the sweet and savory pancakes, with pieces of maple-peppered bacon, sausage and walnuts cooked inside. You can also take a healthier route, with poached eggs with avocado and grilled tomato slices.
Nearby Good Sam Parks.
Austin, Texas
This bustling eatery in Texas' capital keeps patrons satisfied with a no-nonsense breakfast dishes. The legendary homemade hot cakes drip with butter and pure maple syrup, while Joe's Special features breakfast potatoes topped with all-natural sausage, sautéed spinach and farm-fresh scrambled eggs.
Nearby Good Sam Parks.
Detroit, Michigan
Located in the trendy district of Corktown just off Interstate 75, Folk's "Brekky" menu includes a yogurt bowl swimming with pink grapefruit, hazelnut granola and blackberry compote. Click To Tweet Not hip enough for you? Try the Hash Plate, with spiced blue, red skin and sweet potatoes served with avocado, farm-fresh greens and a choice of fried eggs or tempeh. You'll feel at peace in the Motor City.
Reserve a spot at Wayne County Fairgrounds RV Park in nearby Belleville, or take the Detroit/Winsor Tunnel to Ontario to stay at Willowood RV Resort in Amherstburg.
Portsmouth, New Hampshire
This establishment should win an award for the most outlandishly named dishes. Try the Salmonchanted Morning, a grilled Coco salmon filet on a bed of sautéed spinach, roasted red pepper and olive garlic tapenade with two poached eggs, Hollandaise and scallions. Enjoy the word play as you revel in flavor!
Tuxbury Pond RV Resort in South Hampton is one of the many fantastic Good Sam Parks in the region.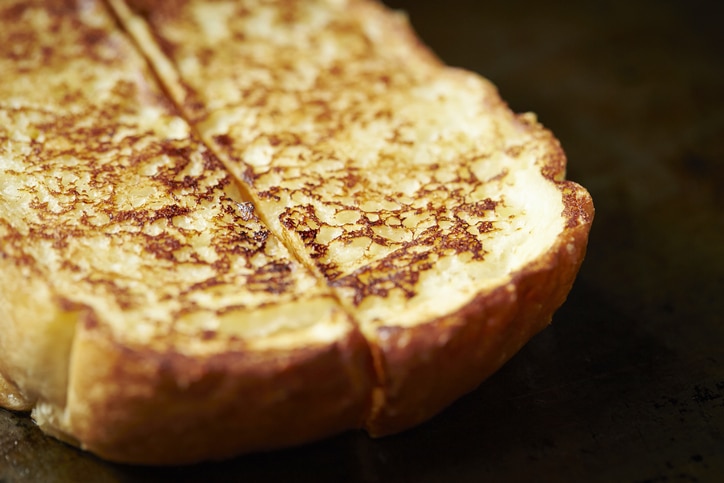 Iowa City, Iowa
This heartland restaurant presides over a marriage made in breakfast heaven. The Cinnamon Roll French Toast takes the familiar cinnamon treat and griddles it up French-toast style, topping it in powdered sugar. Dig into this creation with abandon — then loosen your belt.
Nearby Good Sam Parks.
Kansas City, Missouri
A breakfast mainstay in the Italian neighborhood of Columbus Park, this eatery blends a homey environment with great food. Try the breakfast sandwich, which combines cheesy scrambled Campo Lindo eggs, Webster City bacon and bacon aioli on "grains-galore" toast.
Nearby Good Sam Parks.
Cleveland, Ohio
Their brunch menu features signature sweet and savory specialties prepared by a professionally trained culinary team, served every Saturday and Sunday from 9:30am-2:30pm. Click To Tweet This Shaker Square mainstay keenly focuses on high-quality, locally sourced ingredients. Their weekend brunch is a perfect opportunity to treat yourself with the vanilla mascarpone French toast with bruleed bananas, raspberries and crème anglaise. And another brunch favorite is the lemon souffle pancakes with fresh blueberry compote and whipped butter.
Nearby Good Sam Parks.
New York City, New York
Hungry travelers eager to try Nyonya Cooking — a hybrid of Malay and Chinese techniques — won't leave disappointed from this Big Apple eatery. The fish ball soup and Malaysian style Milo French toast — made with thick-cut toast, Milo chocolate malt powder and condensed milk — will get you ready for the road.
Stay: Liberty Harbor Marina & RV Park
Harrisonburg, Virginia
This small-town vegetarian diner blends Southern cuisine with a hippie vibe. The result: menu items like the Kicker, made of bacon, roasted red pepper ajvar and cream cheese on wheat toast or bagel. This restaurant specializes in cuisine inspired by Mexican, American and Mediterranean food, but visitors will feel right at home.
Nearby Good Sam Parks.
Phoenix, Arizona
There's a good reason for the long lines snaking from this old-school-style diner. Try the Cheese Omelet, made with Wisconsin cheddar, aged provolone or American cheese folded into three eggs, served with a choice of potatoes. Add peppers, onions, bacon or ham to put it over the top.
Nearby Good Sam Parks.
Indianapolis, Indiana
Occupying a space once used as a garage, Milktooth fine-tunes breakfast and lunch food. In 2015, the eatery landed a spot on Thrillists' Best New Restaurants of America, and one of the reasons is the Sourdough Pearl Sugar Waffle, made with coffee-poached pear, wild rice horchata syrup, candied almond, whipped vanilla and sea salt butter. You'll never think of waffles the same way again.
Nearby Good Sam Parks.
Biddeford, Maine
The restaurant occupies a 1928 rail car, but the only destination here is breakfast nirvana. Choose from eight breakfast options, including a Lumberjack Breakfast that will fuel you up for a day in the woods. Sides range from caramelized grapefruit to brown butter banana bread.
Nearby Good Sam Parks
Missoula, Montana
As the name suggests, the star attractions here are the towering stacks of pancakes topped by whipped cream, powdered sugar and tasty jam. The new Buttermilk Waffle Sandwich combines the namesake treat with scrambled eggs, ham, bacon or sausage, and a choice of cheese. Taste the Big Sky flavor.
Nearby Good Sam Parks.
New Orleans, Louisiana
The only thing better than partying the night away in the Big Easy is enjoying a delicious breakfast the next morning. Click To Tweet Bring your appetite to this Magazine Street fixture for Les Bons Temps omelet, folded over slim crawfish étouffée, also known as "mama in the middle."
Nearby Good Sam Parks.
Los Angeles, California
This isn't the only vegan restaurant in LA that's frequented by celebrities, but it stands out from the pack for its a sumptuous breakfast. Click To Tweet Check out the Buckwheat Pancake, made with buckwheat and cactus flour, and topped with cocoa nibs pudding, toasted coconut and fresh fruit. Who says vegan can't be tasty?
Nearby Good Sam Parks.
Asheville, North Carolina
The secret to their delicious morning meals are the fresh ingredients grown in their garden next door. They incorporate the local flavors of Asheville and Western North Carolina. Shrimp and grits reign supreme in this low-country restaurant, but leave room for the eclectic array of breakfast items. The Avocado Toast consists of smashed avocado, arugula, tomato, egg, pickled onions, bacon and balsamic reduction — all on one piece of bread! Their popular hot cakes are packed full of carrot goodness. Served with with cardamon cream cheese and real Vermont maple syrup, you can even find the recipe here to make at the campground!
Nearby Good Sam Parks.
Portland, Oregon
Portland seems to have cornered the market on everything quirky and cool, and this strangely named spot lives up to the reputation. Taste the indy spirit in the Savory Porridge, with Ayer's Creek flint polenta, tomato confit, feta, seasonal vegetables, egg and bacon.
Nearby Good Sam Parks.
Seattle, Washington
This eatery puts a whimsical twist on regional dishes, resulting in flavorful meals. A prime example is the Aunt Annie's biscuit sandwich, with fried chicken, bread and butter pickles, house mustard and Heather's honey.
Nearby Good Sam Parks.
Atlanta, Georgia
Hearty southern food gets a modern twist in this hotspot. Keep things simple with the Westside Pileup, made of skillet potatoes and topped with onions, peppers, cheddar cheese, bacon and two eggs. The Tofu Scramble will satisfy veggie lovers with spinach, mushrooms, vegetarian sausage and more.
Nearby Good Sam Parks.