General Info: Trinidad Lake State Park sits at 6,200 feet near the small town of Trinidad, just north of the Colorado border with New Mexico off I-25. The dammed Purgatoire River created Trinidad Lake, a great place for outdoor fun. This riparian habitat houses many bird species, small mammals and even larger game like elk and deer. Bring the binoculars! Geology enthusiasts will delight in viewing the exposed K-T Boundary, where you can clearly see the divide between the Mesozoic and Cenozoic geologic eras.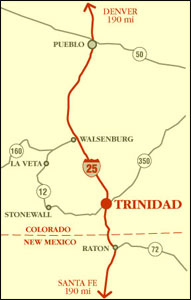 Hours and Fees: The park is open 24 hours year round, but the park office is open from 8 a.m. to 4 p.m. daily. A Daily Park Pass costs $6 per vehicle. Nightly camping rates range from $14-$22 depending on type of campsite (see more details below, under "Camping Info").
Activities: Fishing and boating on the 800-acre Trinidad Lake are the most popular pastimes at this state park. Anglers can try their luck for rainbow trout, brown trout, largemouth bass, channel catfish, walleye, crappie and bluegill. Read up on Colorado fishing regulations before your visit.
All boats will be inspected at the Boat Ramp between 7 a.m. and 7 p.m. to prevent the spread of invasive zebra and quagga mussels. Inspections should take around 5 minutes, and a seal will be attached to boats after inspection to simplify the process for any return visits. Do you part to help prevent the spread of these nuisance species by practicing the park's boat drainage tips.
Swimming is not allowed due to water level and safety concerns. However, you can water-ski, windsurf or jet-ski on the lake. See the park's water recreation page for full precautions.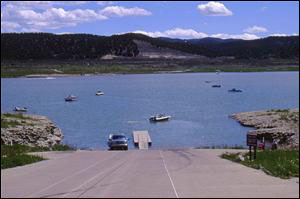 You'll find several scenic nature trails for hiking and biking throughout the park. These trails include a variety of accessibility and difficulty levels; some are paved and some allow leashed pets to join you. See a list of park trails for details. After your hike, enjoy a picnic at the shelters and tables (with grills) on the ridge overlooking the lake.
Local Attractions: From museums to art galleries to historical sites, the old mining town of Trinidad hosts a wealth of activities to entertain the whole family. Tour a ghost town, follow fossilized dinosaur tracks, eat dinner in an 1890s cowboy saloon—whatever tickles your fancy! Visit the Trinidad tourism website for more ideas and information.
Pets: Leashed pets are allowed on several hiking trails. For detailed pet regulations, call the park office at (719) 846-6951.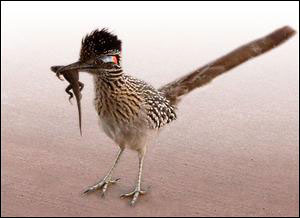 Camping Info: The Carpios Ridge Campground normally offers year-round camping, but due to construction the campground will be closed until July 1, 2009. Until then, you can camp at the South Shore Campground, which has 10 non-electric sites.
The Carpios Ridge Campground has 50-amp service at all 63 sites, with full hookups at sites 1, 3, 6 and 63. The Camper Services building features coin-operated laundry, showers and flush toilets open year-round. Several water hydrants are located throughout the campground. A dump station near the campground entrance is the only place you can dump waste and sewage (including dishwater). The campground also has plenty of picnic areas and a playground for family gatherings. Download the PDF map of the campground for a lay of the land.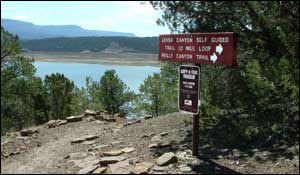 Accessibility: Carpios Ridge hosts universally accessible camping facilities, including restrooms, showers, picnic tables and drinking fountains. The Visitor Center Trail is an easy paved trail that is ADA accessible and allows pets.
Weather: This part of Colorado enjoys more than 300 days of sun each year, with early springs, long autumns and mild winters. Average summertime temperatures range from the high 70s up into the low 90s during the day, cooling off at night occasionally into the 50s.
If you're from southern Colorado or have visited the area in the past, please chime in with your stories and travel tips! Your insights could be the key to someone's great trip to Trinidad Lake State Park.