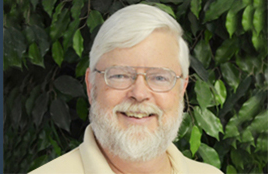 Hi, All!  This month, we'll talk about LEDs, 5th wheel hitches and fresh water tips. Have a great fall, and remember to submit your questions to [email protected].
Hi Mark:
I hooked up the trailer's water hose in the campground and could not get rid of a strong plastic smell and taste. It was definitely coming from the hose, not the supply or the RV's internal plumbing. How can I "clean" the inside of the hose? What is the best way to store the hose after camping?
Thanks, Terry
Hi, Terry,
First, make sure the hose you are using is designed specifically for potable water use… they are usually white with a blue stripe. Standard garden hoses will definitely flavor your water if you try to use them. If you have the right hose, how old is it? I find that mine tend to start imparting a plastic odor after a few years of use. I don't know of any really good way to clean the inside of the hose, so when mine gets funky, I retire it to garden hose use and buy a new potable water hose. I store mine drained, with the ends connected, and always run some water through it prior to hooking it up to the RV.
Hi, Mark,
Is there a way to totally drain the fresh-water tank? I've opened all the valves but usually have a couple of inches of water left in the tank. I'm assuming what doesn't drain out gets stale. I purchased a pump with a hose that I stick down the water inlet pipe and can get some water out that way, but it still leaves quite a bit of water in the tank. One thing I haven't tried is to park the trailer on an incline so most of the water runs to the side of the tank with the outlets.
Any suggestions will be appreciated. Robert
Hi, Robert,
You have already hit on the answer! Figure out which side of the tank has the drain hose connection, then use a couple of leveling blocks under the tires to raise the RV on the side opposite the tank drain. It only takes a little bit of slope to encourage all the water to exit the tank. If you have a large motorhome with hydraulic levelers, just raise the correct side of the coach a little to encourage draining. This also works well to improve the way your holding tanks drain at a dump station.
Hi Mark
I recently purchased a 2005, Dutchmen, and this is my first RV. I am anxious to hit the road. However, this time of the year it can get pretty cold. What can I do to the RV to insure my plumbing does not freeze? Any guidance will be gratefully appreciated. Also, any heater elements to place on the black and gray tanks to keep them warm and from freezing.
Thank you for your efforts in this matter. Gene
Hi Gene,
There's no doubt that winter in an RV can be a bit of a challenge, but it can be done with some preparation. Most folks find it easier to fill their onboard fresh water tank and disconnect the hose and drain it between uses to prevent it from freezing. The same principle can be applied to your holding tanks: don't leave your sewer hose hooked up when at the site. Only hook it up to drain your tanks, and then rinse it out and stow it. Make sure that the park water source will stay active and unfrozen. Many RV parks shut off water systems in winter to prevent frozen pipes.
You'll probably be OK if the temps stay above freezing during the day and don't fall too far below the 20s at night, but if you get a cold snap, it will be tough to keep everything working.  If your tanks are exposed underneath the rig, you really need to add tank heaters, which attach to the tanks and connect to your rig's 12V electrical system. Consider adding additional insulation to the outside of the tanks. Don't forget to insulate connecting pipes and the dump valves as well. Some folks who winter-camp build insulated boxes to cover their holding tanks and use a small light bulb to provide heat. If your tanks are enclosed already, you may be fine as is, but tank heaters of some sort will definitely add to your peace of mind.  You will also need to run your rig's furnace for heat (most furnaces supply some heated air to help protect holding tanks and plumbing), and keep cabinet doors open where plumbing is routed to help prevent freeze-ups if it gets really cold.
Here is a website that shows some of the tank and plumbing heaters that are available. www.ultraheat.com . You can order them from most RV parts sources, and I believe Camping World also carries tank heaters.
Also, do a Google search on "RV in winter" for additional resources. Here are a few links:
https://www.reserveamerica.com/marketing.do?goto=acm/rv-winter-camping-tips.htm
https://www.gonewiththewynns.com/winterize-rv
https://rvshare.com/blog/rv-in-the-winter/
Good luck, and stay warm!!
Mark:
We recently upgraded from a 24' straight pull to a 32' fifth wheel. Other than a periodic check of mounting bolts at the frame of the truck, are there any adjustments I need to do at the hitch itself? I use the Teflon discs instead of grease for neatness on the plate and some white lithium spray on the jaws and lock mechanism. I feel a little play when in stop and go traffic and was wondering if there is an adjustment for that or is it normal?
Thanks, firstwrench
Hi Firstwrench,
Fifth wheel hitches require very little maintenance or adjustment once they are initially set up. You need to make sure that all the mounting bolts are tight, check those at least once a year. You should keep a thin layer of grease on the parts of the hitch that move or contact and retain the pin. I always keep a thin layer of grease on the pin itself. The Teflon disk takes care of the rest. It is normal for those hitches to have some fore/aft play; usually it's where the pin meets the jaws or locking bar. Normal play will be on the order of 1/8" or so. If yours seems to be moving more than that, you may want to have it looked at, but I suspect you are just hearing a clunk when braking. If you have your trailer brakes dialed in correctly, it should minimize that, as the trailer brakes should be set high enough to stop the trailer by themselves in normal braking. If they are set too low, the trailer will push on the truck when braking, and that will cause the pin to move forward in the hitch and go clunk. I set mine so that when I apply them manually, they are just under the threshold of locking up on pavement at low speeds (15-20mph). A properly set up truck trailer combo should stop in the same or shorter distance than the truck does by itself.
Hi, Mark,
I need some advice. We need some LED lights I think they're called for the trailer that run off the battery. We need advice thanks.  
Thanks, John and Donna
Hi, John and Donna,
Well, it's pretty easy, really. There are lots of 12V LED bulb replacements available, you just have to match up the bases and they are a direct swap for your old bulbs. Here are a couple of sites that specialize in RVs…
http://www.led4rv.com/catalog/index.php
http://www.m4products.com/led-rv-retrofit-bulbs/
Pay attention to the color temperature… often referred to as "cool white" – kind of bluish, "natural white" – pure white, and "warm white" – similar to incandescent light color. Pure white is good for reading, and warm white is good for area lighting. Cool white is bluish, and best suited for things like porch lights and outdoor lights. The light output of an LED bulb is rated in lumens. Under 100 lumens is moderately bright… 200 lumens is bright, 300 lumens is really bright, 400+ lumens is intolerably bright, like "sear your retina" bright. Prices have really come down on LEDs the last few years. You can get good quality, reliable 12V LED bulbs for well under 10 bucks a piece. If you are willing to dig a bit, you can buy them online from China for a buck or two a piece, but it takes several weeks to get them. Here is a site I have used in the past: http://www.dhgate.com/. Search their site by the incandescent bulb number and you'll find a lot of choices. Compared to incandescent bulbs, LEDs use only 10% to 20% of the power to produce the same amount of light. They also produce very little heat. This is a great modification for anyone who likes to dry camp or boondock.