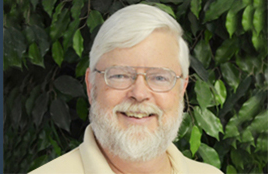 Hi all! I hope you're enjoying the perfect RVing weather! Let's get out there before it gets HOT! A neat selection of questions this month, thanks for sending them in. Remember; send your RV question to [email protected].
——————————-
Hi, Mark,
My wife and would like to trade in our travel trailer on a 5th wheel but before we do we need to buy a pickup truck.  I don't know anything about towing a 5th wheel yet but I've been hearing that it would be best to buy a pickup truck with a long bed for towing a 5th wheel.  We'd like to get a crew cab so 4 adults could travel comfortably but when you couple that with a long bed the vehicle is just too long.  Is it possible to tow a 5th wheel with a short bed, and if so, what are the draw backs?  Thank you for any information you can provide. Jeff
Hi, Jeff,
It is true that you can tow a 5th wheel with a short bed truck. However, it may not be the best option for a couple of reasons. First, towing stability has a lot to do with wheelbase. Longer is better. Second, you almost have to use either some kind of kingpin extension or a sliding hitch in order to keep the center of the hitch over the rear axle while still preventing the trailer from hitting the cab of the truck in tight turns. The slider hitch or pin extension adds additional cost, and in the case of the hitch, additional complexity as well as cost. All that can be avoided if you tow with a long bed truck. Can you do it with a short bed? Absolutely! Just be aware of the tradeoffs. Also, remember that most 5th wheels will put 20-25% of their rolling weight on the pin (hitch). With toy haulers, that can be much higher. You must have enough carrying capacity available in the truck to accommodate that weight, regardless of what the tow ratings tell you the truck can tow. The difference between the curb weight of the truck (no trailer, but normal passenger and gear load + full fuel) and the Gross Vehicle Weight Rating (GVWR) is the remaining carrying capacity you have available. The pin weight of the trailer must be less than that. Also, since the majority of the trailer pin weight will wind up on the rear axle, you must have a high enough rear enough axle rating (GAWR) and a high enough tire and wheel rating to handle that pin weight. The best answer is to choose the 5th wheel first, then estimate the pin weight at 20-25% of the trailer's GVWR. Take that number and find a truck that can carry that weight without exceeding GAWR or GVWR. It is very helpful to weigh the truck to determine the actual curb weight. This allows you to calculate the remaining carrying capacity of both the truck, and the rear axle. A truck stop scale or municipal scale can be used to get this weight information. It is hard to have "too much truck", distressingly easy to have "too little".
——————————————————
Mark;
I have owned a gas as well as a diesel pusher Motorhome.  Never a 5th wheel and the biggest reason has been that I do not have a use for a big truck when not pulling and do not have free storage available to me.  Just recently sold my Motorhome and before I buy something else I wanted to get an independent thought.  For everyone who has a need for a big truck when not towing it is a no-brainer. Dwaine
Hi, Dwaine,
I think a lot depends on how you travel. When I was travelling full time, I chose a 5th wheel, because I liked the greater room inside, and also the fact that if I had an engine problem, my house didn't have to go to the garage. Plus, when you tend to stay a while each time you stop, a trailer has some definite advantages. You use the truck to go to the store, and that means you only have one vehicle with an engine to maintain. Now, however, I have a house, and travel a few months each year, typically to and from rallies and events. My current RV is a small class C motorhome, and that works really well for me. It's easy to boondock, or stop at a Wal-Mart along the way, and easy to drive and park. For my current needs, it is just right.
——————————
Mark;
I just purchased my first (20 ft.) trailer and having a problem picking out the right generator. Would like something quiet and a few people have suggested propane but really waiting to hear what you think. Lazaro
Hi, Lazaro,
With a small trailer, I think you'll be happiest with a portable generator, like one of the Honda or Yamaha inverter/generators. They are super quiet, and very efficient. Plus, you don't have to mount them in the RV and plumb them in, so they can be used for other things. If you need to run the roof air conditioner, then your best bet is either a 3000W unit, or a pair of 2000W units with a parallel cable. I like the latter solution, because you can run just one generator when you don't need the roof air, this saves fuel and is easy to move around. If you need more power, the second generator hooks up to the first to double the output. If you don't need to run the roof air, a single 2000W unit will do just about anything else, and do it on less than a gallon an hour of fuel. Take a look at the websites for these generators; they really are a good solution for RVers, especially when we are talking smaller motorhomes and trailers.
http://powerequipment.honda.com/generators/models/eu2000i
http://www.yamahagenerators.com/
————————————–
Mark;
I purchased a used 24′ travel trailer last year. The first time I used it the battery (brand new) was dead by the time I reached my destination. No big deal I thought, I got out the generator and charged it up. The next morning the battery was dead again. When I hooked up my generator it just ran on high the whole time I had it running. It charged the battery but it is obvious that something is making it draw a heavy load. Is there a way to try to isolate where this is coming from. I have an A.C. hot water heater and misc. lights. Any thoughts would be helpful. Thanks, Rick
Hi Rick
Battery problems can be tough to isolate. First we need to be sure that your battery is not defective and that it charges properly and holds a charge. The easiest way to do that is to unplug the trailer from AC power, disconnect the battery from the trailer, and charge it overnight using a standard automotive 12V charger. Then, disconnect the charger and let the battery sit unconnected for at least 24 hours. Using a digital voltmeter, test the battery voltage. If it is 12.6 volts or higher, then the battery is probably OK. If the voltage is below that, then the battery is not holding a charge and should be replaced. Once you know the battery is good, the next step is to try to find what is draining it. Reconnect the battery but don't plug into AC power. Go through the RV and try to locate anything that might be drawing power; that includes inverters, lights appliances, and 12V accessories, like tank heaters, stereos, and TVs. If you are sure everything is off, monitor the battery voltage with your meter for several hours. If it is dropping below 12.5 or so, then there still must be a load somewhere that you haven't identified. At this point, you may want to call in a technician, or take the RV to a repair facility. You can continue to troubleshoot it yourself, but you will need to use an ammeter to determine the load on the battery, and then isolate each 12V circuit in the RV one by one until you find the culprit. That's a bit beyond the scope of this correspondence. If you want to do it yourself, I suggest that you purchase a copy of the book RV Electrical Systems by Bill and Jan Moeller. This is a great manual, and will help you diagnose and repair RV 12V and 120V systems.
———————————–
A question please, Mark.
When my motorhome is parked at home, should I leave the elec. steps out or retracted over a period of time? Thanks, Dr. Jack
Hi, Jack,
It really doesn't matter, do whatever feels right to you. I leave my Kwikee electric steps extended at all times when the RV is parked, and only retract them for travel. There is no downside to doing that, as the steps are designed to be used that way. On my steps, I turn off the power to the steps with a switch once I am parked and they are extended. That keeps them extended regardless of door position. When the engine is started, my steps automatically retract even if that switch is off, so there's no chance of forgetting them and driving off. I suspect your steps work in a similar fashion.
——————————————-
Mark, we just bought a new flagstaff classic fifth wheel that we really love, but here's my worry:  anytime you're plugged into shore power the panel in the stairway starts buzzing. Not only is it distracting but makes us worry. The panel is where the fuses and I believe the inverter is.  When you open the cargo space up it is even louder. I called my dealer the service rep said no worry, it's under warranty if anything happens. What can happen? Could this eventually cause an electrical fire? What if anything should I do? Thank you, John
Hi, John,
What you are hearing is most likely the converter: that is what provides 12V power to the RV when you are plugged into shore power. It also charges your batteries. Most transformer-based RV converters hum or buzz to some extent, but if the noise is loud enough to be annoying or distracting, then something is not right. It could be as simple as a loose mounting screw on a component inside, or something that is in contact with the case of the converter that is amplifying the sound. It could also be something in the 12V system that is causing an abnormal load on the converter, and although the fire risk is probably low, I wouldn't discount it. Since your RV is under warranty, I suggest that you ask the dealer to diagnose and correct the problem. You do not have to wait until it fails to ask for warranty service! One hint: you could ask them to plug a similar rig on the sales lot into AC power and see if the converter sound is as loud as yours. If nothing else, it would establish what the "normal" sound level should be.
——————————————-
Do you have a question for Mark? Please submit your question via email to [email protected].
Please remember, material will be edited. Because of the large volume of material and correspondence submitted, individual replies will be limited to questions that are chosen for publication.
Founded in 1978, the Escapees RV Club provides a total support network for RVers that includes a wide variety of opportunities for fun, adventure, and education.
MAIL SERVICE  The best mail–forwarding service in the country. Members can personalize their mail delivery receiving only the mail they want when they want. MAGAZINE  Award-winning magazine written for RVers by RVers.
CHAPTERS  There are 51 chapters across the U.S., Canada, and Mexico that offer local luncheons and rallies within 150 miles of home.
HOPs  Theme–related outings and adventures held across the country.
ESCAPADES  Five–day educational events that offer over 60 seminars and workshops to educate, entertain, and enhance the RV lifestyle.
PARKS  Our discount park system offers a variety parking options. PLUS MUCH MORE!
A complete listing of all Escapees events and a comprehensive list of member benefits are found at www.escapees.com.