While Carnival—or Mardi Gras—is celebrated in cities around the world, Louisiana has mastered the art of revelry like no other. Mardi Gras in the United States dates back to the late 1700s by French societies on the Gulf Coast. Today, each community celebrates Mardi Gras a little differently, and visitors to Acadiana can experience unique traditions from elaborate parades and delicious king cakes to a wildly exciting chicken chase.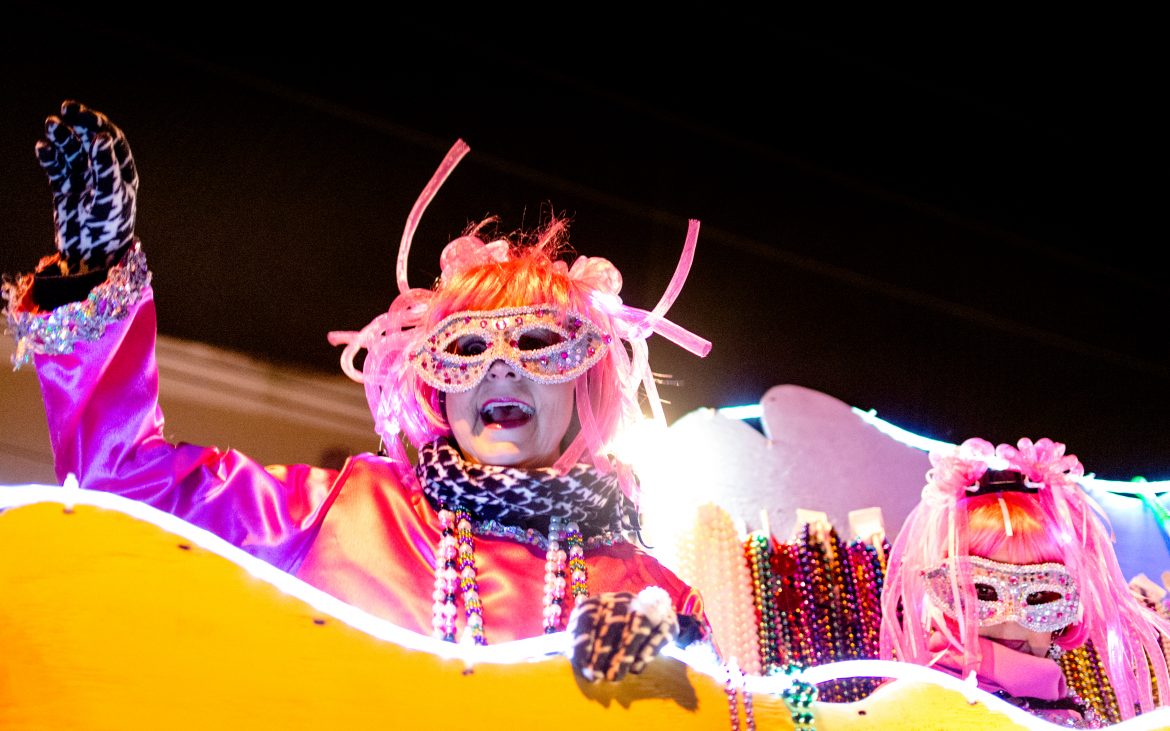 Mardi Gras, French for Fat Tuesday, is the season of excess and merriment before Ash Wednesday when Catholics and other Christians give up daily luxuries during Lent. Mardi Gras officially begins on the Epiphany, the twelfth day of Christmas when the three kings presented gifts to baby Jesus. Local bakeries begin displaying king cakes, a pastry decorated in purple, green and gold to signify justice, faith, and power. Hidden inside each cake is a plastic baby, and the person who finds it must bring the king cake to the next party. For visitors wanting to take king cake home, bakeries are happy to package them for travel or even ship them for you.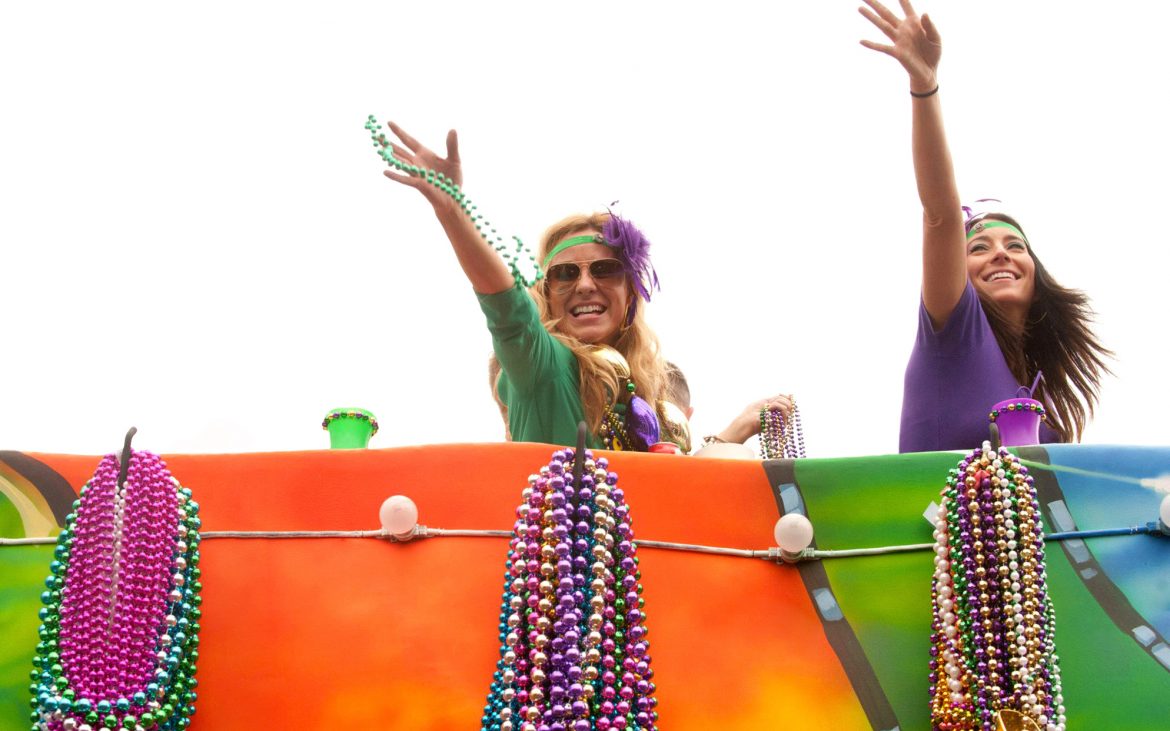 Mardi Gras parades will be in full swing the weekends of February 22 and March 1. Lafayette's massive parade route extends nearly five miles from downtown's Jefferson Street up Johnston Street to the Cajundome. Families with small children may wish to catch the parade early downtown, while those with older kids may enjoy staying up late to watch the end. No matter where you're standing, you'll be sure to fill your bags with toys, stuffed animals, candy, cups, and lots of beads tossed by costumed krewes on colorful floats.
The season culminates on March 5 when many schools and businesses close for Mardi Gras Day. While formal balls are typically held for krewe members only, everyone is invited to enjoy the parades and Le Festival de Mardi Gras a  Lafayette—a carnival midway at the Cajundome March 1-5.
To experience Mardi Gras of centuries past, visitors can attend a traditional Courir de Mardi Gras, or Fat Tuesday Run, where revelers in old-fashioned costumes go door to door begging for ingredients to make a gumbo. At Vermilionville's Feb. 17th event, revelers let a chicken loose while children scramble to catch it.  The grand prize is a trophy – and bragging rights of course!
As we say here in Avadiana, Laissez les bon temps rouler! Let the good times roll!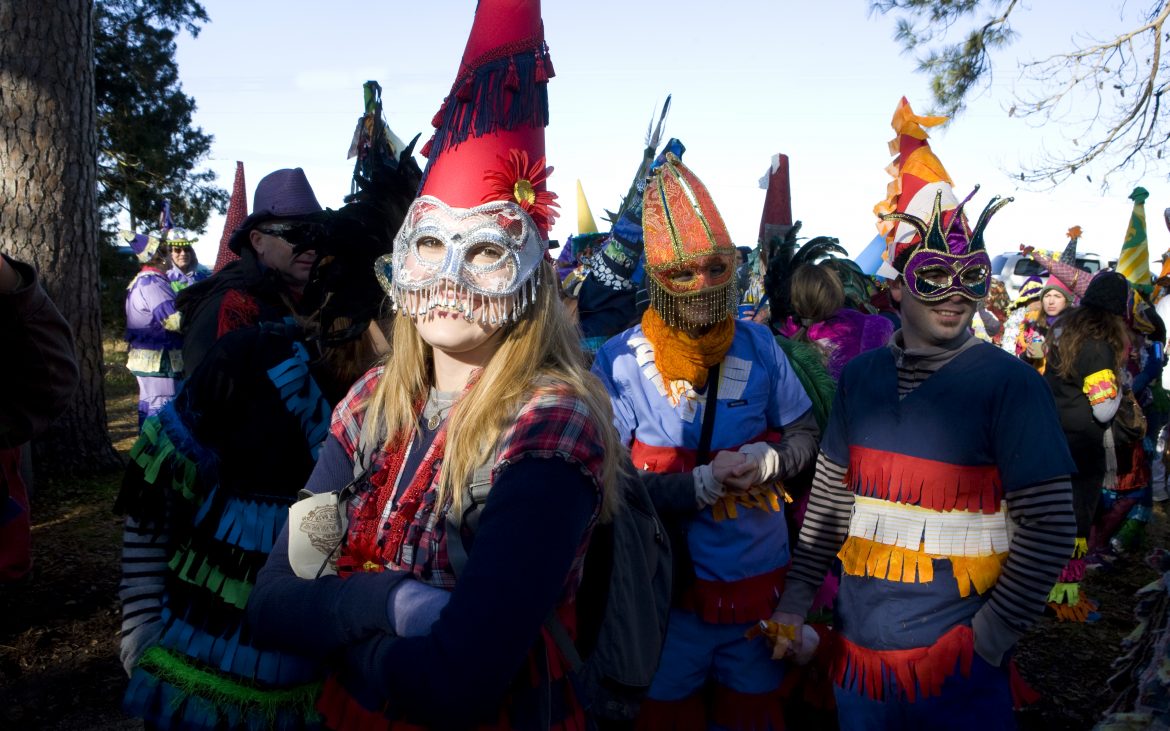 Lafayette Convention & Visitors Commission
For a list of Mardi Gras parades and events in Lafayette Parish visit us online.
Photos by: Lafayette Convention & Visitors Commission