Camp 'n Class RV Park is admired for its friendliness, cleanliness, and the latest amenities an RV park can have.  We are Big-Rig Friendly with WIFI and Cable at every site,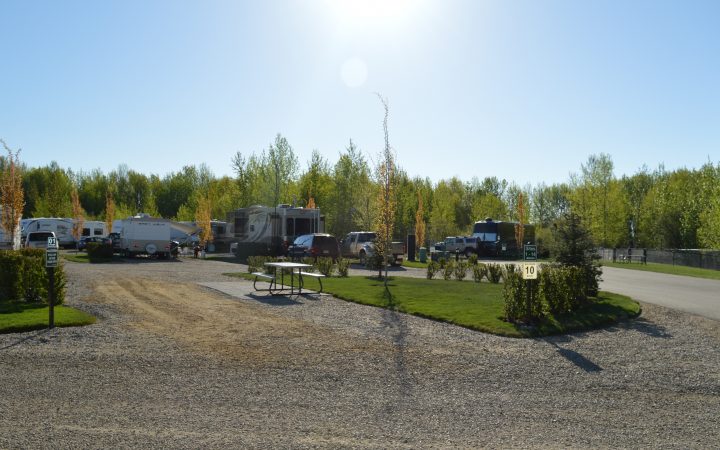 and pets welcome too.  Located in the heart of Stony Plain, AB; we are walking distance to downtown shops, Visitor Center, grocery stores, restaurants and that All-Canadian coffee shop Tim Horton's. If that's not enough, then we are only 20 minutes from West Edmonton Mall.
A definite stop on Route to Alaska
Camp 'n Class RV Park has 77 full service spacious sites with everything you need, including WIFI & Cable TV. There's a newly built hall that can handle as many as 50 people for a quaint get together or as little as 2 for a game of checkers on the deck.
We are surrounded by golf courses and just 20 minutes from the World Famous West Edmonton Mall.
Visit us at: CampinClass.com
Photos: Camp 'n Class RV Park