Elephant Butte Lake RV Resort is truly your "Window to Adventure." The New Mexico resort offers 132 full hook-up sites with big rig, level sites up to 100 feet. Take your choice of 20-, 30- and 50-amp service. The resort has daily, weekly or monthly rates, covered patios with picnic tables and BBQ grills by the lounges.
Elephant Butte Lake RV Resort has an on-site Firefly Spa that offers massages, facials, waxing, pedicures and more…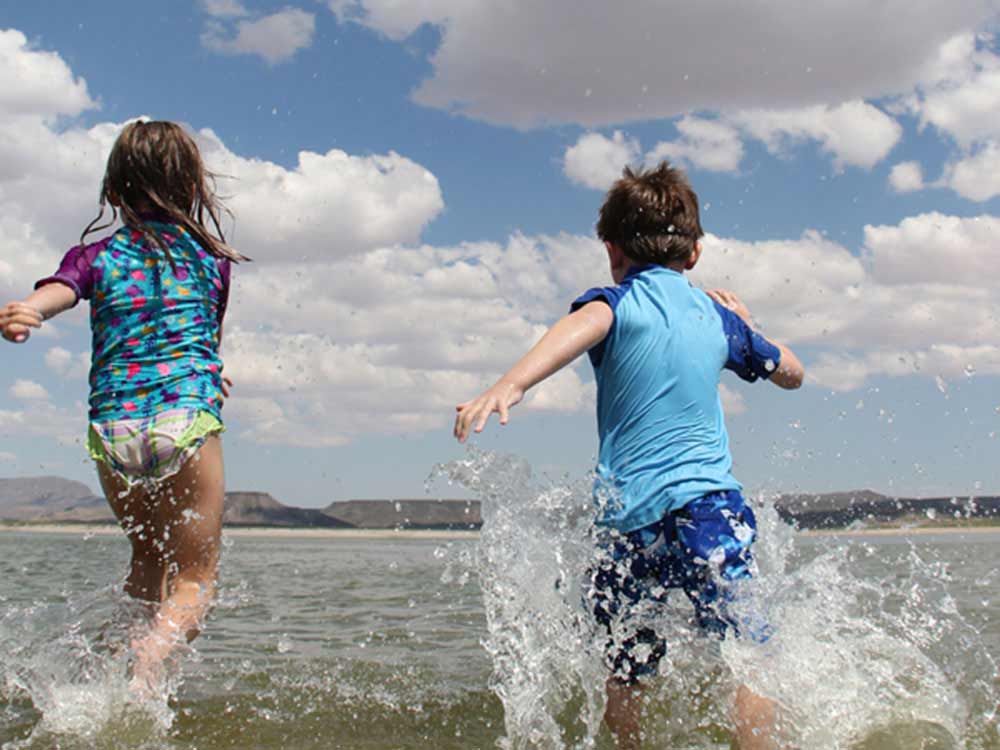 Elephant Butte Lake offers 35,000 surface acres of water available for public use and includes three marinas. Caballo Lake has one marina. Boat rentals of all kinds, such as houseboats, jet skis and ski-boats are available at the marinas. Elephant Butte Lake has excellent fishing. Fish for Stripers and other types of Bass, Walleye, Blue Catfish, Sunfish, Bluegill, Crappie and Trout.
Just minutes from Elephant Butte Lake RV Resort, you'll find historic villages, hot mineral baths, geronimo springs museum, veterans' memorial park & museum and pioneer store museum.
The Resort is the perfect staging location for planning activities and outings for Bosque Del Apache Bird Refuge, ghost towns, ATV trails and much more.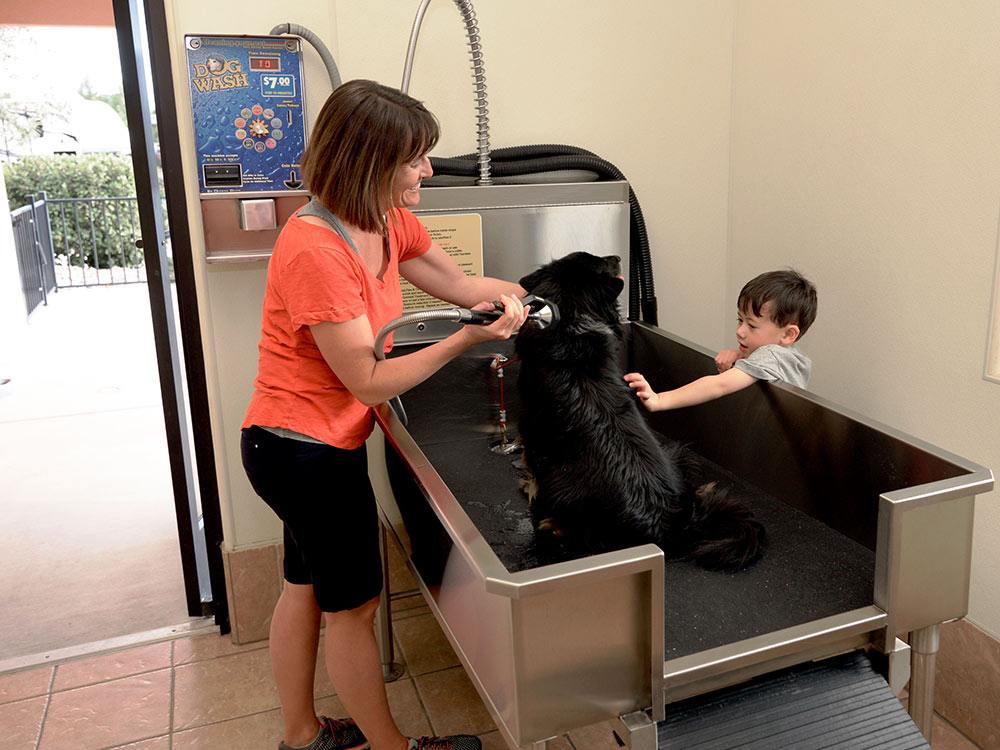 Elephant Butte Lake RV Resort is a pet-friendly resort. Upon your arrival, the first thing you might consider is taking advantage of the only state-of-the-art dog wash in the county. Your dog will enjoy a wonderful warm bath followed by your choice of conditioner, such as an oatmeal delight!
At the resort you will find that we have many amenities such as:
• Free coffee from 8 a.m. to 9 a.m.
• 24 hour laundry and shower facilities for guests
• Resort event center with an indoor pool, hot tub and fitness room
• Water aerobics
• Pickleball court
• 18 Hole champion golf course nearby with ciscount
• Discount offered for Riverbend Hot Springs in TorC
• American Legion & VFW nNearby
Winter Activities Include:
• Potlucks
• Group outings
• Ladies day
• Cycling
• Hiking
• Bowling
• Arts and crafts
• And much more!
• Reserve the lower clubhouse for up to 30 people. It is available also for card or board games. You might even consider Wii Bowling!
• The Event Center can house up to 200 people for a special dinner or other event.
• Equipment available at no charge to guests: TV/DVD, microphone system, screen and projector.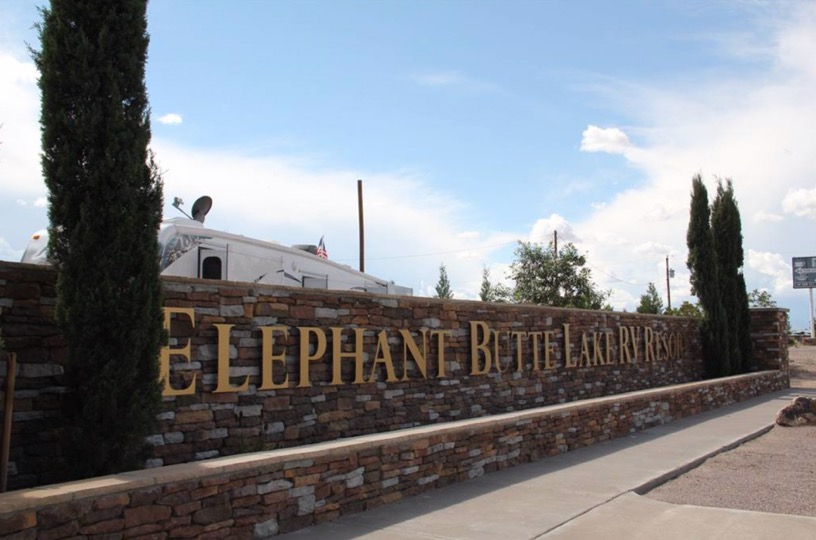 Elephant Butte is truly a "Diamond in the Desert" in southern New Mexico, where the climate is great for events.
Call today at (575)-744-5996 to reserve you site at the best RV Resort in New Mexico.
[email protected]
www.elephantbuttelakervresort.com
www.facebook.com/Elephant-Butte-Lake-RV-Resort