Visit the coastal waters of Crystal River, home to the largest population of manatees on the west coast of Florida! Known as gentle giants, the Florida manatee, a subspecies of the West Indian manatee, takes life at an easy pace – moving slowly and spending most of its time grazing for food, resting or migrating to warmer waters.
Kings Bay and the surrounding areas in Crystal River are popular natural habitats for this creature because the warm-water springs, rivers and other waterways offer an escape from the colder waters of the Gulf of Mexico where temperatures can dip below 68 degrees. November through April offer the best chance of seeing manatees here, however, recent years have provided successful sightings all year, making this area an increasingly popular vacation destination!
Manatees are a very popular attraction for the Crystal River area, drawing tourists in for diving, snorkeling and boating tours. On the rare occasion, and under just the right conditions, it's even possible to touch them if they approach you! A number of touring companies offer a variety of different tours with knowledgeable captains who understand how to navigate these waterways and find the best spots to view and interact with manatees.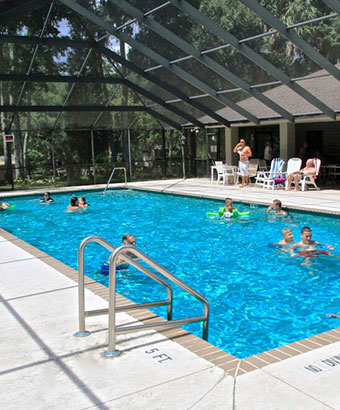 Located nearby this natural attraction, Rock Crusher Canyon RV Resort offers a family-friendly environment with a state park feel. Enjoy spacious, pet friendly, full hookup RV sites with complimentary WiFi and cable service. Convenient on-site laundry facilities and bath houses with hot showers are available to make your stay even more comfortable.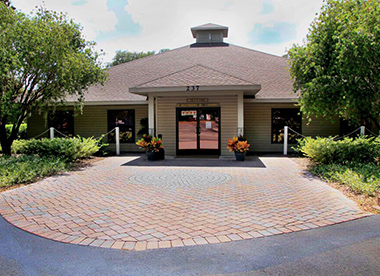 Guests of Rock Crusher Canyon can enjoy luxury amenities such as a screened-in heated swimming pool and spa area, a security gatehouse that controls entry into the park and the on-site amenities, and a 3,000 square foot clubhouse with a fantastic array of seasonal planned activities! There are also a number of outdoor recreational activities like a playground, shuffleboard and horseshoes, plus a fenced-in dog run for your family pet.
So bring the whole family to Crystal River, Florida for a vacation experience like no other! Visit several state parks and nature preserves that contain the waterways and landscape that create the perfect conditions for manatees. They offer viewing platforms and boardwalks, translucent springs, lush forests, and an abundance of wildlife that attract both nature lovers and photographers alike. In addition to Kings Bay, other local area attractions include gorgeous Gulf beaches, fishing, golfing and more to help create an unforgettable Florida getaway!
Brought to you by