Chief Timothy Park is named after a chief of the Native American Nez Perce Tribe that once settled on the island. The park is located on Lower Granite Lake on the Snake River and is made up of 282 acres.
Visitors have access to well-kept grounds that include traditional camping sites, RV sites, and small cabins. The island also hosts a boat launch, sandy swimming beach, and five docks for fishermen and boaters. Kayaking and windsurfing on the lake are popular activities for visitors and locals!
E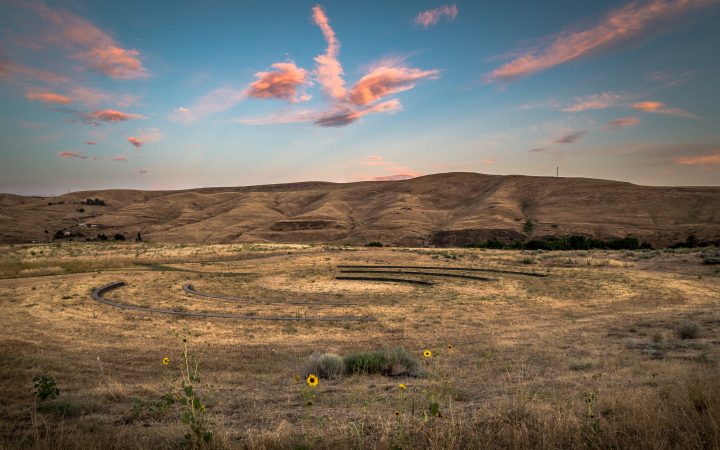 njoy a short walk to the interpretive artwork landscape installation called 'The Listening Circle', created by the artist Maya Lin. The installation was created to reflect the people and environment of the Columbia River Basin. The artist wanted visitors to focus their attention on the breeze through the trees, the gentle sound of the water, and the muted browns, greens and yellows of the enduring landscape that surrounds them.
Chief Timothy Park is also known as The Gateway to Hells Canyon National Recreation Area, where North Americas deepest river gorge is located. Hells Canyon National Recreation area is home to abundant wildlife around every corner, and hosts history dating back to pre-Nez Perce communities. Petroglyphs, prehistoric rock carvings, that were created by the early communities are still visible from the Snake River!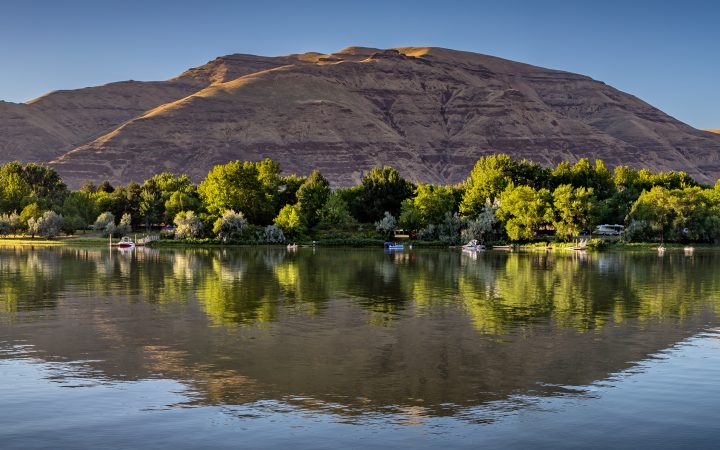 To truly experience Hells Canyon, North Americas deepest river gorge, consider booking a Hells Canyon Jet Boat Tour through one of the areas outfitters, Snake River Adventures, Snake Dancer Excursions or Beamers Hells Canyon Tours. On a Hells Canyon tour, you will be able to see petroglyphs, geographic wonders such as the basalt columns, and the wildlife of the canyon. Bighorn Sheep, Blue Herons, Bald Eagles, and Bears are often seen coming down to the water.
For more information and to make a reservation at Chief Timothy park.
To learn more about The Lewis Clark Valley and specific outfitter information, visit VisitLCValley.com
All Photos Credit: BRAD STINSON