There are SO many things to do in Western Washington and Brookhollow RV Park is an RV traveler's perfect site from which to explore!  Head east to the mountains, west to the ocean or north/south to major cities.   Located about a mile from the I-5 and WA-4, there is easy access to many major attractions.  Visit the Pacific Ocean beaches (80 miles west), Mount St. Helens (37 miles east), Portland OR (48 miles south), and Seattle (125 miles north).
A typical itinerary for the explorer may look something like this:
Day 1
Arrive at Brookhollow RV Park , enjoy an area restaurant, shop and enjoy a relaxing walk on the dike.
Day 2
Jump on WA-4 and head west to the Ocean.  Enjoy Long Beach Peninsula and Ocean Park with the longest beach in the country.  Enjoy some great restaurants, historical sites like Oysterville, cranberry bogs, kiting, Jack's Country Store, Marsh's Free Museum and get a dessert at Cottage Bakery.
Day 3
Head east on WA-504 to enjoy Mt St Helens National Volcanic Monument and visit the interpretive centers, hike Ape Cave, sit at Johnston Ridge Observatory and marvel at the effects of the 1980 volcano or plan aggressive hiking schedules in the area.
Day 4+
Pick your city and head south on I-5 to Portland OR or north on I-5 to Seattle to enjoy the sights and sounds and cultural activities of these fast-growing urban areas.
Brookhollow RV Park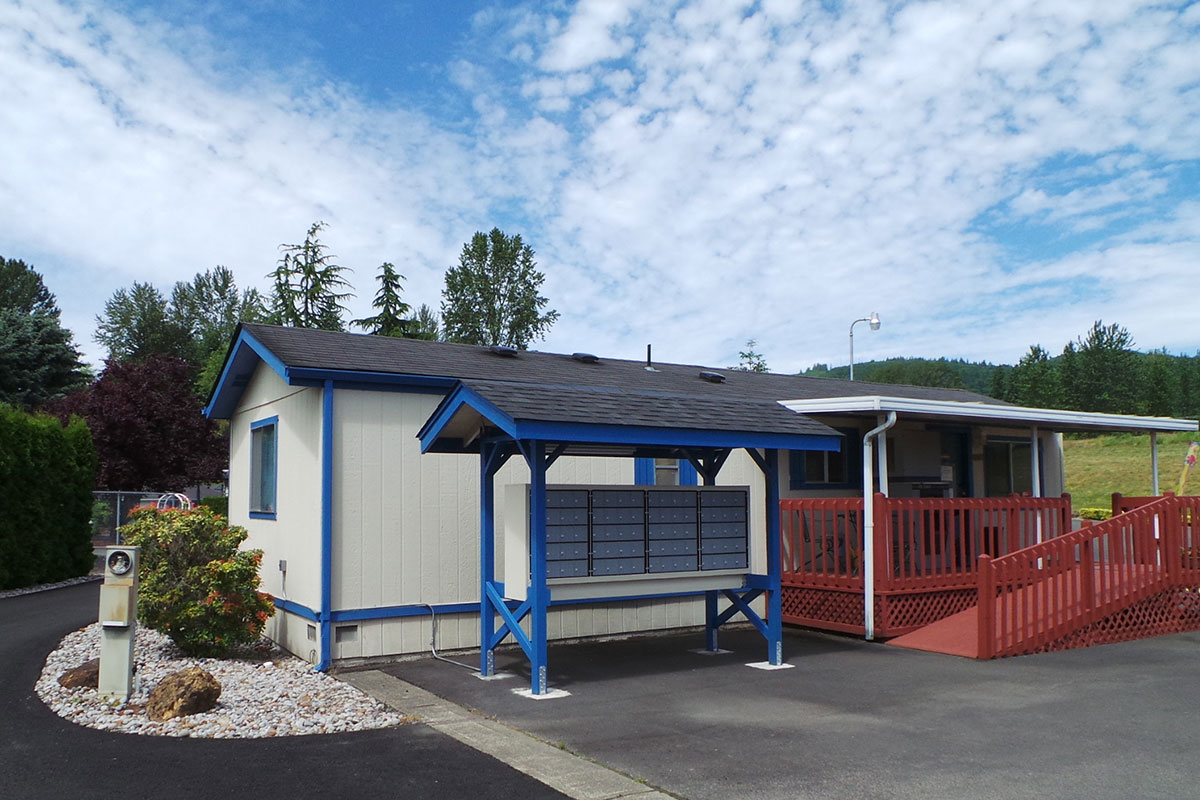 has friendly on-site management, club house, fitness center, laundry, bath houses and more for their guests.  With 132 sites with paved roads and concrete pads the area is relaxing and comfortable with trees and lots of grass!  Pull throughs are 60' long to accommodate big rigs.  There is a 4 mile walking trail along the adjoining dike – watch the otters play there.
Call early to reserve your spot.  Daily and Weekly reservations available by phone or fax. Please call 1-800-867-0453 or 360-577-6474 or fax 360-577-7107 to reserve your space today!
For daily or weekly rates you can also use our Reservation Page.
For Monthly reservations, please call directly to check availability.
Photos: Brookhollow RV Park