Have you been to Westport on the shore of western Washington? Plan your trip and start counting off the 100 fun things you can do there! We'll get you started, but to find out the rest, schedule your stay early at American Sunset RV & Tent Resort with a call to (360)268-0207.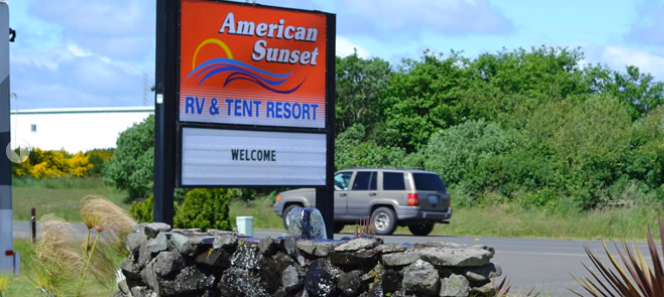 Let's get the list started!
Go surf fishing
Walk the Dune Trail
Walk to the lighthouse and Ooooh and Aaaaah
Play "Chase the Waves" on the 18 miles of ocean beaches
Write your name in the sand and take selfies
Relax and reflect while watching the surf
Run on the beach
Fish off the Jetty
Ride your bike on the Dune Trail
Comb the Beach
Search for Driftwood
Fly a Kite
Hunt for Agates
Read the Plaques on the Dune Trail
Get a Tan (yes, we do tan here)
Pick up Shells
Collect Sand Dollars
Go surfing at Half Moon Bay
Build a Sand Castle
Flatten a Cardboard Box and Slide down the Dunes
Feed a Seagull
Check out the Salmon Pens at Float 4
Visit 2 Fresh Seafood Markets
Cruise over the harbor in a private plane
Boogie Board the waves
Spot a Gray Whale from the Lookout Tower
Sit on the rocks and watch a great American Sunset
At high tide, watch the waves crest over the Marina revetment rocks
Read the names at the Fishermen's Memorial Monument
Sight-sea at the marina
Look at the amazing boats and ships
Window Shop
Buy a souvenir for a friend
View the locally painted murals
Rent a crab ring
Rent a fishing pole
Go crabbing or fishing right off the docks
Eat saltwater taffy
See the Lady Washington when she's docked here
Stop for Lunch
Be on the Dock when Lady Washington fires her cannon
Watch the unloading of the crab boats
Tour the Maritime Museum
See the Fresnel Lens display
Check out the Whale under glass at the museum
Sample some fudge
Read the names of the boats
Take a harbor boat tour
Hear and see the Sea Lions at the docks
Visit the Coast Guard Station
Star Gaze
Play at a casino
Watch the Great Blue Herons fly over
Eat a pizza
Try a new espresso flavor
Roller blade on the dune trail
Ride a Go Kart
Play a game of Tennis
Picnic in the Park
Roast marshmallows and make s'mores…..
To find out all the other things…
Reserve your space now at American Sunset RV & Tent Resort. With free wifi, large recreation hall, campfire containers, big rig pull throughs, huge gift and convenience store, heated outdoor swimming pool, satellite tv, pet friendly and so much more!
Call (360)268-0207 or (800)569-2267. Let's get YOUR list started!
Photos: American Sunset RV & Tent Resort