Carrabelle Beach RV Resort — an unforgettable getaway to Florida's Forgotten Coast
Gentle waves break along the beaches that stretch as far as you can see. You dip your toes into the warm sand and breathe in the scent of the familiar sea air. A cold drink rests in your hand. You feel stress and worry slip away. Welcome to your Forgotten Coast vacation.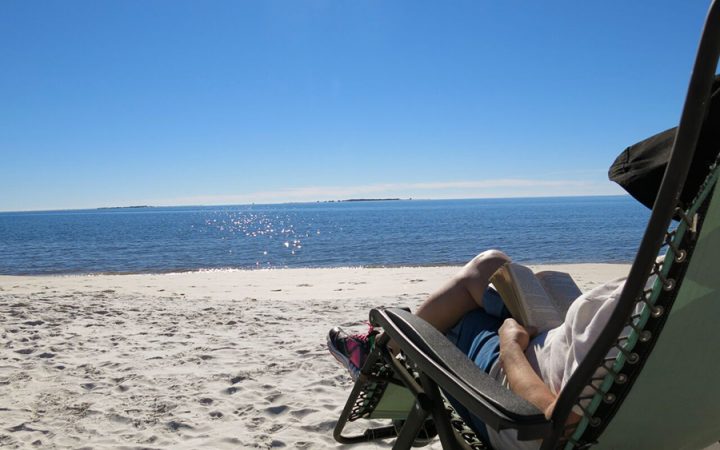 Located on Highway 98, just an hour from Tallahassee, and along Florida's beloved Forgotten Coast, Carrabelle Beach RV Resort is your gateway to the perfect Gulf beach getaway. With easy access to offshore fishing, boating and water recreation, Carrabelle is a paradise for both outdoor enthusiasts and casual beachcombers. Stroll along the white-sand beaches, or visit nearby St. George Island, St. Vincent Island, Dog Island, Tate's Hell State Forest and Apalachicola National Forest. Find delicious local dining venues, while browsing shopping, events, and attractions that provide a balance of small-town nostalgia and endless opportunities.
By Land, Sea or Air at Carrabelle Beach RV Florida
Explore the history of the Forgotten Coast when you visit the downtown area to see the World's Smallest Police Station. Walk through the town's museums, including the Camp Gordon Johnston Museum, which tells the story of how U.S. troops in World War II used the beaches at Carrabelle to train for the D-Day Invasion of Normandy.
Once you've marveled in the beauty of the regional beaches, forests, towns and parks, head up to the top of the Cape St. George and Crooked River lighthouses for a whole new perspective! Then head over to the Apalachicola National Estuarine Research Reserve to satiate your maritime curiosity while seeing an amazing array of live fish and wildlife and learning about the important work to conserve and protect the surrounding environment. If you're looking for more up-close adventures, find snorkeling opportunities and more at Dog Island.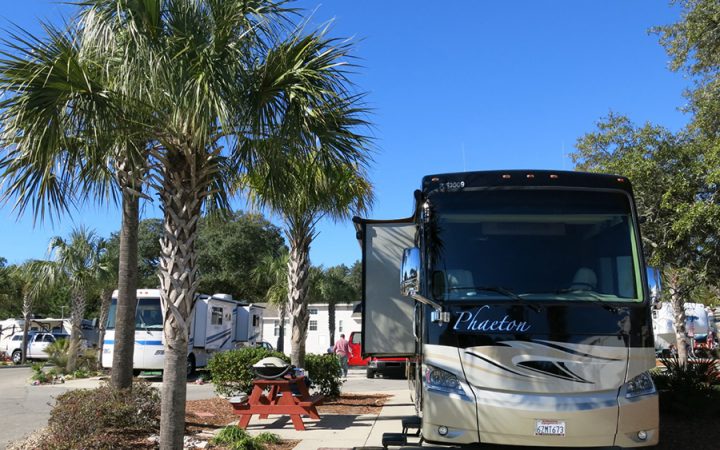 Making More of Your Vacations
Carrabelle Beach RV Resort, an RVC Outdoor Destination, provides an ideal natural environment and resort-quality amenities that let you choose your level of outdoor adventure. Comfortable accommodation options include RV sites (with full hookups and amp service), lofts, cottages and cabins, which are paired with your favorite modern amenities, like free Wi-Fi, a game room and fitness center, a swimming pool, a playground and more. Explore the beautiful surroundings of the Forgotten Coast with your friends and family. Whatever your adventure, Carrabelle Beach RV Resort is your perfect outdoor destination.
Expect more from your vacations. Book your stay today at Carrabelle Beach RV Resort.