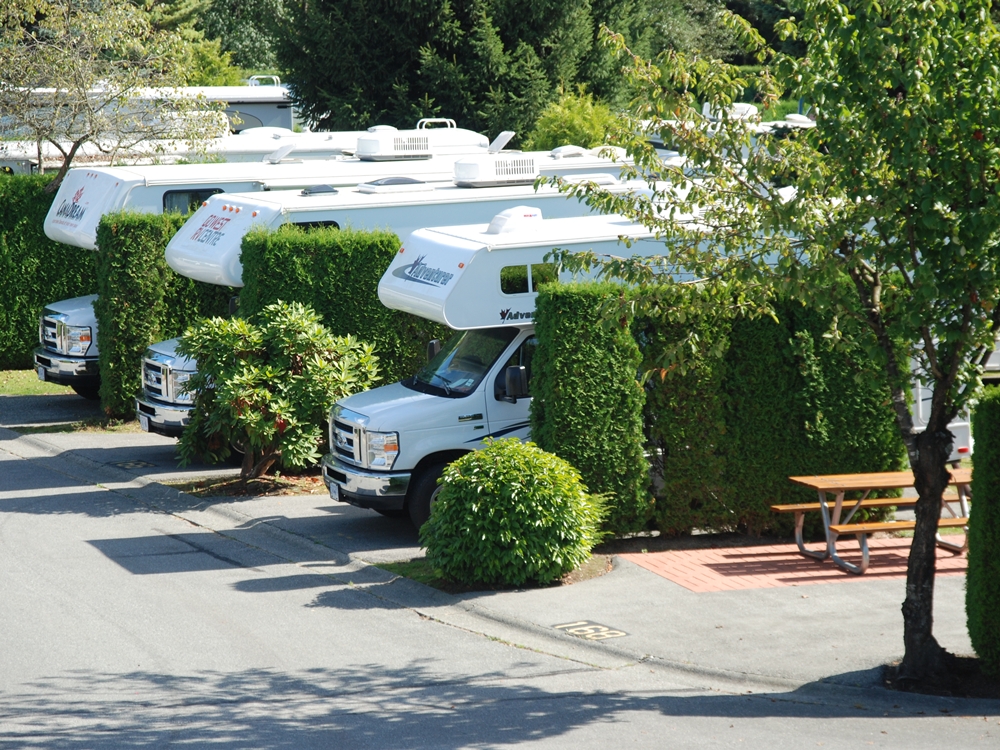 Centrally located next to Burnaby Lake Regional Park, Burnaby Cariboo RV Park is ideally located to meet any travelers needs.
From adventurers looking to enjoy the varied outdoor activities popular in Vancouver, to those looking to relax while exploring everything downtown Vancouver has to offer. The SKYTRAIN located a short walk from Burnaby Cariboo RV Park makes getting there easy, with trains departing towards downtown Vancouver every 5 minutes.
Explore the Outdoors
Our experienced multi-lingual staff can help you explore the attractions in Vancouver you never knew existed and plan how to best see them. Outdoor enthusiasts can choose from many popular activities such as kayaking, hiking, mountain-biking, whale watching and zodiac tours to name a few.
Shopping Galore
Avid shoppers can find easy access to local shopping at Lougheed Mall, 10 minutes away by bus. A short hop on the SKYTRAIN brings you to Metrotown, western Canada's second largest shopping centre. Those looking for a different experience can explore boutique shopping in downtown. Including the trendy shopping promenade on Robson Street and the world-famous Granville Island Market.
Guided Tours and Sightseeing
Travelers looking for something in-between can arrange to explore the tourist attractions of Vancouver with ease. Stanley Park, Dr. Sun Yat Sen Gardens and the Museum of Anthropology at University of British Columbia are all easily accessible via public transportation, along with many others. Westcoast Sightseeing offers guided tours of Vancouver and Victoria. They pick up directly at Burnaby Cariboo RV Park, making it as convenient as possible to see the sights with a knowledgeable local guide.
Family friendly activities include the Burnaby Heritage Village located five minutes drive from Burnaby Cariboo RV Park. As well as Science World and Vancouver Aquarium in Downtown Vancouver and Capilano Suspension Bridge Park in North Vancouver. All of these make for an easy outing from Burnaby Cariboo RV Park with driving being optional for most of them.