Motorhomes with or without lp-gas — looking at the pros and cons.
Many larger class A motorhomes sold today are "all-electric." Now, the name may be somewhat misleading, as it has nothing to do with the vehicle's propulsion, so don't confuse it with those automobiles that use battery-power drive.
The "all-electric" term refers to using no lp-gas for cooking, heating or operating refrigerators. There are, however, so-called all-electric" RVs that employ residential refrigerators but have propane cooking stoves. These generally are demanded by people who believe gas cooking is the only way to go. Folks who dry camp (without hookups) find this method of cooking somewhat less power-reliant and more agreeable to their lifestyle.
So what are the advantages and disadvantages of having lp-gas or not?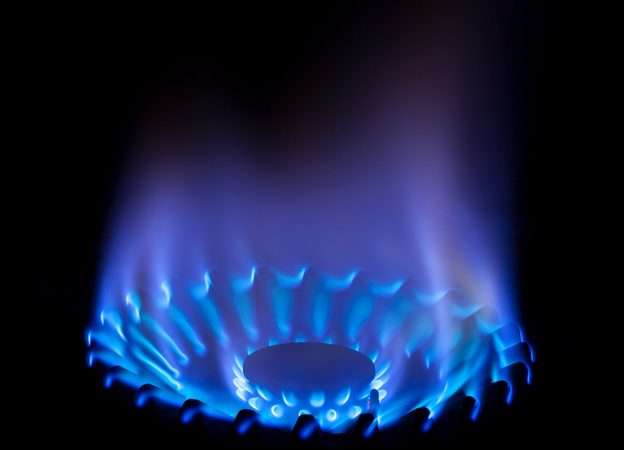 LP-gas-equipped Motorhome Advantages:
Instant gas-flame cooking
Less dependent on the power grid or generator to recharge batteries
Better form of energy for extended dry camping
Non-lp-gas, All-Electric Motorhome Advantages:
More space in the basement with no need for an LP-gas tank bay
Safer non-explosive or flammable cooking fuel
Ability to have an induction cook top stove
Well, as you can see, there are benefits to motorhomes with or without lp-gas. Which is best for you may be entirely dependent on your intended application and personal needs. However, both configurations we looked at were equipped with the highly popular residential refrigerator. This was perhaps the biggest leap in RV refrigeration when first introduced on a wide scale near 20 years ago. Since then, many RV manufacturers have offered the newer power-efficient units similar to those found today in your house. While these come with all the newer full electric motorhomes, the proven low-energy needs allows these to be used on many conventional configured units.
So, whether you like the glow of the flame or the clean efficient light of an induction burner, you can still enjoy the purr of an energy efficient residential refrigerator. Enjoy your motorhomes with or without lp-gas.
Check out articles about lp-gas and other tech tips.
Peter Mercer – With an Electrifying View