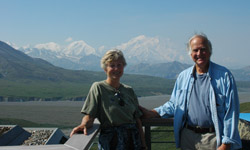 As an RV traveler do you plan your travels out in detail including making advance reservations? Or do you show up at an RV park and hope something is available? Or perhaps call on the way? Do you know where you'll be next week- exactly? Or will it depend on how much you are enjoying this area, or the weather?
I'll never forget meeting a couple in Estes Park, CO. She left our little get together to make more reservations. She didn't feel safe unless she had six-eight weeks worth of reservations made and confirmed.
George and I tend to be more the opposite. We may call on the way to an area to make sure an RV park has space but we feel like we are in a box if we have too many definite plans.
Of course, there are times it can be prudent to have a reservation. A popular RV tourist area, the weekend of a holiday or festival, or even getting a winter site in some areas require advance reservations. I've been told that to get an RV spot in Albuquerque for the balloon festival, you must make reservations by February or March to be assured of a spot. Some RVers book winter RV sites a year in advance.
Most years we probably would have needed reservations for Denali National Park way in advance. With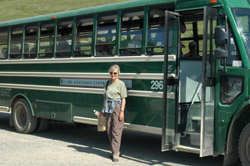 tourism down, we bought tickets for the Kantishna Experience, an all-day bus excursion in Denali Park, five days before the date we wanted and got on the tour. It was totally filled that day, though. We also camped at Riley Creek Campground in the park. Several nights there were empty spaces, though larger sites were usually filled. When George had been there in 2003, people told him not to bother checking when he arrived if he didn't already have a reservation. They were full every night.
Those who don't make any plans until the last minute risk being disappointed. RVers who are planned out weeks in advance lose spontaneity in their travels. Staying that extra day may lead to the adventure of a lifetime.
How do you travel? What type of traveler are you- planner or do you wing it? When do you make reservations? Leave us a comment to let us know what works for you. — Jaimie Hall Bruzenak