Ralph Waldo Emerson once said, "Nature always wears the colors of the spirit."
In our busy lives, it can be challenging to gain perspective. First celebrated in 1970, Earth Day now includes events in more than 193 countries, which are coordinated globally by the Earth Day Network. For me, Earth Day is a reminder of our planet's beauty and what's really important. There are lots of easy and fun ways to celebrate Earth Day that can actually make a difference all year long.
Here are seven ways to experience Earth Day:
1. Ride a bike: Give your car the day off and give your legs a workout. Not only do bikes not pollute the air, but they also don't create noise and they reduce overall congestion. With every mile you ride on a bike instead of driving alone in a car, you can prevent about a pound of greenhouse gas emissions from entering the atmosphere.
2. Plan a picnic: What better time to eat al fresco than when the sun is out, wildflowers are in full bloom and the farmer's market is bursting with fresh produce? You can even get fancy and lay down some rugs. Check out your local market for papaya, mango, kiwi, melons and berries and create an explosion of color.
This also helps by supporting your local farms. Bake some flower shaped cookies. Invite your family and friends via Facebook or Greenvelope. Pack up your food and drink in reusable containers and bags. Bio & Chic offers compostable palm leaf plates that come in a variety of shapes and sizes. Bring cloth napkins. And don't forget to leave it better than you found it.
3. Plant a tree: Trees not only give back oxygen to the Earth, but they provide shade, beauty and a home for birds and other critters. Immediately following Earth Day is Arbor Day. Get in the spirit and find an organized event at ArborDay.org. Go a little further, and start your own vegetable garden!
4. Volunteer in your Community: Did you know an estimated 4.5 trillion cigarette butts are disposed of in our environment annually worldwide? Gross! They are composed of cellulose acetate, a non-biodegradable plastic, which can take up to 25 years to decompose. They also pose a significant fire threat.
Organizations like Surfrider help our environment all year round. And the Hold On To Your Butt (HOTYB) program aims to raise awareness about the environmental impact of cigarette butt litter on our oceans, waves and beaches and to help eliminate cigarette butt litter in Ventura and beyond. Take a stroll outside and pick up some cigarettes along the way. There are a plethora of other local events for volunteering. Just Google 'Earth Day volunteering events'!
5. Take Surf Lessons: Sometimes you just need a beach day, and this is the perfect excuse. Learn about the anatomy of a wave, your local beach and have fun while doing it!
6. Reuse: Plastic has been clogging up our oceans across the planet for decades. Go a day without throwing anything away. Use a reusable water bottle. Compost your food garbage and recycle all plastics. The act of composting can divert nearly 30% of your waste from the garbage can.
7. Go Camping: You didn't think we would make it through this list without mentioning camping, did you? Start early and take off for the weekend. Many campgrounds are opening and are offering great spots, before the summer season. Find a campground and plan a trip.
Here are some festivals and celebrations around the country.
Celebrate Earth Day with over a dozen local organizations at Fort Macon State Park.
Stay: Search for campgrounds in North Carolina.
South Bay Helicopter Tour: Sour above the beautiful South Bay area taking in the serene Palos Verdes coastline with views of Catalina Island. Experience the City of Angels, Long Beach, Hermosa and Redondo Beach and the breathtaking scenery of the surrounding area – all from the sky.
Earth Day San Francisco: San Francisco, California, Saturday, April 20
Celebrate the 49th year of Earth Day in San Francisco's sunny Mission District. This year's theme is "Celebrate the Green New Deal." There's even a sustainable fashion show!
Stay: Search for campgrounds near San Francisco.
This annual yoga retreat is a family-friendly celebration that allows you to experiment with a variety of practices. Wake up your soul, reconnect with friends and get clarity.
Earth Day Festival at Topsail Hill Preserve State Park, Santa Rosa Beach, Florida, Saturday, April 27
Celebrate the earth with the park. There will be nature activities, games, animals, music and fun. The #Trees4Earth campaign was launched in 2016 with the goal to plant 7.8 billion trees worldwide by 2020. The park and attendees will be planting trees on park property as part of this campaign.
Scenic Ocean Hike with S'mores and Wine: This is my kinda' hike! Enjoy a unique ocean view hike with S'mores and wine. This 6-mile hike is led by California Naturalist and expert tour guide, Ranger Ted Mattison. Learn about plant, animal and bird identification and take in the Pacific Ocean coastline.
Stay: Search for campgrounds near Pacific Palisades.
The Lincoln Earth Day Celebration is located at Union Plaza each year. Start with the bike ride and morning yoga.
Louis Earth Day Festival, St. Louis, Missouri, April 27-28
This is the 30th annual! From wild foraging 101 and beekeeping basics to free rock climbing and yoga, this festival will empower you and your community to celebrate a greener St. Louis every day.
Stay: Search for campgrounds near St. Louis.
Last, but certainly not least, get outside. Earth Day is about enjoying and taking care of the planet.
Earth Day is a time to show our appreciation for the planet and help right some of the wrongs of the past. Roll out the green carpet. Even small actions can lead to great consequences!
About the Author: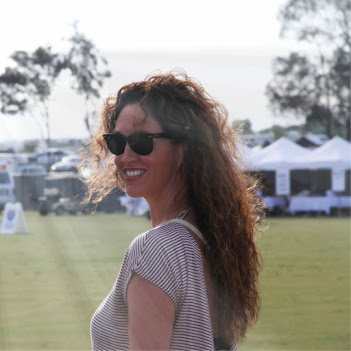 Erin Peters is the offspring of a nuclear physicist & one of the founding fathers of phone-to-phone VoIP and a Mensa mother. She has over 20 years of marketing experience, having worked for Internet giants, biotech leaders and Fortune 500 companies. She also created digital media departments at two online advertising agencies. Erin is also a renowned beer writer and judge, that has been enticing beer drinkers for over a decade through her blog, The Beer Goddess.