The largest vintage trailer rally in the country is set to take place May 20–22 at Pismo Coast Village RV Resort in Pismo Beach, California. As many as 300 vintage trailers will be showcased by their proud owners on the grounds of the resort, located on the coast halfway between Los Angeles and San Francisco. Pismo Coast Village has held this event for the past nine years.
The highlight of the weekend is the open house and swap meet, which takes place from 10 a.m. to 3 p.m. on Saturday, May 21.
Iconic Vintage Trailer Brands
"You'll see restored units from the '30s, '40s, '50s, '60s and '70s with names like Airstream, Boles Aero, Shasta, Silver Streak, Vagabond and Westcraft, as well as some that are one of a kind," said Jay Jamison, general manager of the resort. "In addition, many of the units are towed with vintage vehicles, such as Hudson, Ford and Chevy Pick-ups, Willys wagons and Woody wagons. All the units will be decorated inside and out in vintage décor as the owners celebrate trailers built between 1930 and 1979. Selected awards will be given based on people's choice ballots and we encourage visitors to vote for their favorite units."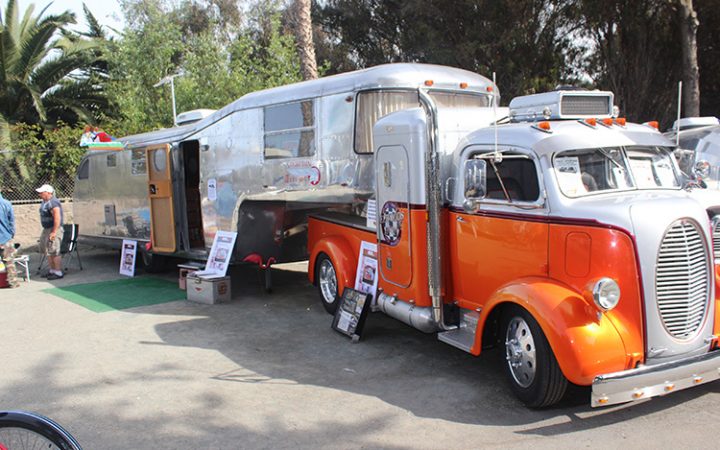 Resort guests and the public are welcome to join the fun and tour the units during the open house at no charge. However, anyone who is not a registered guest should park outside the resort and walk into the event, as parking is not available on site.
Rally participants can enjoy planned activities like kite flying, social events and a "Trailer Trash" happy hour.
Pismo Coast Village RV Resort is a premier 400-site full service resort located on the beach within walking distance from shopping, restaurants and the Pismo Pier. Guests use Pismo Coast Village a great home base to visit local attractions like Hearst Castle, Morro Bay, San Luis Obispo, the Oceano Dunes and a vast selection of wineries.