Things that go "bang" in the night. This seems to be a common occurrence for many while camping, and it prevents some folks from getting the restful night's sleep they hoped for. So, just why do these weird thumps, bangs, squeaks and the like seem to be present in so many campgrounds?
Well, first of all, you are sleeping in an environment that is somewhat foreign to you when compared to home. Sound insulation used in RVs is no match to what you are used in your house. The sound of a car door being shut is hardly heard, if at all, from within a bedroom of a stick house, while the same can sound can be deceivingly loud when laying in an RV bed.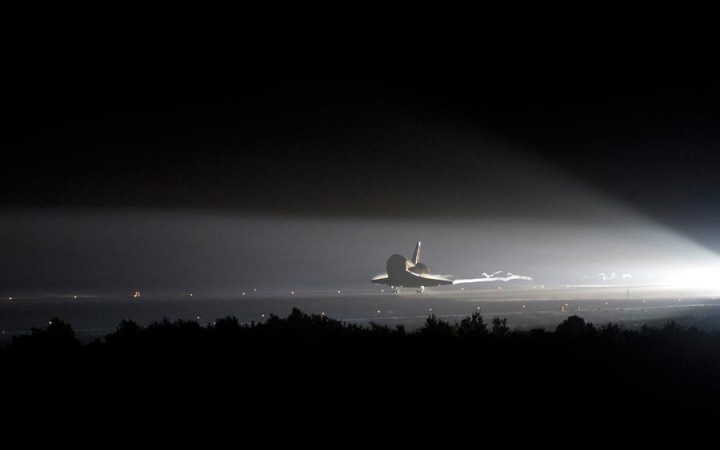 In most cases, you may also not be aware of things such as highways, railroad crossings, factories or other potential sound-generating things within the area. Some of these sounds seem to travel further on a cool quiet night.
Here is a prime example of something that really did go bang in the night. Several years ago, I was camped in a site at an RV resort in southern Florida. I was quite accustomed to the sounds of night there as I had spent considerable time at the resort each winter. It was about 11 p.m., or so, and we had just gone to bed. The night air hung silently, disturbed slightly by the occasional sound of a truck traveling by on a nearby highway.
Suddenly, a loud bang was heard and the coach shook with what felt like a great impact. Had someone driven into my coach? I sat up and listened. The night was again cloaked in silence. I quickly dressed and headed outside to investigate. With a flashlight in hand, I inspected the surroundings. There was no sign of any damage or that anything had happened. This was certainly what seemed to be a classic "Thing that went bump in the night"  Bewildered and puzzled, I returned to bed.
The morning brought sunny skies as I headed to the river clubhouse to grab breakfast. Sharing a table with some friends, the topic of my unexplained "Bump in the night" came up quickly. I was not alone. It was then I was surprised to learn that the bang and impact-like shock was in fact the space shuttle, which broke into the atmosphere exceeding the speed of sound as it descended on its approach to Cape Kennedy. Amazing! This was a first for me, "things that go gang in the night" on steroids.
So when you are camping in a place that is out of your normal environment, be prepared for the unexpected. It can all be part of a great camping adventure.