Last week we looked at some of the yearly costs involved in RV ownership.  (If you missed Part 1, here's a link,  You might want to first read it   http://blog.rv.net/2009/10/the-yearly-costs-of-owning-an-rv-part-1-of-2/)  If you recall we touched on fuel, maintenance/repair, finances, insurance, licensing, taxes, and in more depth, the cost of depreciation.
Today we will examine those costs and how practically and theoretically they may be able to be reduced. We will breeze through the items that we currently deal with, and are often discussed in the forums, and expand the "Wild Card," depreciation.   Doing them in the order of last week, we will start with fuel cost.
Fuel Costs:  We are all probably aware of all the cost saving tips involving fuel savings as it has been a very popular topic for sometime.  Of course, one of the biggest savers has been noted as reducing speed.  It can not be over emphasize how much less fuel is required to move a heavy, and somewhat non-aerodynamic vehicle forward at a slower speed.  This rule applies to almost all, with few exceptions.  Additionally, items like having the correct tire air pressure, less carrying weight, grade climbing management and much more all go into the formula aimed at fuel consumption reduction.  I'm not going to elaborate further on this item as information on this topic is plentiful.
Maintenance/Repair: Regular maintenance is an important part of keeping your vehicle in top condition and can not be overlooked.  You may be able to reduce this cost somewhat if you have both the know-how and the tools to accomplish this yourself.  Sadly, many of us can not.  However, proper scheduled maintenance will both save you big repair dollars in the future, and in the eventual resale value. It also is required to protect your investment, albeit in a depreciating asset.
The Cost of Money: In the current economic climate there has never been a better period within our lifetime to buy, when it comes to the cost of borrowing.  Finance rates, providing loans are available, have never been so low in years.   On the other side of the coin, those wishing to pay cash are also in a prime position.  Cash is making very little in any guarantied investment instrument, therefore it has very little earning potential.  It's a green light time for everybody interested in moving forward and buying an RV or like purchase.  Not to even mention the great deals abounding in this market today.
Insurance, Licensing and Taxes:  Insurance is something you purchase that you hope to never need.  So, why not shop yearly to see who has the cheapest comparable policy, after all, it's not like you will probably ever benefit from it anyway.  Don't get married to one insurance company or agent.  They worked for your business when you started with them.  They should work to retain you as a client as hard.  If not, change to one that does and will.
We already touched on the licensing and taxes issue.  Sometimes it may pay to register out of state.  It all depends on your current state's tax and your current circumstances. This may best be accessed by your accountant and attorney.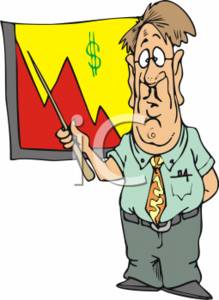 Depreciation: First, understand that depreciation does not necessarily determine your RV value.  However, it does represent what the average depreciating asset is worth according to a set scale.  This scale was, and is, built around the determining of a reasonable fair market value of that piece. Their scaling, or grading, is from good to poor condition.  This one-size-fits-all contains virtually no difference for undesirable products or likewise, for high market demand units.
So, how can one reduce the depreciation losses? Well, first, the best way is to purchase a used rig in lieu of a new unit; preferably, a unit between three and four years old.  This will substantially reduce the losses experienced while still getting a relatively  newer unit.  But, if you must have a new unit, the following may help to reduce a few of the dollars that may normally be lost to depreciation.
Negotiate the best deal you can.  For every 1% off the list price you can cut, an equal amount of the first year's depreciation will be eliminated.
Maintain the vehicle both mechanically and cosmetically.  This will pay come trade-in or sale time.
Select popular color schemes.  You may love purple with yellow stripes, but the narrow market that may also think its cool, will probably shrink the value when it comes to finding a buyer.
Select options wisely.  While some options may have little value at sale or trade-in time, they may help sway a buyer and may even add a few bucks to boot.
Choose a good workable floor plan.  This is the number one seller of both new and used rigs.  It can also dictate a higher price on a used unit.  After all, if you want a particular floor plan design in a used unit, it's not like you can order it.  Hot floor plans bring quicker sales and bigger dollars.
The bottom line, regardless of the said depreciation, is what your unit is worth.  To give you an example of how skewed depreciation compared to sale price can be, I offer the following.
Some years back, 1993 to be precise, I purchased a new 34' Damon gas powered coach.  I paid just over $50,000 plus taxes, which in Ontario Canada, then was 15% on the total. (I had no trade.)  Depreciation and things like The Blue Book were alive and well then too, albeit, RV's were not particularly highlighted.  I kept it for one and a half years, encompassing two full summer seasons.  I put about 27,000 Km. on it.  Well, I decided to sell it at the end of the second season.  Believe it or not I had no problem getting $50,000 for it.  So all it cost me was the taxes. (All? 15% or about $7,500.)
Now don't expect that this will ever happen again.  I got a good deal with a larger than normal discount.  I maintained it well in every respect.  It was relatively neutral in color and interior schemes. It was equipped with a reasonable option package, at least for back then anyway. The floor plan was fairly standard in those days, but it was workable for most.  So, it hit every point noted earlier.
Okay, now don't get me wrong.  Your unit will probably sell for something around the depreciated value.  By buying the right unit, with the right equipment, a reasonable color scheme, a popular floor plan and looking after it, you may get a much higher price.
So let's hear your experience on buy or selling an RV.  How does the depreciation stack up on your rig?
Giving You The Way It Is   –   Lug_Nut     –     Peter Mercer