Where is the Mystery Camper today?  We haven't heard from him for some time and this one will not be easy.  In the past the Mystery Camper has sent us photos of his surrounding.  These have been solved quite quickly by our smart members and readers.  Well, he has not forwarded any photo clues this time, only some words and images.  Your challenge is to name the location and campground.
So here's all we have right now.  Clues will be added if needed every few days.  Who will have the bragging rights to solving this one?
"Something about the park's name reminds me of Hawaii.  What would that be?
The Mystery Camper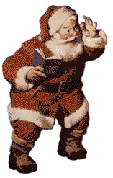 Well, that's it.  That's all we have currently to work with.  Let's hear your thoughts in the comments section at the bottom.  If you think you have solved it, let's hear the location, campground name and how you figured it out.
With The Challenging Question    –     Lug_Nut    –     Peter Mercer