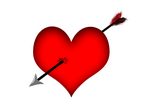 Happy Valentines day to every one.  This will be the first of a series of "The Monthly Mystery Challenge."  Each month, we will present a mystery question, which those that wish, can try and solve.  The answer to each will be revealed at the end of the month.  So let's test your detective skills.
This month will be devoted to, "Name That Coach". Do you know the make, model and year of the pictured coach?  If so, enter your answer in the comments section found at the bottom of the page.
February's Mystery question is…………..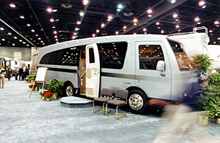 What coach is shown in the photo to the left?  Leave a comment with your guess! (The answer will be announced at the end of the month on February 28th)
Good Luck!
With A Skill Testing Question  –  Lug_Nut  –   Peter Mercer