Thank you to reader and North Dakota native Byron Engen for suggesting this National Park! I'll rely on him to fill any blanks I may have left out.
The nation's 26th President once said that "I would not have been President had it not been for my experience in North Dakota." As a young man in the 1880s, Theodore Roosevelt worked as a cowboy on a cattle ranch in the western badlands of North Dakota, thriving on the rigorous outdoor lifestyle of self-reliance. You can visit this ranch today to experience the same natural beauty that inspired TR to protect our wild lands during his career in public office.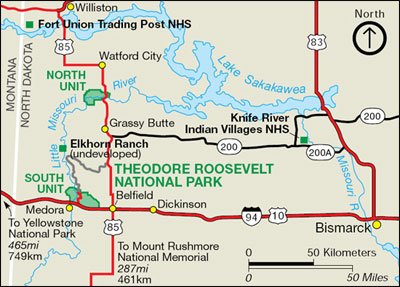 General Info: Theodore Roosevelt National Park protects 29,920 acres of wilderness in the Northern Great Plains. The park is split into a South Unit just north of Medora and a North Unit about 70 miles up off of Hwy 85. Park management maintains a small herd of longhorn steer to recreate TR's experience on the ranch. You can also tour the small wood cabin, the Maltese Cross Cabin, where TR lived his first year in the Dakota Territory.
Hours and Fees: The park is open 24-hours a day all year. The visitor centers have varying hours, so check the website before your visit. Both campgrounds are open year-round but with limited services from October 1 to mid-May. An entrance fee of $10 per vehicle admits all occupants of the vehicle, is good for 7 days and is good for both the North Unit and South Unit of the park. Senior passes and Access passes are available for qualified visitors.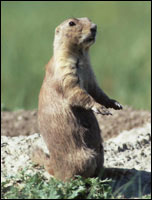 Activities: Wildlife viewing is by far the best past-time at this park. A variety of birds, small mammals and large game make their home here. Please respect the wildlife by keeping a safe distance (at least 100 yards from bison and feral horses and 25 yards from other wildlife) and using binoculars to get a better look. Sportsmen may be tempted by the deer and elk, but hunting is prohibited.
Trails and roads offer chances to explore the park on a hike, bicycle or via backcountry camping (permits required). Off-road cycling is not allowed in the park, you must ride only on paved roads. See the list of park trails to plan your adventure!
The Little Missouri River provides opportunities for canoeing, kayaking, and fishing. The cloudy water hides a plethora of fish species, but sport fishing is limited to channel catfish, goldeyes and sauger. Visit the North Dakota Game & Fish Dept. website for regulations and licensing information.
A variety of ranger-led activities are available, from hikes and talks to horseback rides and campfire programs.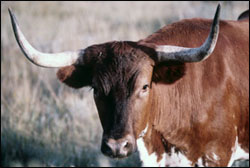 Accessibility: The visitor centers are wheelchair accessible, as is the Maltese Cross Cabin. The Skyline Vista Overlook and Boicourt Overlook short trails are accessible as well. Park videos at the visitor centers are captioned.
Pets: Your leashed pets are welcome as long as you keep them off the trails and backcountry. Please pick up after your pet.
Weather: You'll find warm summers with average temperatures in the 80s and 90s (occasionally into the 100s) and cooler evenings. Winters are cold and windy with brief thawing spells. Snow accumulation is usually small although occasional heavy snows have occurred; some roads may be closed periodically.
Camping Info: The Juniper Campground and Cottonwood Campground allow tents, trailers and RVs for $10 per night. There are no hookups, but they do provide flush toilets. Sites are first-come first-serve and allow up to 6 people and 2 vehicles per site. See the camping page for details and regulations.
If you're from North Dakota or have visited Theodore Roosevelt National Park in the past, please chime in with your stories and tips! Your insights can help others have a fantastic trip. There's plenty to see in the northern Great Plains area, so tell us about your favorite spot!