Here are 3 reasons we take our kids RVing
One of my favorite sayings is "We travel not to escape life, but for life not to escape us." As it is for many families, life is hectic for us. With a full slate of work and school obligations, our weekly schedule feels rushed. Sometimes, I blink, and it's already bedtime, and I haven't spent any quality time with my boys.
Traveling with our RV has been one way for us to ensure we are getting quality time together as a family and not letting life escape us. Though my husband and I love RVing, our boys haven't shown quite as much excitement.
As any parent of a teen or tween can attest, kids that age may be reluctant to show excitement for things their parents enjoy. Despite the fact that our kids don't love RVing, we have several reasons why we do it anyway.
To Learn
We go RVing so our family can learn about the world around us. I don't believe you can understand history, geography, or science just from reading books. We've had the past come to life when visiting historic sites. We've learned about science while observing constellations, seeing giant trees, and pondering erosion in our national parks. RVing helps us gain a richer understanding of the world around us.
To Relate
We don't RV just to learn about the past, we also want to experience the present. We live in a small, Midwestern town, where our exposure to other cultures is limited. Traveling allows us to see cultures and lifestyles totally different from our own, which helps us relate to other people from other places.
We've seen different walks of life in the small towns and big cities we've visited. We've met fellow travelers from around the world and heard their stories. RVing provides our children a broader perspective about people and places.
To Connect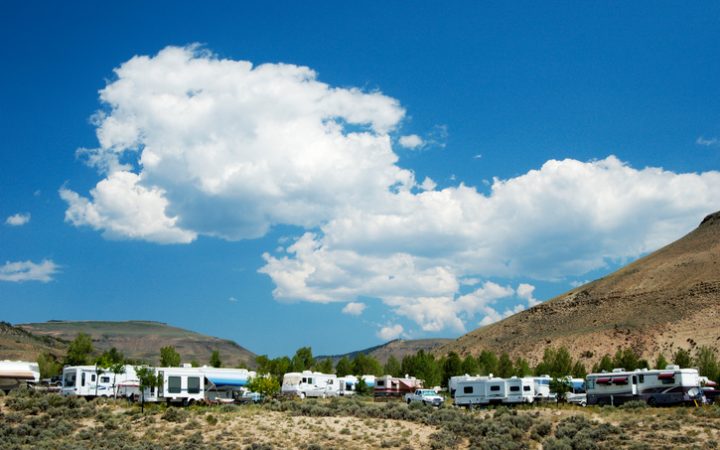 RVing allows us to connect to each other. We are different people when we are in a campground. At home, we are distracted by our schedules and by our digital devices, but at the campground, life slows down.
We can hang out in hammocks, play checkers, and sit around the fire for hours. Yes, we could do those things at home, but for some reason, we don't. I want the boys to remember these small moments, just as much as I want them to remember the more epic ones. RVing allows us to make memories as a family.
Our boys may not always love leaving for RV trips, but I hope they come home with a greater understanding of the people and places across our nation, and usually they do. Despite their initial grumbling, they get pulled into our family adventures and have a great time.
Most importantly, I hope they'll look back someday at the memories we made together as a family. We are thankful to have the opportunity to learn, relate, and connect as we travel with our RV.
Happy travels,
Kerri
Kerri Cox enjoys traveling near and far with her family and travel trailer. She blogs about her adventures at travelswithbirdy.com.